News from International Federation on Ageing
Увечичить/уменьшить шрифт [ A+ ] /[ A- ]
New Grantmakers in Ageing (GIA) product on Age-Friendly Communities: «The Movement to Create Great Places to Grow Up and Grow Old in America

»

At a time where global ageing is growing exponentially, due to an increase of life expectancy and a decrease of birth rate, the phenomenon of longevity poses both opportunities and challenges that cities, towns and neighborhoods have to explore to be prepared to serve and address the needs of the fast-growing number of older citizens.

This report from the Community Agenda Project, a program of Grant Makers in Ageing, supported by the Pfizer Foundation is an easy-to-read introduction to the rapidly evolving, but sometimes bewildering arena of the age friendly movement to create great places to grow up and grow old.

This document was created to introduce private philanthropies and local, state, and federal funders to this new, transformative way of thinking about ageing and community development.

«We need to think in a completely different way about this new generation of older adults»says Ruth Finkelstein, ScD, Senior Vice President for Policy and Planning at The New York Academy of Medicine and Director of Age-Friendly New York City. «We tend to treat aging as though it were a disease, rather than a stage of life. We need to work with civic leaders to help them understand the many opportunities that arise from the aging of the population.»

This document profiles notable age friendly programs, highlights issues and best practices and offers insight from top thought leaders. It is a good overview to show how regions, especially America are tackling the challenges and exploring the possibilities that ageing has brought in the idea of building a society of all ages, meeting the changing needs of our older population.

Read more here.

IFA Patron Members

 

The IFA is on Facebook and Twitter! Join our Online Community Now !
Elder Abuse and Its Prevention — Washington, DC
By: Greg Shaw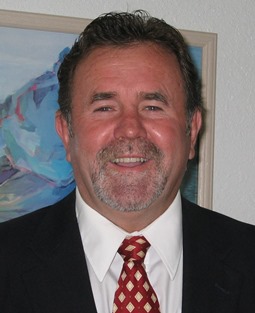 On the 17th and 18th of April 2013, I had the honor of participating in the Institute of Medicine (IoM) 2-day public workshop on elder abuse and its prevention. Using an ecological framework, this workshop explored the burden of elder abuse around the world, focusing on its impacts on individuals, families, communities, and societies. Additionally, the workshop looked at occurrences and co-occurrences of different types of abuse, including physical, sexual, emotional, and financial abuse, and neglect. Promising innovative approaches to elder abuse prevention were highlighted, as well as lessons learned from evidence-based efforts to prevent other forms of violence that have the potential for transferability.

Violence and related forms of abuse against elders is a global public health and human rights problem with far-reaching consequences, resulting in increased death, disability, and exploitation with collateral effects on well-being. Data suggest that at least 10 percent of elders in the United States are victims of elder abuse every year. As an under-reported form of abuse it is likely that these percentages are much higher. In low- and middle-income countries, where the burden of violence is the greatest, the figure is likely even higher. In addition, elders experiencing risk factors such as diminishing cognitive function, caregiver dependence, and social isolation are more vulnerable to maltreatment and underreporting. As the world population of adults aged 65 and older continues to grow, the implications of elder abuse for health care, social welfare, justice, and financial systems are great. However, despite the magnitude of global elder maltreatment, it has been an underappreciated public health problem.

Delegates from across the United States, Hong Kong, Brazil, Canada and the United Kingdom participated in the workshop and I was particularly interested in the presentation from Mr. Daniel Reingold, CEO of The Hebrew Home at Riverdale, and Joy Solomon, who presented on the Weinberg Center for Elder Abuse Prevention model which is to provide emergency shelter for victims of elder abuse and to enhance public awareness and knowledge about elder abuse.

The Weinberg Center for Elder Abuse Prevention is the nation's first comprehensive regional elder abuse shelter, serving eligible seniors who are 60-years and older. A unique model based within an existing long-term care facility, The Weinberg Center offers victims a full range of healthcare and supportive services including an emergency residential shelter and a coordinated system of care that provides a safe harbor, emotional support, psychological counseling, healthcare, legal advocacy and representation for victims of elder abuse. This is definitely a model that could be replicated, as it has been in the United States, across many countries with long term care infrastructure.
Greg Shaw — Elder Abuse and Its Prevention (IoM)
I was delighted to provide a keynote address on the morning of the 2nd day, entitled «Reframing Elder Abuse» and participate in the final session of the workshop with Ms. Kathy Greenlee,Administration for Community Living/Administration on Aging and Dr. Terry Fulmer, Dean of the Bouvé College of Health Sciences at Northeastern University which addressed the «Way Forward».
All sessions were webcast and I understand that videos and presentations will be available from the IoM websitein the next couple of weeks. Some have already been posted and are recommended viewing.
«The Future of Retirement Systems» from The Geneva Association
This interesting article written by Theo Bouts and published by the Geneva Association examines various retirement income systems in many regions of the world and their adaptation to demographic change. Indeed, due to major demographics shifts, public pensions systems around the globe implemented some reforms to make their state systems more sustainable, particularly on pay-as-you-go pension systems. Changes were commonly made to the retirement income calculation and adjustments to the legal retirement age. Some countries have collected reserve funds to avoid being fully dependent on pay-as-you-go pension systems and be prepared to meet the needs of «baby-boomers».At this time, countries are developing a multi-pillar system, shifting between the first pillar (pay as you go) system to second and third pillar (funded) systems.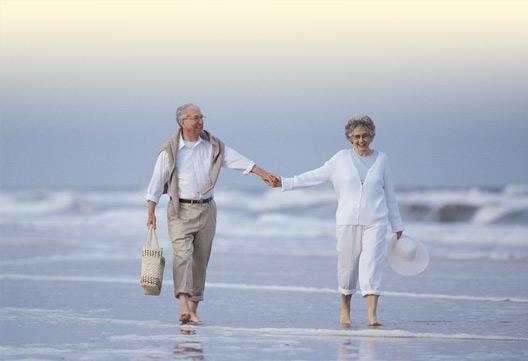 In other regions of the world such as Eastern European Countries, dramatic changes to their political standing, changed their state system completely, where mandatory (funded) second pillar schemes were implemented  to ensure asset-building. However, the financial and debt crisis affecting Europe has weakened the build-up of funded pension schemes. Comparatively, increasing urbanization and economic growth in Asia has disrupted traditional family-based structures, where Asian countries have introduced different degrees of pension systems and new occupational pension schemes.
This article also examines various pension system models that could be applicable to change country structures. For example, the World Bank model, which has the basic idea to use all pillars of a country's retirement system- the «multi-pillar system». However, different cultural and market specifics across countries have to be taken into account in terms of the combination of these pillars. In addition to the World Bank Model, the Portfolio approach rethinks the multi-pillar model as an integrated system, to balance out the risks of all stakeholders involved to arrive at an acceptable level of risks, while achieving adequate income levels. Finally, the Allianz approach proposes a wide variety of saving solutions as retirement savings constitutes as a challenge to pre-retirement and living with an adequate income level in post-retirement.
Read more here and visit the Geneva Association Website for more information and resources.
Metlife Report on the Health Status of the 40+ Population
«An ounce of prevention is worth a pound of cure» said Benjamin Franklin.This report from the MetLife Mature Market Institute and co-authored by the Center for Healthy Ageing found that preventing disease as they emerge is what individuals should be doing to promote health and wellness. This paper also offers solutions for individuals, service providers and employers to improve health status, including the use of technology, implementing wellness, education programs, and more.
3 keys subjects are developed in this report: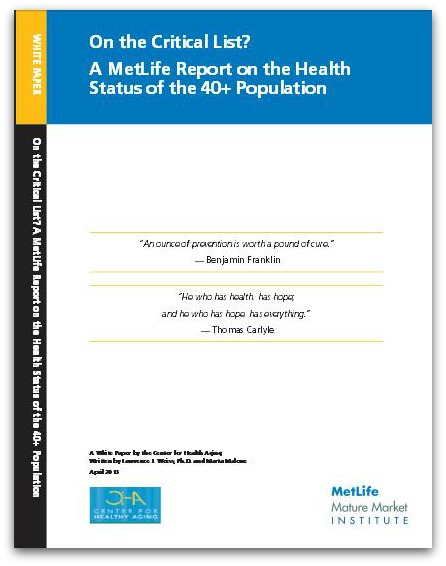 The current health status of the adult aged 40, which has a deep impact on the US economy due to an increase in obesity (27.8% of US adults) and a greater prevalence of Chronic Disease, increasing health costs.
Current trends on technology and home care for chronic illness and how this could positively impact future healthcare costs.
Health promotion and wellness programs that are having a positive impact on individual health and healthcare cost reduction, especially for employers and the workplace.
This report focuses on promotion and disease prevention, which will improve quality of life, more productive employees and healthcare cost reduction. Prevention is a key element to take into account for a healthier society and a sustainable healthcare system. According to the report, we have to move forward and take some steps in that field of prevention to meet the challenge of these diseases and resolve the financial issue of healthcare.
Read the entire report here.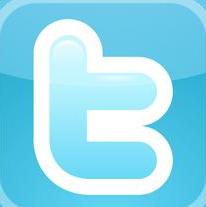 IFA Activities in Social Media, Join Us!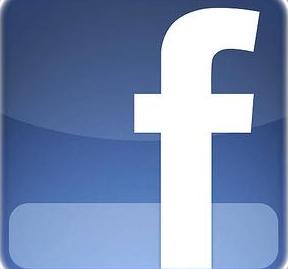 Dear Readers,
Highly committed to improving the wellbeing of every older person around the world, the IFA made sharing and exchanging information on ageing issues and older people one of its priorities. To do so, we would like to have you by our sides: join us trhough social media to help us spread the word and raise awareness!
Through Facebook and Twitter, we've been able to promote the latest reports on ageing issues, to share media and stories and to provide information on our international conferences and workshops. We hope to raise awareness on ageing issues, inform people on the latest programs and actions on ageing and stay connected with other international organizations to support international initiatives and campaigns.
Please «like» our 
Facebook page
 and follow us on 
Twitter
. We are also happy to share and promote your activities and your initiatives on ageing!
How Being Age-Friendly Can Save The Economy
Being more age-friendly can represent a real benefit for the economy, according to Dr John Beard from the World Health Organization who thinks America should take some steps toward a society more «age-friendly».
As many global changes has emerged since the last decades- globalization, urbanization, the market economy, labor force and migration, and most of all demographic change- a radical new thinking about ageing needs to be achieved. An age-friendly community which aims to build a society for «all ages» also considers the current health, activity and economic value of a country.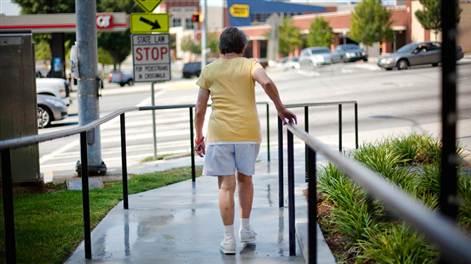 «In an Age-Friendly World, you don't just live longer. Those extra years are healthy ones that enable ongoing population» according to Dr John Beard. In a time where people in many regions of the world are getting older, the article stresses the importance to «re-think» and «re-imagine» this new major cohort, in exploring its opportunities for the benefit of our economic growth and addressing their needs, which are increasingly changing. That's the age-friendly framework, where cities and program leaders want to transform the ageing process by investing in health measures and «de-linking» the negative health, fiscal, and education component from the ageing process itself.
Age-friendly cities are the solution to offer new services, from health care to housing, transportation and business dedicated to the older population. Implementing new innovative public policy to enable active and healthy ageing is also imperative as our population ages.
Read more here.
Promoting an Active and Healthy Ageing in the European Union
The 2012 European Year for Active Ageing and Solidarity between Generations raised awareness of the contributions older people make to society and encouraging stakeholders at all levels to take action by creating opportunities for active ageing and strengthening solidarity between generations. The European Innovation Partnership (EIP) on Active and Healthy Ageing (AHA) was established to increase the average healthy lifespan in the EU by 2 years by 2020. This innovative partnership has a special focus on active and healthy ageing by providing  new innovative solutions and addressing the challenges of ageing. This is critical as the number of people aged 60 and over will increase by 2 million every year in Europe.

This Partnership pursues a triple win for Europe: (1) improving the health and quality of life of Europeans with a focus on older people; (2) supporting the long-term sustainability and efficiency of health and social care systems; (3) enhancing the competitiveness of EU industry through business and expansion in new markets.
Thanks to the «Market Place», a platform for cooperation and developing new initiatives through funding opportunities, partnerships can be built to implement new projects and take actions. Action Groups are also working to accomplish a common objective and are committed to run a number of actions within the framework of the EIP on AHA. Read more
here
.
An active ageing index to help policy makers measure the potential of active ageing in Europe was also created by researchers.  The tool is composed of a wide-range of indicators; to measure older people' unrealized potential in relation to employment, activities, and healthy and independent living. The tool indicates that Sweden, Denmark, Ireland, UK and the Netherlands are on the top of the active ageing index ranking, whereas Eastern European countries tend to be on the bottom. In almost all countries, older women are more vulnerable than men in terms of living and actively ageing. Read more 
here
.In Ireland, the Irish government highlights the importance of preventive health and healthy life style among the priorities, and stress the key role of the European Union to help older citizens remain active in their communities and encourage initiatives for the sustainability of care systems. Read more 
here
.
Australia Leading the World in Addressing Dementia
The 2013 Alzheimer's Disease International Award recognized Minister for Ageing Mark Butler for Australia's «efforts in improving the lives of people with dementia and their carers making Australia a global leader in addressing dementia, a priority area for the Australian government especially through the «Fight Dementia» Campaign and the «Living Longer Living Better» aged care reforms.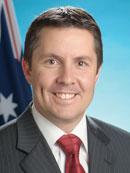 The Hon. Mark Butler, Australian Minister for Mental Health and Ageing 
Accepting this award from Ita Buttrose, Alzheimer's Australia National President, Mr Butler thanks the whole community for its efforts to raise awareness about the issue and call for better resourcing and support.
«The Governments aged care reforms build on that tradition with $268 million to improve hospital and community care services for people with dementia, reduce the time between symptoms and diagnosis and provide more help to people with younger onset dementia»; «Dementia is likely to affect 900,000 Australians by 2050 and I'm proud that Australia is acting now in whole range of areas like research, awareness and better services»
As one in four people over the age of 85 have dementia in Australia, this represented the third leading cause of death in Australia. A lot of effort has been made in Australia to tackle the challenges of dementia, but so much more needs to be done.Read more 
here
.
Momentum 1000 for United Nations' Millennium Development Goals: Ageing and the post-2015 Development Agenda
On April 5th 2013, the United Nations (UN) Foundation celebrated the 1000-day milestone until the 2015 target to achieve the 
UN's Millennium Development Goals(MDGs)
.  During this one-day campaign, individuals, organizations and institutions around the world launched a worldwide discussion on the progress of the MDGs goals while also considering how best to advance a post-2015 development framework. The United Nations, the UN Foundation, and many partners across NGOs and civil society celebrate the achievements to date especially regarding health and education, yet many issues require sustained attention.

Ageing and the MDGs
The 8 International development goals are: Eradicate Extreme Poverty and Hunger, Achieve Universal Primary Education, Promote Gender Equality and Empower Women, Reduce Child Mortality, Improve Maternal Health, Combat HIV/AIDS, Malaria and Other Diseases, Ensure Environmental Sustainability, Global Partnership for Development. As we contemplate on post 2015, there is a critical aspect missing amongst international dialogue- namely population ageing.   The MDGs made no mention of the global ageing phenomenon and its impacts on our society.   However, global ageing is certainly the most predictable and one of the most important issues of our time.   At the global level, the number of people who will be over 60 years of age is projected by the UN Population Division to increase from just under 800 millions today (representing 11% of world population) to just over 2 billion in 2050 (representing 22% of world population).    This cohort will outnumber children aged 0-14 years by 2050.
While MDGs have a specific target on children and women, older people are not really considered or identified separately as a vulnerable population, although poverty is amongst the greatest concerns affecting this cohort, especially in developing countries where population ageing is progressing faster than in the developed world.    Social, political and economic structures may not be stable, sustained or prepared for the demographic shift.   Global ageing will affect our economy but most of all, older people themselves: many older adults are faced with low income, non-existent pension systems and are particularly vulnerable in case of widowed or elder abuse.   Consequently, global ageing represent a social responsibility for the society but also a real opportunity: older adults are often the holders of wisdom and knowledge, life experiences and expertise and in many culture have the capacity to bring community together with volunteering, caregiving and employment.The consequences of an ageing population need a «revision», to be rethought in a constructive manner.
Ageing and the Post-2015 Agenda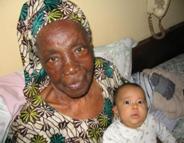 The Post-2015 Agenda may represent an opportunity for ageing to be part of the critical discussions amongst international dialogue after the current MDGs has expired. Specific goals for the post-2015 UN development framework hasn't been defined yet but three fundamentals principles «human rights, equality and sustainability» with a key priority to sustainable development are recommended in the report «Realizing the Future We Want for All«, of the UN System Task Team in charge of coordinating system-wide preparation to shape a Post-2015 UN Development framework.
The report highlights the issues which should be covered after 2015, focusing on human development and poverty eradication but also approaching new challenges to be considered such as environmental issues, rising inequalities and discrimination on age, gender and ethnicity. Ageing is likely to be included in the post-2015 agenda since «demographic changes, in term of population growth» and the «rapidly ageing populationare mentioned in the report;and «population dynamics» including ageing was a special theme of thematic consultations organized by the UN in May 2012 with a wide-range of sectors from NGOs, civil society to private sector and decisions makers.The Report «Population Dynamics in the Post-2015 Development Agenda» providing a synthesis of the Global Thematic Consultation on Population Dynamics, highlights the need to make «Low Fertility and Population Ageing» a thematic priority.
Furthermore, The Dhaka Declaration of the Global Meeting on population Dynamics organized in the context of the Post-2015 development Agenda on March 2013 urges countries to include population dynamics into the post-2015 framework, considering population ageing as an important mega-trend bringing both challenges and opportunities for the 21 st century. Consequently, the post 2015 UN Agenda constitutes a real opportunity for older people to be considered as a critical priority for the UN in adapting frameworks which would meet their needs.To conclude, there is a critical need to recognize global ageing as a reality and an opportunity for all sectors of our society (private sector, governments, international organizations, academics, and the civil society) to be involved.Nevertheless, real challenges must to be addressed: older people should be included in national policies and programs and identified in international human rights instruments to ensure the respect and dignity. The world needs to harness the potential benefits on ageing through shaping policies and promoting an active and healthy ageing across generations. Including ageing in the post 2015 framework will be critical as we move forward.
Taking Care of the Carers
This very interesting article from the World Economic Forum's Health Team highlights the importance of considering carers, elder-care providers, personal attendants or housekeepers as first-class citizens since they contribute a lot for the global well being of the older person and the family, and indirectly represent a global benefit for our country and our economy. It tells the story of an active and happy older person which lives a vibrant and fulfilling life thanks to her carer who is always there for her and her family.
Unfortunately, «the people who care so much for us are not cared for in return«: their valuable work are not recognized enough across the United States, as domestic workers are paid poverty wages with no worker protection or basic benefits.
As global ageing is growing exponentially, our needs toward elder-care is rapidly growing. According to the article, the USA will need at least 2 million new elder-care workers by 2020, an opportunity for the country to reconsider this category and make changes within the caring economy to address the needs of the country as well as domestic workers.
Treating care workers with dignity and respect in return as they do everyday is critical to recognize their valuable work toward older people and our community.
International Istanbul Initiative on Ageing — 4-6 October, 2013
CALLING FOR FULL PAPERS AND ABSTRACTS
DEADLINE: MAY 31, 2013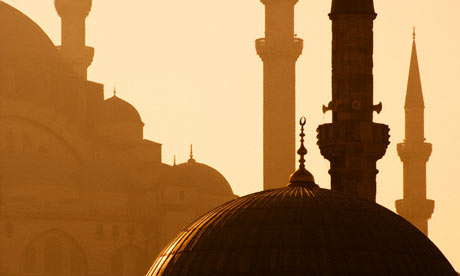 The deadline to submit your full papers and abstracts (oral and workshop presentations) are coming up quickly! Submit yours today! We welcome participants from around the world to join!Full papers are eligible for $13,000 worth in financial prizes and oral presentation opportunity!
Abstracts for oral presentations and workshops are welcomed!

Don't miss an opportunity to promote your organization/company at the Trade Fair — Expo 50+ Istanbul. An expected 10,000 visitors and 300 exhibitors will fill the trade fair arena; exploring innovative technologies, assistive devices, and much more!
Closing Note
Dear Readers,
If you are interested in submitting an article for a future edition of the IFA eNews or wish to make comments or recommendations on how we might improve this publication please email Greg Shaw (gshaw@ifa-fiv.org) or Marie Louvet (mlouvet@ifa-fiv.org) You can contact us by telephone +1 416 342-1655.
The IFA is now on Facebook and Twitter! Join our Online Community!