Бюллетень Международной федерации по старению: Финансовые злоупотребления в отношении пожилых
Увечичить/уменьшить шрифт [ A+ ] /[ A- ]
Financial Abuse of Seniors Meeting: Summary Report

Financial abuse constitutes up to 50% of all reported cases of abuse perpetrated against older Canadians, and can have significant impacts not only on the financial security of seniors, but also on their emotional well-being. It is the most difficult kind of abuse for service providers, police services, and judicial systems to provide an adequate response, as most financial abuse is hidden and many victims are unaware of the abuse.

 

To discuss this issue and its solutions, The Department of Human Resources and Skills Development in collaboration with the International Federation on Ageing hosted a high-level meeting on the financial abuse of seniors to raise awareness, build networks, and create a dialogue on the financial abuse of seniors. Delegates discussed challenges existing in preventing, detecting and responding to this issue, shared promising best practices and explored how to best address the financial abuse of seniors.

 

The meeting was purposefully developed as a neutral platform that brought together key industry parties to develop a proactive, preventative approach to combating financial abuse of older people. All participants have demonstrated a willingness to collaborate and create a deeper understanding of the current impediments in this field, and to consider efficiencies and mechanisms for subtle yet important changes to improve the lives of older Canadians.

 

Read the full report here.

Rio Declaration — «Beyond Prevention and Treatment: Developing a Culture of Care in response to the Longevity Revolution»

The International WDA Forum, initiated by the International Longevity Centre-Brazil (ILC-BR) and the World Demographic Association (WDA), co-organized by Bradesco Seguros and UniverSeg in association with the Centro de Estudo e Pesquisa do Envelhecimento (CEPE) and partners from academia, government, civil society organizations and the United Nations, took place in Rio de Janeiro, Brazil, on October 16-17 2013.

 

The forum concluded that as the world's population is ageing, health systems are still largely focused on cure and are not sufficiently orientated to provide care for all those who need it. The final declaration urges all governments to implement their commitments in the Madrid International Plan of Action on Ageing and to establish national and regional targets and goals so that cultivating a culture of care across the life course becomes a priority for international development, with an emphasis on the gender dimension in care policies.

 

The full declaration is available 

here

. 

Assisted Living Platform: The Long Term Care Revolution

 

The Institute of Gerontology, King's College, London, recently published two studies examining long term care trends in the Netherlands and in the UK.

 

The first study, «Assisted Living Platform-The Long Term Care revolution: A study of innovatory models to support older people with disabilities in the Netherlands» was undertaken to see what can be learned from the experience of the Netherlands about long term care in order to inform policy, research and practice in the UK. The full report is available here.

 

The second study «Assisted Living Platform-The Long Term Care Revolution» outlines the case for a revolution in long term care and captures some of the supporting material that has aided the development of the Technology Strategy Board's 'long term care revolution' programme. It includes evidence about the views of older people and their carers in the UK, lessons from abroad, the implications for industry/providers and makes recommendations to government and industry leaders. The full report is available here.

 

IFA Patron Members  

   

 

The IFA is on Facebook and Twitter! Join our Online Community Now !

 
Supporting Carers in the Workplace — A Toolkit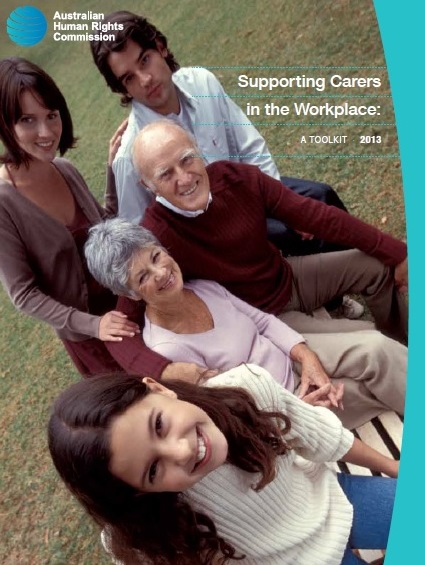 The Australian Human Rights Commission released a toolkit designed to help support carers in the workplace. Currently, 4.1 million employed people in Australia (38.2 per cent of all employees), have unpaid caring responsibilities. This number will grow substantially over the coming decades and is likely to affect all Australians.
Demographic and policy changes mean that the number of people with caring responsibilities for older people while employed will increase. In the context of changing demographics, potential skills and labour shortages, and increasing caring responsibilities, organisations need to give serious consideration to how they can retain their existing workforce and attract new people. The challenge will be enabling people to attend to their caring responsibilities while maintaining their attachment to the workforce. 
The full toolkit is available 
here
.  
If you submit an abstract by December 31st, you will be eligible for the early-bird registration fee!
This conference will feature presentations from:

The 
Senior Government Officials Meeting
(SOM) will take place on June 10th, 2014 and will focus on connecting formal and informal care. A 10 minute 
survey
has been developed to allow you to share your experience and expertise on informal caregiving. The survey forms a strong basis to develop a program for the SOM to ensure it is meaningful and productive for all delegates. To take the survey, please visit: 
http://pwc.qualtrics.com/SE/?SID=SV_9GEJPEhpOt7rZ53
.
Supporting Working Carers: The Benefits to Families, Business and the Economy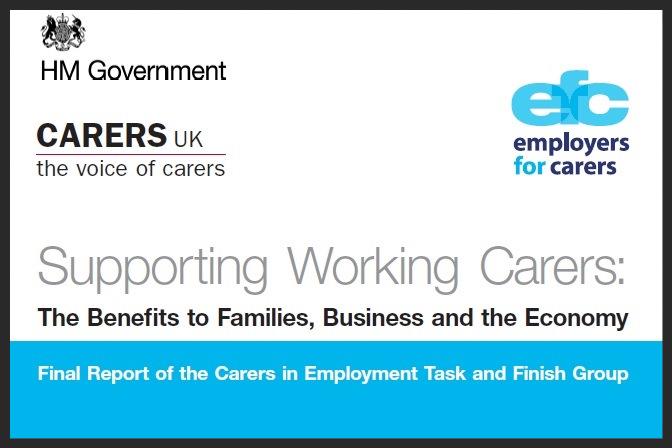 This report, published by The Employers for Carers and Department of Health Task and Finish Group, explores ways in which carers — people looking after a family member or friend who is sick, ill or disabled — can be supported to combine work and care in the United Kingdom.
The report is based on national evidence from an expert Steering Group and a wider reference group, evidence from Europe, and evidence directly from employers and business. It demonstrates that not being able to combine caregiving and work is damaging not just to these people and their families, but also to businesses and the wider economy. To prevent this global shortfall, caregivers need to be supported within and outside of their workplace, and existing good practices need to be spread.
The full report is available
here
. 
Sommet Mondial sur le Vieillissement et la Vue: Barcelone 2013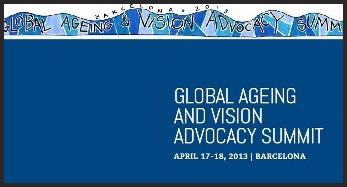 En avril 2013, le Sommet de Barcelone sur le Vieillissement et la Vue a rassemblé de nombreux experts afin de débattre sur les thèmes du vieillissement et de la perte de vision. Les objectifs des participants étaient d'attirer l'attention des responsables politiques, de sensibiliser la population par des campagnes d'information communes, et de promouvoir la recherche à l'échelle mondiale afin de réduire les conséquences de la perte de vision, principalement chez les personnes âgées.
Ce Sommet a permis l'échange d'idées innovantes, menant à de nouvelles méthodes de travail et de communications dans les domaines de la vision et du vieillissement. Il incombe désormais aux participants de diffuser ces avancées dans leurs pays respectifs,  afin d'aboutir à des changements sociaux, économiques, et personnels pour ceux qu'ils défendent.
The summary of the report is now available in Chinese, English, French, German,
Italian, Japanese and Portuguese. 
What are you leaving behind: Family conflict or a memorable legacy?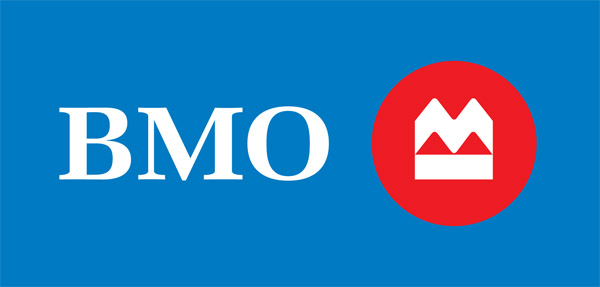 What is the lasting memory that your heirs and beneficiaries will have when you pass away? Will they remember their period of loss as one when they were comforted and supported by each other, or will it be a divisive and difficult interpersonal experience?
Everyone needs to consider what they are leaving behind as it is often far more than may be measured in monetary terms. In addition to material worldly assets, a person leaves behind a legacy that represents values, plans, beliefs and many cherished memories. 
«This report, while most relevant to Canadians, is a reminder to older people across the globe of the importance in financial planning», said Dr. Jane Barratt, Secretary General of the International Federation on Ageing (IFA).
The full report is available here.  
Global Ageing Issues & Action Journals now Available for Free!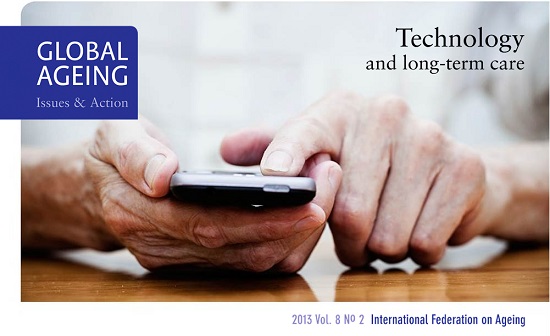 While Global Ageing Issues & Action Vol 8.2 Technology and Long Term Care (2013) and the previous issue Vol 8.1 Rights of Older Persons (2012) are still available through the IFA 
Book Store
 or downloadable through the 
Members Only Section
 of the IFA website, all previous volumes of Global Ageing Issues & Action are now available online for free
here
. 
Make sure to check our 
Recent Publications
 page for further updates as to when more journals and other useful resources related to ageing become available for free.
Improving Function, Balance and Strength of Seniors in Long Term Care, Retirement Village's and Community Settings across Ontario, Canada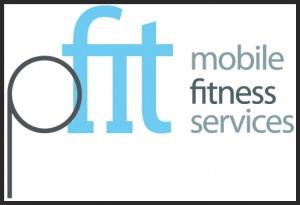 «All I can give it is the highest praise,» says Marian Mackay, an 87-year-old resident of Unionville, ON who has been participating in the pFIT group strength training program since June 2012. «It really, really has helped me.»
Marian lives in the retirement building that a York University research study was conducted in the spring of 2012 entitled «The effect of training with p44 Stepper on improvement in functional balance and strength in older adults». Though she was not part of the original study group, once the official research was finished and fitness class was opened up to other residents in the building, she was the first to reserve her spot.
How has pFIT impacted Marian's life? «One day (after a few weeks of attending pFIT classes) I got up to do something and I thought 'I've got no cane!' and I didn't realize that. So that's telling you how good the classes are.» You can read the full article here.
Better Motion Group is currently expanding pFIT across Ontario and classes can be run anywhere older adults congregate — retirement communities, long-term care facilities, veteran and community centers, condo buildings, and places of worship. Visit pFIT.ca or call 1.877.744.9044 for more information.
IFA Blog: Older People and the Canadian Agenda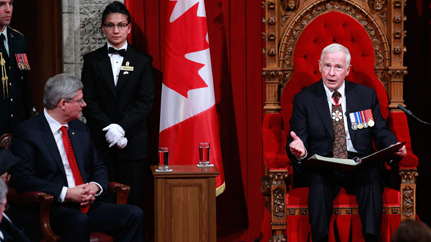 On October 16, 2013 the Second Session of the Forty-first Parliament of Canada opened with Governor General David Johnston's Speech from the Throne outlining the federal government's agenda for the session.  The speech focused on four themes:  jobs and the economy, security, infrastructure and Canadian values and history.  While much of the proposed plan will impact older people in Canada, this important and growing subpopulation appear to be largely absent on the agenda; and portrayed in a more passive and 'needy' way as opposed to being recognized for the significant social and economic contributions most older people make to families, society and the nation as a whole.

 

Read the full blog post here.
First Movie Premiere at the Regina Lutheran Home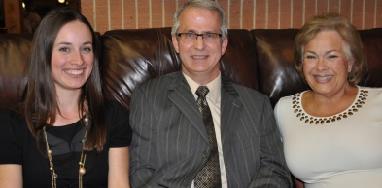 Tuesday October 1st was a great day for long term care! In the afternoon, the Minister of Health Dustin Duncan announced additional funding for long term care and in the evening the Regina Lutheran Home (RLH) hosted its first movie premiere! There were over 100 guests at the event which included elders, family members, staff and special guests.  
The master of ceremonies Jenn Martel and an Eden Community Builder opened the event by saying: «When our dietitian Sabrina Bovee proposed the idea of developing a meal time management  film for long term care, we never thought we would be having a movie premiere one year later!»  Greetings were brought by Jill Beatty, CEO of Eden Care Communities Inc. (RLH, Broadway Terrace and Milton Heights in Regina).  
Ms. Beatty talked about the Eden philosophy which is to help individuals who are ageing or disabled to live a meaningful life. Keith Dewar, CEO of the RQHR was also there and provided a toast.  At the reception,  Ms. Bovee also spoke and shared her vision of creating a standard training film  for education purposes for staff and care aids at long term care facilities.  
Ms. Bovee is a clinical dietitian in the department of Clinical Nutrition Services in the RQHR and provides dietitian services to 7 long term care facilities in the RQHR  (around 700 elders/residents and 1160 staff). Many elders and staff in the RQHR also participated in the film, including Mr. Dewar who had his acting debut.  This film was co-produced with Stephen McKnight from RQHR Medical Media Services.   
There was great food, great conversations and entertainment from musicians from Indian Head and a photo booth! This film is the first of its kind in Canada. To assess the film's impact, nutrition students (studying to become dietitians) in the RQHR will be doing a research project to assess meal time management knowledge of staff pre and post video.  For more information about the movie, please contact
Sabrina Bovee
at
sabrina.bovee@rqhealth.ca
. 
Closing Note
Dear Readers,
If you are interested in submitting an article for a future edition of the IFA eNews or wish to make comments or recommendations on how we might improve this publication please email Greg Shaw (gshaw@ifa-fiv.org) or Juliette Davodeau (jdavodeau@ifa-fiv.org) You can contact us by telephone +1 416 342-1655. 
The IFA is now on Facebook and Twitter! Join our Online Community!