New Revera Report on Happiness and News from International Federation on Ageing
Увечичить/уменьшить шрифт [ A+ ] /[ A- ]
New Revera Report on Happiness: Older and Wiser? Older and Happier too!      

Happiness and optimism increase with age; poll results challenge ageist stereotypes, says expert.

Toronto, Canada, March 18, 2012- The new Revera Report of Happiness is a perfect example to get rid of stereotypes about ageing through research and surveys that found Canadians tend to be positive about their later years, highlighting that «age is just a number«. Released just prior the First Annual United Nations International Day of Happiness (March, 20th), it is a call to change our perceptions about ageing and recognize the valuable contribution of older adults in our society.

 

The Revera Report on Happiness, developed in partnership with the International Federation on Ageing, reveals the majority of seniors (65 per cent) are happy with their life, and over half (52 per cent) are optimistic about ageing. Interestingly, optimism further increases as you get older with 62 per cent of those 75+ saying they are optimistic about ageing. Those 75+ are also the most likely to say age is just a number (50 per cent) and never stop living life to the fullest (42 per cent)

 

In partnership with the International federation on Ageing, Revera launched the 'Age is More Campaign», aiming to fight the negative attitudes implied by ageism, which remain the most tolerated form of social prejudice when compared to gender or race-based discrimination. 89 per cent of Canadians associate ageing with something negative, like not being able to get around easily, losing independence, or being alone. The Age is more Campaign promotes an age inclusive society and celebrates the ageless spirit of older people. Go to www.ageismore.com and learn more about ageism.

«Age truly is just a number,» says Dr. Amy D'Aprix. «We need to challenge ageist stereotypes, view ageing with optimism and treat older adults as vibrant and valued contributors to society.»

IFA Patron Members  

   

 

The IFA is on Facebook and Twitter! Join our Online Community Now !

 
Dr. Jane Barratt Awarded the Queen Elizabeth II Diamond Jubilee Medal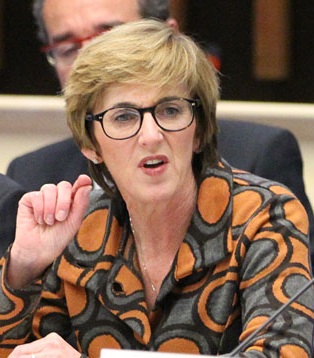 Canada — 13 February 2013, Dr. Jane Barratt, Secretary General of the International Federation on Ageing (IFA) has been awarded the Queen Elizabeth II Diamond Jubilee Medal. The award is a tangible way for Canada to honour significant contributions and achievements by Canadians. Nominated by the Hon. Alice Wong, PC. M.P., Canada's Minister of State for Seniors, the award recognizes Dr. Barratt's dedication and service to seniors in Canada. Specifically, she has been recognized for her commitment and passion in enhancing the understanding of issues relating to ageing and engaging in dialogue with governments and the private sector to improve the quality of life of older people.
«In granting you this honour, I thank you for your dedicated service to your peers, to your community and to Canada. The contributions you have made to our nation are most commendable and deserve our praise and admiration«, said His Excellency the Right Honourable David Johnston, Governor General of Canada.
Age-Friendly Rural and Remote Communities and Places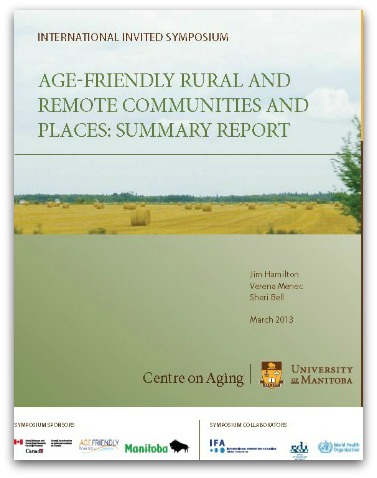 The University of Manitoba's Centre on Aging and the Manitoba Seniors and Healthy Aging Secretariat hosted the International Invited Symposium on Age-Friendly Rural and Remote Communities and Places.   
Collaborating partners included the International Federation on Ageing, the World Health Organization, the Public Health Agency of Canada and the Rural Development Institute at Brandon University. The symposium, held on October 15-17, 2012 in Winnipeg Manitoba, brought together 46 international delegates from 14 countries.
Objectives of the symposium included:
Sharing promising practices and knowledge from around the world on age-friendly rural and remote communities and places.
Identifying and analyzing strengths, weaknesses, opportunities and threats related to age-friendly rural and remote communities and places.
Facilitating on-going knowledge exchange and action by creating a Community of Practice within the Pan-American Health Organization (PA HO) region and globally.
Developing a list of key priorities for action.
To access the Summary Report, Theme Reports, and a Full Symposium Report click
here
.
3 Reports on Ageing Were Handed Over by The French Government
The French Prime Minister, Jean-Marc Ayrault, received on March 11th in the presence of Ms. Marisol Touraine, Minister of Social Affairs and Health, and Ms. Michèle Delaunay, Minister Delegate to Older People and Independence, three reports dedicated to provide input to the French Government for the preparation of the law: «Adaptation of the Society to Ageing», announced by the President of the French Republic. This project will be divided into three parts: ageing anticipation, adaptation of the society and support during the loss of independence. The objective is to meet the challenge of an ageing society.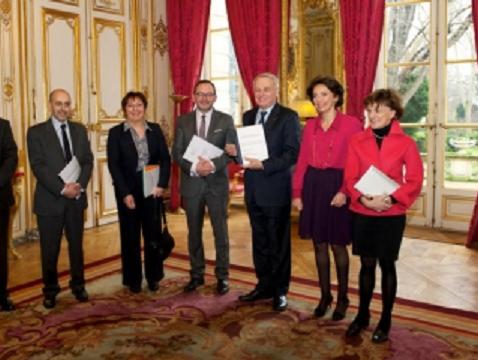 «Our ambition is to cover the whole field of ageing and get rid of the cliché reducing ageing to a cost and a burden!» said Ms. Michèle Delaunay, French Minister in charge of Older People.
 By 2035, one third of French People will be over 60. Those aged over 80 will double in the same period. These evolutions represent a progress and an opportunity, but also a major challenge: our society has to adapt now to this phenomenon in order to allow everybody to enjoy the best social, economic and sanitary conditions.
The three reports deal with the following points:
Dr. Jean Pierre Aquino, President of the Committee «Advanced in Age» suggests to develop a culture of prevention and to better track down and deal with weakness. These conclusions represent trails that could enhance this part of the bill, dedicated to ageing anticipation and individual and collective prevention during the loss of independence.  
Luc Broussy, General Councillor for the department of «Val d'Oise», and Deputy Mayor of the city of Goussainville, suggests adapting housing cities and territories to population ageing and developing technologies for older people. He also suggests better advocacy and protecting the rights of older people. These suggestions will contribute to enrich this part of the bill dedicated to adapt the society to ageing.  
Finally, Ms. Martine Pinville, Deputy of Charente, identifed a certain number of good innovative practices in other countries, in the field of prevention as well as the adaptation of society to an ageing population. 
The French Government will begin an interdepartmental work to establish the bill «Adaptation of the Society to Ageing», which would be ready by the end of the year 2013.
Read more here and upload the 3 Ageing Reports. (In French). 
International Women's Day: Women-Gender Inequality In Politics
The Albanian Society for All Ages (ASAG) took the opportunity during International Women's day (March, 8th) to draw the society's attention on the social issues facing older women in Albania by publishing an article entitled «Women-Gender Inequalities in politics» in the newspaper «Telegraph».
Women's contribution in society is not fully recognized and respected, and their economic, social and political position in Albania is not favorable. Fortunately, the creation of UN Women has raised awareness about women's issues in recognizing the need to empower them into the political and economic field, a critical change for democracy, justice and for strengthening the opportunities for a healthy and economy society.
However, the position of an older women especially is still vulnerable: being more likely than men to be widows and affected by social and economic disadvantages, as well as gender discrimination, older women are mostly affected by poverty, loneliness and isolation.
ASAG highlights the importance of giving them a right for a voice in the political process and decision-making at all levels: equal opportunities for men and women should be encouraged in terms of participation in politics and also in society in general. ASAG calls for addressing this issue and facing the barriers of development,  while promoting the balance of power between men and women, to have more active women in politics and in the public life.
Read the entire article.
IFA Welcomes New Patron Member!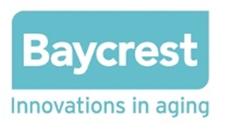 The global leader in developing and providing innovations in ageing and brain health, Baycrest, became a Patron Member of the International Federation on Ageing. Baycrest is unique in the world, combining a comprehensive system of care for ageing patients, one of the world's top research institutes in cognitive neuroscience, dedicated centres focused on mitigating the impact of age-related illness and impairment, and unmatched global knowledge exchange and commercialization capacity.  
Baycrest has actively leveraged its remarkable complementary strengths in innovative care delivery and research by pursuing a unique commercialization agenda. This company has been specifically established to create and bring market products, goods, and services designed to maintain healthy cognitive functioning throughout middle adult and later years.
Baycrest 
Baycrest is partnering with private and public sector organizations across Canada and around the world to advance healthy ageing and the wellbeing of seniors.
Baycrest has been chosen to lead a Canadian and North American initiative with a goal of identifying promising new innovations in long-term senior care. Baycrest was also recently selected by Neurological Health Charities of Canada as a national award recipient for innovation and leadership in aging and brain health.
Report: «It's my Choice, Safer Mobility for an Ageing Population» , United Kingdom
The Parliamentary Advisory Council for Transport Safety (PACTS), UK has published a major report looking at safe mobility for an ageing population. Entitled «It's my choice», this report analyses all aspects of public and private transports to argue that we need to address the issues caused by the global ageing phenomenon through promoting a greater and safer mobility for older people, to improve their quality of life. 
The main theme of the report «It's my choice» highlights the necessity to help older adults in making better and safer decisions while making them well-informed. Transportation has a social role, which may include problems as well as opportunities, but it has a part to play in creating active citizens at all ages and promoting their independence.
This report illustrates what the transport department has to do to be able to adapt to an ageing population; the public realm, infrastructure for motoring and public transport should be designed to make it practicable for older people. It is also critical that older people themselves learn how to keep themselves as safe as possible, by raising awareness and providing them clear and evidence-based information. 
Commenting on the report, Robert Gifford, Executive Director of PACTS, said «Over the next decade the balance of the population in this country will change. Older people need to be kept mobile and safe. I hope that this report will generate a national discussion about the state of our pavements and the relevance of self-regulation when it comes to giving up your driving licence. We need to move beyond seeing older people as a problem to viewing them as contributing to a mixed society.»
Click here to read the full report.
British Columbia Launches Elder Abuse Prevention Strategy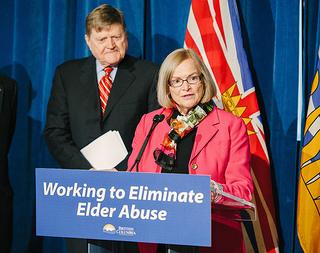 Protecting seniors from all forms of abuse is a priority for myself and for our government», said Minister of State for Seniors Ralph Sultan. Elder abuse is often defined as any act or omission that harms a senior or jeopardizes his/her health or welfare. It can appear through different ways: physical or sexual, psychological, emotional or financial and often perpetrated by a family member, caregiver or other person in a position of trust or situation of dependency.
The issue that is affecting a lot regions across Canada has conducted British Columbia to implement a strategy entitled «Together to Reduce Elder Abuse», identifying actions and providing information and extra support to «make elder abuse a thing of the past».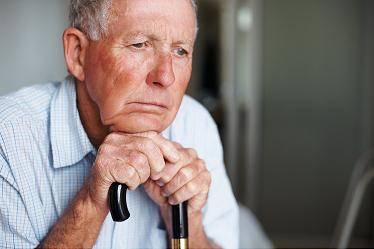 The BC government gave $1 million to support this strategy, and offered more for the BC Association of Community Response Network last year, in order to provide support and educational activities in collaboration with local key stakeholders to reduce elder abuse in British Columbia. 
Read more here for BC Elder Abuse Prevention Strategy and visit their website for more information.
Whaley Estate Litigation Contributes Chapter to New Book: «What Next? Navigating Later Life Transitions»
Kim Whaley, Mark Handelman and Erin Cowling contributed to a newly published book called «What Next? Navigating Later Life Transitions», a book focused on the necessity to plan our future and be prepared for retirement.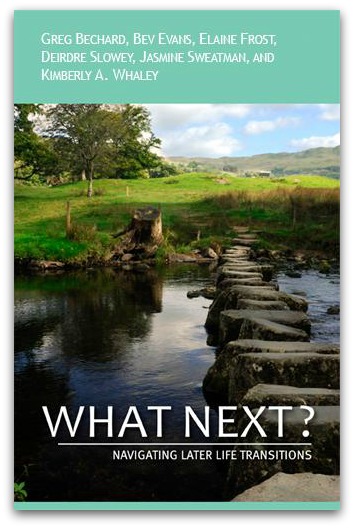 The purpose, is to offer insight into some of the challenges and options one may face in later life. The book is an easy read and an ideal practical resource for older adults who are planning for and making decisions in later life. The book discusses transitions such as downsizing from the family home, the amount and level of health care you may need and when, financial and tax planning, powers of attorney, incapacity and end of life decisions as well as estate planning is important.
Kim, Mark and Erin contributed a chapter called: «Conundrums in Cognition: Planning for the Future». Their chapter focuses on the importance of planning for future illness or inability to function cognitively.
The other authors who each contributed a chapter are as follows:
Elaine Frost, Founder and President of Trusted Transitions wrote «Strategies for Later Life Transitions»
Bev Evans, Director, Wealth Management, Richardson GMP Limited wrote «Health, Wealth and Happiness — You Can Have it All?»
Greg Bechard, Owner, Home Instead Senior Care Mississauga wrote «Demystifying the Stages of Care»
Deirdre Slowey, Sales Representative, Royal LePage wrote «Should I Stay or Should I Go?»
M. Jasmine Sweatman, Senior Partner, Sweatman Law Firm, wrote «Planning Your Estate — More than Death and Taxes»
More information can be found on WEL Website. And also on the book's website.
If you are interested in obtaining a copy of this publication from WEL, please email newsletter@whaleyestatelitigation.com  
Old Age and Declining Health no Barrier to a Happy Social Life
From Michael O'Neill, National Senior Australia
Australians in their 70s and 80s enjoy better social relationships and report higher satisfaction with their lives compared to people in their 50s, according to a study released today. Despite being in poorer health and more likely to be living alone, people aged over 70 said they were less likely to feel socially isolated and, instead, had more companionship than their younger cohorts.
The findings were released in the National Seniors Productive Ageing Centre report Staying Connected: Social Engagement and Wellbeing Among Mature Age Australians. National Seniors chief executive Michael O'Neill said the results were surprising.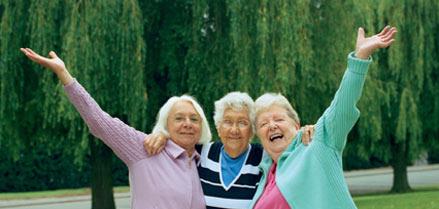 «This older cohort is more likely to report that they socialize as much as they want to and they have all the friends they want or need, so overall the quality of their social relationships is higher than for younger people,» he said.   
«Compared to those in their 50s and 60s, they also reported higher levels of being comfortable with their living standards and felt free to make decisions about how they live their lives.»  
But the study raised some worrying concerns about the wellbeing of people aged in their 50s, O'Neill said. «People in their 50s are not doing as well. They are more likely to feel isolated from others and more likely to feel a lack of companionship,» O'Neill said. «Possible reasons for this include potential stressors of workforce participation or unemployment, sharing their household with children and the hours involved in caring for their elderly parents.»
The researchers surveyed 2,123 members of National Seniors Australia aged between 50 and 89 years. 
In Quebec, Age Friendly Cities, Managed by Older People Themselves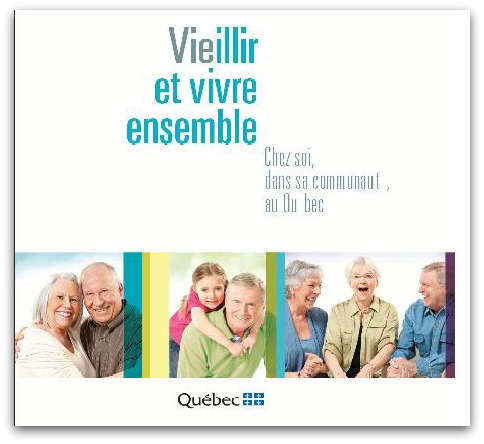 A French article from the national newspaper «Le Monde» casts its attention on a program established in the region of Temiscamingue, in Quebec, representing one of the most dynamic Age Friendly program, implemented in 2011 in the province of Quebec, called: «Getting older and living together, at home, in the community». 
Please read the article below (in French) to learn more about this initiative, part of the «Age Friendly City» program launched by WHO in 2007 to promote an active ageing and build cities adaptable to all ages.   
Des «villes amies des aînés» avec un système d'accompagnement personnalisé, des séances de gymnastique, des espaces verts adaptés… La région rurale du Témiscamingue, au nord-ouest du Québec, est l'une des plus dynamiques dans la mise en oeuvre de la politique «Vieillir et vivre ensemble, chez soi, dans sa communauté», adoptée en 2011 dans la province. Elle couvre 19 000 km2 avec seulement 21 villages et 17 000 habitants. Mais 17 % d'entre eux ont plus de 65 ans et leur nombre va doubler d'ici à 2030, à l'image de l'ensemble de la province canadienne, qui connaît le vieillissement le plus rapide au monde après le Japon…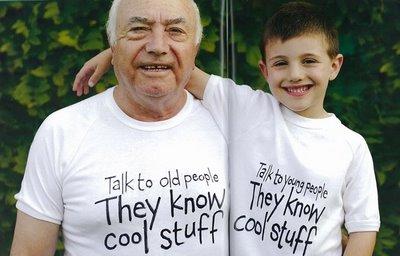 Le fer de lance de cette politique, c'est le programme «villes amies des aînés» (VADA). Mis en avant par l'Organisation mondiale de la santé (OMS) en 2007, il encourage le vieillissement actif en optimisant santé, participation et sécurité des personnes âgées et a été peaufiné au Québec avant de devenir mondial. «Nous avons embarqué dans un projet pilote VADA dès 2008 en organisant des groupes de discussions de personnes âgées pour bien identifier leurs besoins», explique la directrice générale de la Table de concertation des personnes âgées, Edith Vincent. Au Témiscamingue, la Table de concertation a 30 ans. Cet organisme géré par des aînés est l'un des principaux employeurs de la région, avec notamment deux maisons de retraite et une résidence pour courts séjours qui ont freiné l'exode des personnes âgées. 
Quatre priorités ont été définies, dont celle d'un système d'accompagnement personnalisé des personnes âgées qui habitent parfois à plus d'une heure de voiture d'une épicerie, d'une des deux seules pharmacies de la région ou d'un service médical. «Depuis 2010, il y a dans chaque village un ou deux accompagnateurs dédiés à ce transport sur demande» : un service qui a offert en 2012 8 900 «accompagnements» à l'épicerie, la pharmacie ou divers rendez-vous.
La Table de concertation met aussi l'accent sur la promotion d'un style de vie actif et de saines habitudes de vie. Avec le centre local de santé et de services sociaux, elle organise désormais des séances hebdomadaires de gymnastique dans dix villages. L'été dernier, c'est un parc pour aînés avec appareils adaptés qui a vu le jour à Ville-Marie, chef-lieu régional et, l'été prochain, on y organisera des journées d'activités physiques, avec un kinésiologue. «Sans VADA, nous n'aurions pas réussi à mener ces projets, affirme Mme Vincent. Il a permis de sensibiliser les maires, de renforcer nos liens avec différents partenaires en santé et services sociaux et de travailler désormais main dans la main.»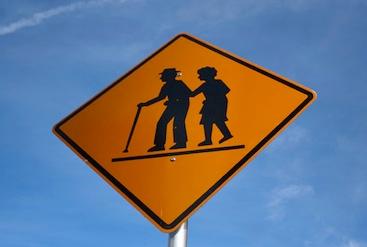 Donner la parole aux aînés, mieux intégrer les services pour favoriser un continuum de prise en charge et développer un réseau social de partenaires locaux pour oeuvrer à des projets qui leur profitent sont les trois points forts du «modèle» québécois, selon Suzanne Garon, professeure-chercheure au Centre de recherche sur le vieillissement de l'Université de Sherbrooke. La directrice scientifique de la deuxième Conférence internationale des villes amies des aînés, qui aura lieu à Québec en septembre, figurait aussi au nombre des personnes rencontrées en novembre 2012 par la Française Michèle Delaunay, ministre déléguée chargée des personnes âgées et de l'autonomie, en mission au Québec.
Mme Garon estime fondamental dans le programme VADA «la part donnée aux personnes âgées dans les processus de décision d'un plan d'action». Fin 2012, 579 municipalités québécoises avaient lancé un tel programme et une cinquantaine en sont déjà à la mise en oeuvre d'un plan d'action. «C'est un modèle qui se veut motivant et qui a opéré un vrai changement de culture dans la façon de travailler en réseau», explique Mme Garon.
En amont des interventions sociales auprès des personnes âgées, le Québec s'illustre aussi par un «système de mesure de l'autonomie fonctionnelle» qui a largement fait ses preuves depuis trente ans. Cette grille prend en compte dimensions médicales, psychologiques et sociales pour évaluer au plus précis les besoins d'aide, en fonction non seulement de la perte d'autonomie mais également de l'isolement de la personne.
Même dans un contexte de réduction des dépenses publiques, le Québec a fait le choix d'investir 2,7 milliards de dollars canadiens (2 milliards d'euros) d'ici à 2017 dans sa politique «Vieillir et vivre ensemble», avec notamment un volet de soutien aux projets innovants, par le programme Québec ami des aînés lancé en 2012. Parfois, souligne Mme Garon, ce sont de petits gestes qui ne coûtent pas forcément cher qui font la différence pour améliorer la qualité de vie des personnes âgées. Et de citer le cas d'une ville qui a décidé d'augmenter un peu la chaleur de sa piscine à certaines heures de fréquentation par des personnes âgées.
«L'essentiel est de repenser notre mode de fonctionnement, de brasser nos cartes, dit encore Mme Garon, pour miser davantage sur la prévention et la promotion de l'autonomie plutôt que de ne parler que d'handicaps et d'incapacités.» Avec des gains certains, croit-elle, à terme. Reste que le maintien à domicile et la promotion de l'autonomie coûteront de plus en plus cher aux systèmes de santé. D'où le grand projet actuel du gouvernement québécois : celui d'une «caisse d'assurance-autonomie» comme il en existe déjà ailleurs dans le monde.
National Elder Law Conference:
Legal, Societal and Policy Issues Affecting the Older Adult
April 15-16 2013, Sheraton Centre Toronto Hotel, Toronto, ON
Presented by the National Elder Law Section of the Canadian Bar Association, This exciting conference will address one of the hottest emerging areas of law — Elder Law.
What is Elder Law? Glad you asked. «Elder Law Boot Camp» on the first day of the conference will answer all your questions and give you an overview of this practice area.
The remainder of the conference will address a wide variety of topics including elder law litigation, substitute decision-making, end-of-life decisions, issues involving capacity, power of attorney documents and elder financial abuse. Each topic will be addressed by leading legal practitioners from across the country who will provide developments of elder law in their province. With today's aging population, exploring legal issues that are particular to older Canadians has never been more important.  
Join us for one or both days and bring yourself up to speed on the latest developments across the country.  The conference will also feature outstanding networking and social opportunities. Stay tuned for more details!
Who should attend?
Topics covered in the National Elder Law Conference are directed equally to members of the legal community and to the public at large. All lawyers who deal with older adults, as well as professionals and academics who are interested in the impact of the law on the older adult should attend this event. Whether you are a senior practitioner with a large elder law practice or a junior lawyer looking for a growing area to develop, you will find what you need at the
NATIONAL ELDER LAW CONFERENCE
.
Closing Note
Dear Readers,
If you are interested in submitting an article for a future edition of the IFA eNews or wish to make comments or recommendations on how we might improve this publication please email Greg Shaw (gshaw@ifa-fiv.org) or Marie Louvet (mlouvet@ifa-fiv.org) You can contact us by telephone +1 416 342-1655.