International Istanbul Initiative on Ageing Congress Declaration and more from the International Federation on Ageing
Увечичить/уменьшить шрифт [ A+ ] /[ A- ]
International Istanbul Initiative on Ageing: Congress Declaration

The International Istanbul Initiative on Ageing (IIIA) and EXPO50+, a product of partnership between The International Federation on Ageing (IFA) and Turyak Seniors Council Association (TURYAK), was held from the 4th — 6th of October, 2013. The official IIIA Congress Declaration, serves as a culmination of the conference proceedings. 

 

The IIIA was a very successful event. Our congress reached a wide spectrum of people, featuring over 400 delegates; representatives from 52 countries, numerous NGO's, and a number of prominent international organizations. 

 

Discourse from the conference reaffirmed many of the facts we already know about ageing yet also shed new light on a number of topics, profoundly shaping the ageing conversation moving into the future. Delegates of the International Istanbul Initiative on Ageing call upon governments, non-governmental organizations, and the corporate, private and voluntary sectors to join forces to advocate for improved quality of life for older people. 

Now is the time for older people to speak up and voice their opinions about how to best address issues surrounding ageing, to advocate for the causes that affect them, and to help us to understand how to best tackle these issues in the future. 

 

Read the full IIIA Congress Declaration

here

.

Global Ageing and Vision Advocacy Summit Report — Barcelona 2013

On April 2013, the Global Ageing and Vision Advocacy Summit brought together many experts to discuss the challenges of vision loss and ageing. The mutual goals determined by the Summit delegates were to drive political attention through advocacy, increase awareness with strong and coordinated communications and strengthen research capabilities globally toward decreasing the incidence and impact of vision loss especially in older age groups.

 

The Summit stimulated critical and ground-breaking dialogue, which has led to new ways of thinking, speaking and advocating for vision health and ageing.  At this seminal gathering of organizations and experts committed to improving conditions for older people, increased awareness and understanding, closer collaboration and powerful insights evolved.

 

The final report of this summit is now available here. 

2013 World Mental Health Day and the WHO Comprehensive Mental Health Action Plan 2013-2020 

The theme of World Mental Health Day 2013 was mental health and older people. As depression and suicide rates increase with age, as well as chronic illness and physical disorders rates, it is most important to integrate age related mental health services into primary care.

Therefore, the NGO Committee on Mental Health (New York), the Conference of Non-Governmental Organizations in Consultative Relationship with the United Nations (CoNGO) and the NGO Forum for Health (Geneva) promote the implementation of the Comprehensive Global Mental Health Action 2013-2020.

  

This project recommends to link mental, physical and social health, to integrate mental health promotion into social development strategies, to emphasis the various causes of mental health disorders, to focus on girls and women, to adapt the care to the person's culture, to assess the results of this project and to make adequate care affordable.

Read the full report here.  

International Istanbul Initiative on Ageing:

Age-Friendly Innovation Competition and 

Best Full Paper Award

For the first time since the Age-Friendly Cities initiatives were formed by the World Health Organization (WHO) in 2006, the International Federation on Ageing (IFA) and Turyak Seniors Council awarded prizes of $20,000 (USD) to two exceptional projects showcasing the best Age-Friendly Cities project and the best future vision for an Age-Friendly City. 

 

The top ten (10) competition finalists included;  Hong Kong Housing Society Elderly Resource Centre;Quimper(France);  Sharon MacKenzie Educational and Intergenerational Consulting (Canada); Human Endeavour (Canada), Ageing Well Network (Ireland); City of London (Canada); Vietnam Public Health Association (Vietnam); and Los Altos, California (United States). Congratulations to all those who participated. To view the videos demonstrating the top ten finalists age-friendly projects, click on their names above.

 

The winner of the Best Existing Age-Friendly Initiative category was Age-Friendly New York.   The award was accepted by Dr. Ruth Finkelstein of the New York Academy of Medicine.  The winner of the Best Future Vision of an Age-Friendly City or Community category was the DIVANET Tri-City Project of Volgograd (Russia), Izmir (Turkey) and Dijon (France) and was accepted by Ms. Elisabeth Biot, Deputy Mayor of Dijon and Mr. Ali Muzaffer Tuncag from the Izmir Metropolitan Municipality.

 

During the IIIA congress, a $3000 (USD) prize was also awarded to recognize the best full paper presented at the congress. The winner of the Best Full Paper Award was Dr. Freek Lapré of the Netherlands for his paper «Service Quality in Nursing Homes«.   

 

Please share this important work and contribute to building an age-friendly world. 

Winter Stay in Greece

Winter tourism in Greece is still fairly unknown, which is a good reason to bring it to your attention and promote it internationally. 

More and more people, and in particular the 50+, choose to leave the cold and wet winter months for a pleasant climate.  Greece is perfect for those who love the sun, as for over two-thirds of the year the country basks under blue skies.

Villa Feia, Peloponnese

Winter stays in this wonderful country offer you authentic culture and are warm and pleasant, quiet and calm. The country offers a huge range of outdoor activities other than just sunbathing, such as hiking, walking and exploring the stunning countryside.

Winter stays in Greece, with its mild weather, allow you to experience the authentic culture of the country in the absence of all the summer crowds. The sights are less cluttered with groups of tourists and you have the chance to experience a true Greek holiday by spending more time talking to the locals about the best walking spots, best restaurants and best beaches.

One of the less known activities available to try on winter holidays in Greece is skiing.  The ski centers have ski lifts and

Swiss chalet style buildings and everything you would expect from a ski resort. It is also an optimum time for sailing around Greece and its islands.

Samanlis Estate, Kissos Village

Whilst there is still a good chance of getting a tan while relaxing on the beach, there are many attractions in Greece and sights and places to take advantage of during the milder weather. Our 2 villas are located in the perfect places to relax and spend your wintertime in the beautiful, unspoiled nature of Greece.

Villa Feia, on the west coast of the Peloponnese, is situated in a private olive grove and vineyard, overlooking a private bay with access to a private beach and views of the Ionian Sea (clear day and night views of Zante and Kefalonia). More information on Villa Feia is available here.

Our second villa is on the Samanlis Estate in Kissos Village, which is located at the virgin Eastern slopes of Mount Pelion. The Estate is situated 700 meters off the coast, and has a stunning view overlooking the Aegean Sea. More information is available here. 

For more details please email Mirjam Thanopoulou-Hol at mirjamhhhol@hotmail.com. 

IFA Patron Members  

   

 

The IFA is on Facebook and Twitter! Join our Online Community Now !

 
Your Words are Worth Something: Identifying Barriers to the Well Being of Older Women

Older women face many unique barriers to their well-being. As they are more affected by poverty than men and still experience discrimination based on their gender, the Canadian Center for Elder Law organized the Older Women's Dialogue to fight these inequalities, in collaboration with the West Coast Women's Legal Education and Action Fund.
Their new report is the conclusion of 22 consultation events regarding the situation of older women, guided by an advisory committee with expertise
in gender and ageing issues. During these sessions, poverty and fear of poverty were the most commonly expressed concern, as their work history is often impacted by caregiving. Housing insecurity, immigration, elder abuse, discrimination and access to justice were also discussed.
For more information, read the full report here or visit the project website here. 
Multilingual Elder Abuse Assessment Toolkit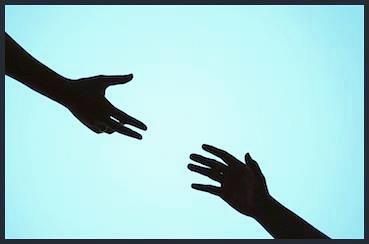 The Elder Abuse Assessment toolkit was developed by DEAN (the Durham Elder Abuse Network) and various community partners in 2010-2011. It is designed to assist non-verbal seniors disclose possible abuse, and also to benefit relatives, caregivers and professionals by facilitating the communication. It provides a number of pictures that can be used to illustrate the five main types of elder abuse (physical, emotional/verbal, financial, sexual and neglect).
The goal was to make the toolkit as accessible to older people, caregivers, professional supporting seniors and community members of all ages and linguistic backgrounds as possible.  This toolkit has become a well-known practice in Canada, and is now available in other languages (simplified Chinese, French, Hindi, Polish, Spanish, Tamil, Urdu) for use with older people whose core language is not English.
The English version is available here. 
Provincial and Territorial Ministers Responsible for Seniors Take Action on Healthy Aging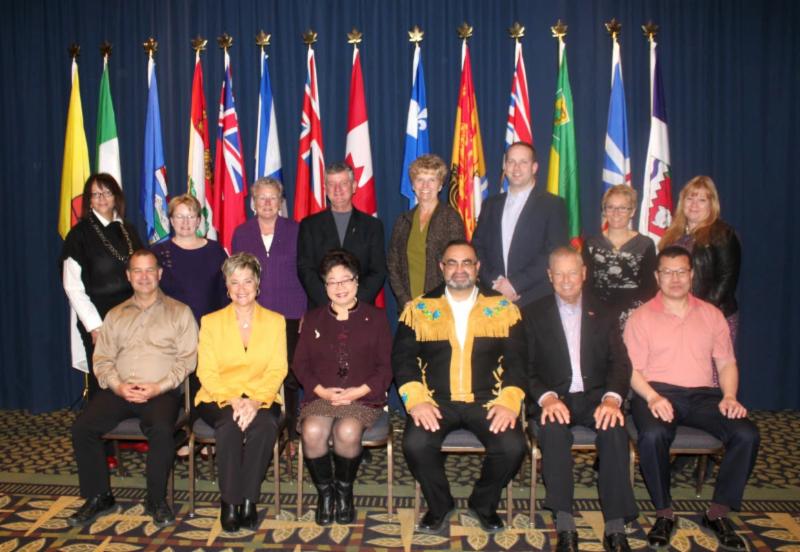 Better ageing conditions were the focus of discussions at the annual meeting of Provincial and Territorial Ministers Responsible for Seniors on October 2013. As older people are one of the fastest growing populations in Canada, the Ministers discussed the need to exchange information and best practices on healthy ageing that would benefit seniors across the country. Manitoba and New Brunswick have already agreed to lead this process.
Many important age-related subjects were broached such as healthcare, housing, and ageing in place. The Ministers agreed to prioritize raising awareness about the working options for older people and to enable them to make informed financial decision regarding ageing in place. The next meeting will take place in Prince Edward Island in 2014.
IFA 12th Global Conference on Ageing 
«Health, Security, and Community»
10-13 June, 2014  —  Hyderabad, India
The conference will feature presentations from: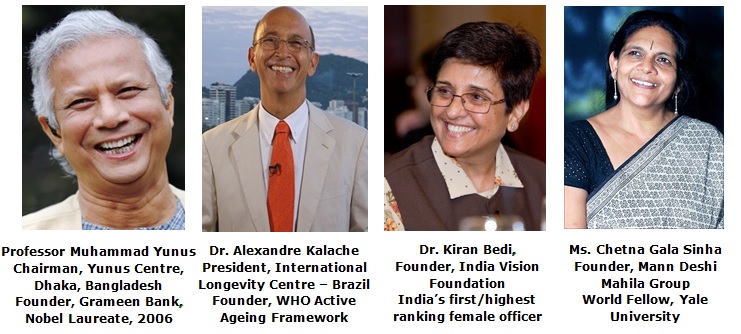 Submit your abstract today to guarantee a place in the program!
Visit: www.ifa2014.in
IFA Blog: Mental Health and Older Adults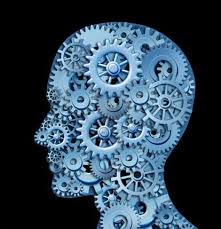 October 10th marked the occasion of World Mental health Day, on the theme of «Mental Health and Older Adults». The stereotype, when we hear about older people having mental health issues, is to think about dementia or Alzheimer's disease. It's almost as if people believe that older people could not be affected by the same mental health issues as the rest of the population.
The combination of mental health issues that have gone unaddressed earlier in life and the emergence of new issues that accompany the ageing process can be particularly difficult to deal with, often sending people into a prolonged state of depression. This is why mental health supports later in life are essential.
Click here to read the full post on our blog.
Ensuring a Society for All Ages: Promoting Quality of Life and Active Ageing
The 3rd Ministerial Conference on Ageing of the United Nations Economic Commission for Europe (UNECE) took place under the title «Ensuring a Society for All Ages: Promoting Quality of Life and Active Ageing» in Vienna, Austria. Government representatives of almost all 56 member states of the UNECE region attended this conference.
The UNECE Ministerial Conference on Ageing in Vienna concluded with the adoption of a «Ministerial Political Declaration» containing, in particular, a catalogue of measures the member states committed themselves to implement. They address four core policy areas that were identified for enhanced action including longer working life and the ability to work; participation, non-discrimination and social inclusion of older persons; dignity, health and independence in older age; and intergenerational solidarity.
The new measures following the Vienna Conference will aim to ensure a society fit for all generations that promotes the well being of all regardless of one's age. 
The full report is available here. 
The Together Movement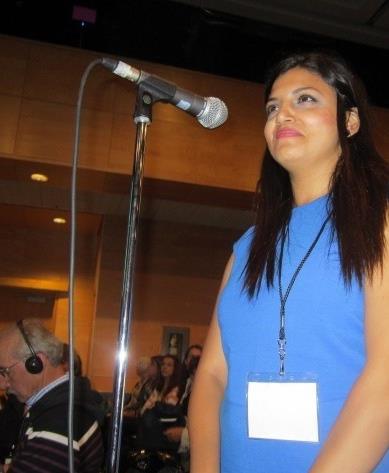 The «Together Movement» was founded in 2011, by Basant Motawi, a 6th year Medical student in the Faculty of Medicine of Ain Shams University, Cairo, and a group of students, inspired by the Egyptian Revolution of 2011. Together they promote the concept of active ageing in Egypt, which they define as «the process of optimizing opportunities for health, participation and security in order to enhance quality of life as people age», aiming to create a partnership between youth and senior citizens.
Their approach is established on three main pillars: raising awareness about the concept of active ageing, highlighting the difficulties and challenges that older people face and providing psychological and social support through weekly visits to retirement homes and hospitals.
The «Together Movement» is currently deployed at 5 universities in Egypt and works with over 15 seniors organizations. To join their team, please contact them at together@yahoo.com or like their Facebook page. 
A Life-Course Approach to Ageing: The Post-2015 Development Agenda 
On July 10th, 2013, the Business Council for the United Nations (BCUN) hosted a discussion on «A Life-course Approach to Aging: the Post-2015 Development Agenda» in New York. Its purpose was to emphasize the importance of aging as a global health priority and to advocate for its inclusion in the Post-2015 Development Agenda.
Dr. Jane Barratt, Secretary General of the International Federation on Ageing, moderated the discussion and encouraged an interactive dialog after the panelists from government, business, and NGO's presented formal remarks.
Watch some extracts of this discussion in the video below:
A Life-Course Approach to Ageing: The Post-2015 Development Agenda Business Council for the UN
Learn more here. 
Albanian Society for All Ages: International Day of Older Persons
On October 1st, 2013 for the International Day of Older Persons, the Albanian Society for All Ages (ASAG) in collaboration with the Municipal Unit No.1 of Tirana launched the «Active Ageing in Active Communities through Intergenerational Programs», to improve older people's life conditions, with a special focus on older women.
In Albania, poverty of older people is caused by inadequate pensions, lack of access to services, and discrimination. The purpose of this campaign is to raise awareness in local communities about important age-related issues. It aims to break down the negative stereotypes of older people and encourages every citizen to acknowledge the contributions and values of every generation.
Closing Note
Dear Readers,
If you are interested in submitting an article for a future edition of the IFA eNews or wish to make comments or recommendations on how we might improve this publication please email Greg Shaw (gshaw@ifa-fiv.org) or Juliette Davodeau (jdavodeau@ifa-fiv.org) You can contact us by telephone +1 416 342-1655. 
The IFA is now on Facebook and Twitter! Join our Online Community!