High Cost of Low Vision Report and News from International Federation on Ageing
Увечичить/уменьшить шрифт [ A+ ] /[ A- ]
The High Cost of Low Vision- New IFA Report!   

New York, 7 February 2013 — The International Federation on Ageing (IFA) released a new report describing the health, social and economic burdens of vision loss on a global society that is rapidly ageing. The report calls for increased public education and awareness programs, improved public policies and greater integration of preventive eye health interventions into public health systems.

 

The report, titled «The High Cost of Low Vision: The Evidence on Ageing and the Loss of Sight,» highlights that vision loss is no longer an inevitable part of the ageing process, as people can now age with strong, healthy vision, given 21st-century innovations in diagnosis, biomedicine, nutrition, technology and preventive care.

 

«The economic implications are equally huge as we now have it in our grasp to delink vision loss from ageing, which will have great impact on active, productive and more enjoyable ageing. This shift in the traditional perception of ageing is truly transformative,» said Jane Barratt, BSc, MSc, PhD, Secretary General of the IFA. «As 80 percent of vision loss is preventable, it is our ethical responsibility and a public health imperative that we take action now.» Follow the links to read more….

 

«The High Cost of Low Vision: The Evidence on Ageing and the Loss of Sight»

 

3. Fact Sheet  

4. Key Messages  

 

 

IFA Patron Members  

   

     

The IFA is on Facebook and Twitter! Join our Online Community Now !

 
«Ageing and Productivity: Introduction», First Of Paper Series
By Prof. Alfonso Desouza-Poza and Prof. David Bloom
Population ageing will be the dominant feature of the world's demographic landscape in the coming decades, raising concerns about labour productivity and economic outcomes at both the individual, enterprise, and macro levels. The article in this special issue of Labour Economics define and address key issues with respect to the interplay of ageing, workforce productivity, and economic performance. Taken as a whole, the article dispels some of the concerns, sharpen our understanding of others, and highlight behavioural changes, business practice adaptations, and public policy reforms that can offset the economic effects of population ageing.
The authors conclude population ageing has many effects on productivity and economies more broadly, but that this impact does not necessary head to disaster. However, we do have to take seriously and address the economic challenges that ageing will bring. This article helps us to understand how an ageing workforce may affect productivity, along with complete analyses of those issues.
Even if some concerns about ageing might be overblown, we really need to take into consideration the key issues mature economies will need to face.
«Elderly», No Longer an Acceptable Word for Older People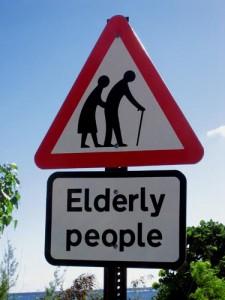 Let's overcome ageist language! A new guide made by the International Longevity Centre and The Aging Services of California listed expressions spreading ageist stereotypes.
«Codger», «Fogey», and even «Elderly»: These terms discriminate older people and should be banned from media reporting. The guide suggests that people of a certain age should now be referred to as «older people» or simply «man» or «woman» followed by their age.
As 80 per cent of older Americans have been subjected to ageist stereotypes, this guide represents an important step to overcome ageism, which affects a large proportion of older people in our society.
The Loneliness Epidemic, a Key Issue Affecting Older People
The «loneliness epidemic» is a harsh reality for many older people. Loneliness affects one's health and well-being and is recognized by health care providers as a growing epidemic.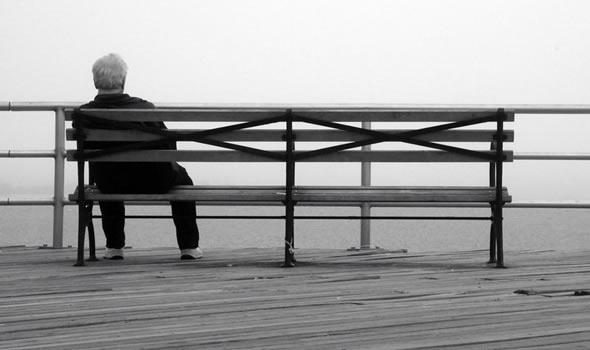 This article tells the story of different older persons' situations whom have been affected by loneliness and highlights several suggestions to fight it, especially through the concept of co-housing, a type of collaborative housing composed of private homes supplemented by shared facilities and where each resident can play an active role in the community. Co-housing can effectively facilitate interaction among neighbours for social, practical, economic and environmental benefits, but can also help fight chronic loneliness many people face as they age.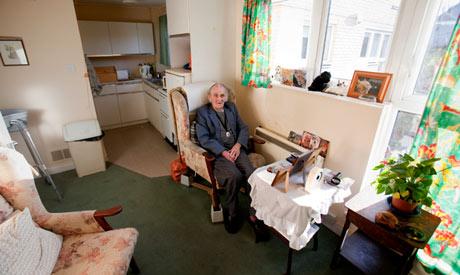 Several reasons of loneliness are formulated, such as ageing, disability or illness, the fragmentation of the society and the decline of the nuclear family (fewer families living with older relatives) as well as the increasing number of people living alone.
Several projects around the world are implemented to fight this chronic situation which affects older people. For instance, 24/7 helpline and telephone befriending services, «The SilverLine» in Britain or «Senior helpline» in Ireland were set up to overcome loneliness.
Read more
here
to learn more about loneliness among older people and how to address this important issue.
International Istanbul Initiative on Ageing
4-6 October 2013
Open for
General Registrations!
Come join the International Istanbul Initiative on Ageing in the discussion on population ageing! Register
here
or
online
.
Foundation Plenary Sessions are:
Political Leaders Panel: Ageing in the New World 

Presenting

President of Libya, H.E. Mohamed Youssef Al Migariaf
Prime Minister of Moldova, H.E. Vladimir Filat
Secretary General, Organization of Islamic Cooperation,             H.E. Ekmeleddin Ihsanoglu
First Lady of Niger, H.E. Malika Issoufou Mahamadou

Mayoral Panel: Age-Friendly Cities the Key to Sustainability and Livability  
Global Business (CEO) Panel: Economics on Ageing
World Bank Panel: Economic Prospects of Population Ageing 
Game Changers in Policy Development: The New Normal what it means to Age  
Visit the IFA Website for further details and updates.
Follow us on our Facebook event page and Twitter for updates!   
Call for Abstracts and Full Papers
Deadline: May 31st, 2013 
IFA and Turyak cordially invites you to submit abstracts and full papers for oral presentations at the International Istanbul Initiative on Ageing. Abstracts and full papers from around the world are welcomed to share best practices to the regions of the Middle East, Northern Africa, Eastern Europe, and surrounding countries of Turkey.
Abstracts must relate to one of the 13 sub-themes identified. Abstract submissions are entirely separate from full paper submissions, and will therefore not be eligible for financial prizes or publications.  
 Abstracts Guidelines:
Abstracts and Full Paper — Themes and Sub-themes:
Please look at the themes and sub-themes here. 
Retirement 2.0 — Revolutionary Thinking for How Canadians Can Age in Place.  
March 8th 2013, Toronto- Canadian Urban Institute
Older Canadians don't have the same expectation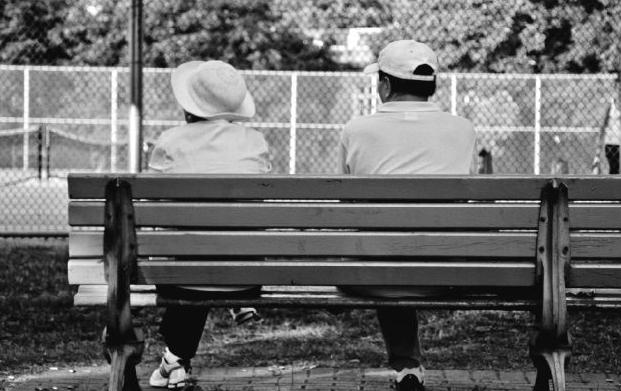 s regarding their lifestyle and independence than previous generations. Today, older people tend to be healthier and more active than before, redefining retirement and the concept of ageing in place. They also ask for greater mobility and social participation in
their community.  
These factors don't have only lead to a dynamic consumer market dedicated to «seniors» but have also made reconsidering housing design.
«Housing for Older Canadian», from Canada Mortgage and Housing Corporation (CMHC) seeks to accelerate the adoption of this principle. Join us for a free-ranging exploration of this important topic.
The Keynote speaker will be Dr Jane Barratt, Secretary General of the International Federation on Ageing (IFA).
Plus presentations and commentary from an expert panel.

Deadline for registration is end of day Wednesday, March 6th, 2013.
How Environmental Change is Affecting Older People
The global environmental change we are currently facing is also affecting the vulnerability of older people. A study from researchers at the Stockholm Environment Institute at the University of York and Simon Fraser University's Gerontology Research Centre in Canada shows this impact and call for better awareness among policy makers and civil society on the effects environmental change will have on an ageing population.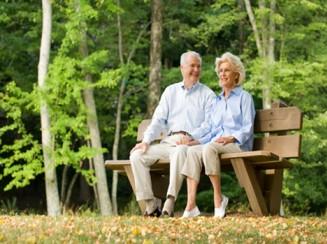 The ageing population and environmental change are two key priorities that we need to address to build a safe, secure, equitable and sustainable future. The urgent need is to make policy makers understand the interactions between global ageing and the environment, to prevent and reduce its negative impacts on older people. According to a pilot international survey of older people's attitude, older people tend to be concerned about the threat of climate change, energy and water security but are pessimistic about the future of our planet which will have more environmental challenges by 2050.
This article calls for policies to be «age proofed», supporting older people while harnessing their contribution they can make to addressing environmental threats and reducing their vulnerability.
Read more here, and see the actions that people could undertake regarding this issue.
Ageless Benefits on Biking «You can grow old and still be an ageless athlete»
Biking is known to make you feel ageless, stay active and enjoy life. Thanks to a new bike program at grand Arbor's Nelson Wellness Center in Alexandria (Minnesota, USA), older residents have the opportunity to get on bike again. This unique bike program includes indoor cycling bikes, designed for older people but also other designs of outdoor models  such as comfort bikes, fitness bikes, three-wheeled trikes, recumbent bikes, side-by-side tandems and wheelchair tandem bike.
«The goal is focusing on the aging population and helping them continue to be active and live full lives,». Just because you're getting older doesn't mean you have to give up riding a bike» said Ms Angie Johnson, wellness director at Nelson Wellness Center who wrote the grant for the bike program.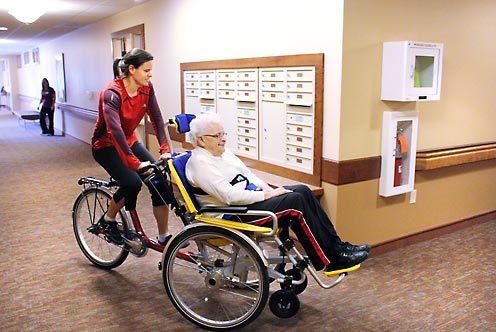 Her motivation to launch this program started when she discovered that bikes are not adapted to older people while they have benefits on health and well-being. They have largely implemented this project around those benefits and hope to see health improvement from their residents. For instance, a study has shown that biking can be beneficial with diseases like Parkinson's, especially with a tandem bike where the another person helps the older adult pedal faster than she wouldn't do on his/her own, stimulating the neural pathways from their brain to their bodies enabling them to function better and do exercise.
Expected to be launch this spring, the program is attracting a lot of residents who can't wait to «ride again», making them feel like a «complete person» who has the ability to ride a bike.
Read more
here
about this unique bike program for older residents.
Call for Abstracts: Aging…from Cells to Society — 42nd Annual Scientific and Educational Meeting  
From the Canadian Association on Gerontology
October 17-19, 2013, Halifax, Nova Scotia, Canada
The Canadian Association on Gerontology is pleased to announce the Call for Abstracts for CAG2013, our 42nd Annual Scientific & Educational Meeting. The theme of the 2013 conference is «Aging…from Cells to Society,» underlining the importance of multi- and interdisciplinary perspectives on aging as we explore the impacts and changes of aging, from our bodies to our society.  
Join us for Canada's premier multidisciplinary conference in aging on our beautiful East Coast. Abstracts are welcomed from all disciplines and all interests in aging, including research, practice, policy and related work. International submissions are encouraged. We are also pleased to offer a Student Poster Competition and travel assistance grants.
Visit our website for more information about CAG2013 and to view programs and presentations from our previous conferences. Abstracts are due April 15, 2013. Please also visit our website to read about our special offer for new members. Follow us on Facebook or Twitter to keep up-to-date on the conference.
Closing Note
Dear Readers,
If you are interested in submitting an article for a future edition of the IFA eNews or wish to make comments or recommendations on how we might improve this publication please email Greg Shaw (gshaw@ifa-fiv.org) or Marie Louvet (mlouvet@ifa-fiv.org) You can contact us by telephone +1 416 342-1655. 
The IFA is now on Facebook and Twitter! Join our Online Community!