Older People in Cameroon and News from International Federation on Ageing
Увечичить/уменьшить шрифт [ A+ ] /[ A- ]
Older People in the Cameroons: Dr. Elizabeth Mestheneos

Dr. Elizabeth Mestheneos Director of IFA

The recent workshop in the Cameroon's brought Directors into touch with individuals working in the field of ageing throughout the country. Having arranged to stay for a few days to see more of the country and, with advice from Ayuk Christian, I went up to the North West area to a hotel in Bafut, near Bameda. I was helped by Stanley Fuh, active in ageing and developmental issues there, not only to see the sights locally e.g. the Fon of Bafut's palace and museum, the Wum Falls, but also to meet a local organization of older people with 4 sub groups that has been functioning since 1999. Social meetings and mutual support are vital parts of their work, while they try to build a centre for themselves where physiotherapy and many other activities can be housed. 

 

Headed by a traditional chief, Chief Mbonifor, it is similar to so many small NGOs worldwide that try to improve the quality of life of the increasing numbers of older people in their local communities. Small or nonexistent pensions are the rule, so older people remain active in producing food and selling to produce some cash, supported by their families when they become infirm. There are primary health care centres throughout the region and regional hospitals. Religion, in a variety of faiths and congregations, is important to most Cameroonians. The three Ministers who attended the Yaounde workshop who promised to consider ageing issues, may well be aware that even a small pension could help older people; however so would roads that are better maintained and would allow access to markets.

 

Mount Sinai Hospital To Lead New Workplace Program to Support Dementia Caregiver

Mount Sinai Hospital has just been awarded a five-year, $2.84 million grant from the Government of Canada's Social Development Partnerships Program to develop the first comprehensive program of its kind in Canada devoted to 

supporting working caregivers. 

The Reitman Centre Working CARERS Program will be developed through an innovative partnership between the federal government, Mount Sinai Hospital and private-sector partners. It will provide employees with skills training, education and emotional support tailored to individual caregiver needs.

 

Learn more here.

«Pass it On» Network

«Pass It On» is a new international peer-to-peer network to spread innovative programs created by older adults to help themselves and their communities. It is productive aging in action. All programs build adult leadership and advocacy, fostering a society for all ages and contribute to saving public spending.

The goal is to go viral on spreading new ways to meet the overwhelming needs generated by the simultaneous unfolding of the demographic revolution and the unprecedented acceleration of technological development.  With one million adults turning 60 every month, the need is urgent as is the need for changing expectations for aging to emphasize productivity rather than disability and dependency.

Learn more about the «Pass it On» Network here. 

Senate Panel Puts Spotlight on Older Americans

 

The Senate Subcommittee on Primary Health and Agingrecently held a hearing on how Older Americans Act programs like Meals on Wheels reduce hunger and poverty among seniors and save money on more expensive nursing home and hospital care.

«Nationally, there are 8.3 million seniors currently struggling with hunger.  We are providing nutritious meals to only 2.5 million.  The difference in those numbers is devastating.  Nearly 6 million American seniors are still in need of reliable, nutritious meals,» Ellie Hollander said.  «While the infrastructure exists to fill that gap, the resources fall substantially short,» she added. Senator Sanders' bill calls for a significant increase in support for meals at senior centers and programs that deliver food to seniors' homes. 

Read more here.

IFA Patron Members  

   

 

The IFA is on Facebook and Twitter! Join our Online Community Now !

 
Active Minds: New Therapy Offers Hope to Families Coping with Cognitive Decline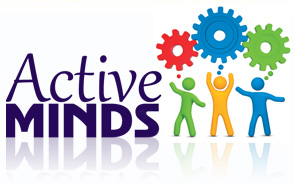 Premier Homecare Services
is offering hope and encouragement to seniors and their families through
Active Minds,
a new therapy program designed to slow down the progression of cognitive decline. 
Active Minds
has been developed to help older adults suffering from Alzheimer's disease and other forms of dementia, age-related memory loss, and stroke victims. The program aims to improve the quality of life for the individual so that in turn, they are able to enhance and maintain meaningful relationships with their loved ones.
Read more about Active Minds therapy
here
.

2nd International Conference on Age-Friendly Cities
Do not miss this second grand gathering of age-friendly cities that will take place from September 9 to 11, 2013, in Québec City (Canada).
The Conference welcomes every person that is concerned by aging of populations. More than 21 countries are represented by the 139 authors of communications that were accepted following our call for abstracts. This diversity of researchers, professionals, representatives of community organizations and municipal actors will facilitate knowledge sharing and will spark exchanges supported by a rich program. A total of six plenary sessions are already scheduled and our program will also include practical workshops, symposiums as well as numerous oral presentations.  
Visit our website for more information about our Keynote Speakers, our Program at a glance and our Online Registration: www.afc2013.ca. Bilingual contents and simultaneous translation, both in French and English, will be available throughout the conference. 
International Istanbul Initiative on Ageing 2013

A Multi-Service Community Age Care Centre: Thiruvananthapuram, Kerala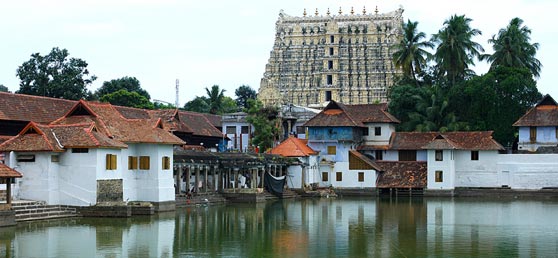 The Centre for Gerontological Studies in Thiruvananthapuram in the Indian state Kerala is currently working on a project that provides near total services, except institutionalization, in the field of aging.
It is an integrated package for the old, their care givers, the aging and all those in the «catchment» area of aging. It provides under one roof and from one single window solutions for nearly all age-related problems to all age groups-the old, their care givers, the aging, the adults and children. It combines and integrates many services which are now rendered by separate agencies and will progressively add many more services to the net.
Learn more about the project
here
.
Global Aging 2013: Driving Economic Growth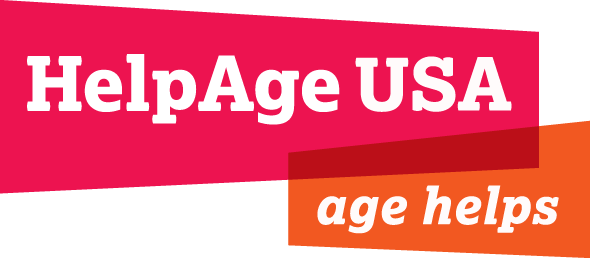 Global Aging 2013: Driving Economic Growth convened a cross-section of key opinion leaders who engaged in high-level panel discussions, which gave way to rich group discussions, smaller expert-led breakout session, and a keynote presentation by Dr. Linda Fried.  Participant discussion catalyzed new ways of thinking about advancing policy dialogues and decisions, and introduced a new audience to a wide range of issues faced by older people in the developing world.  Global Aging 2013 was an important step toward creating sustainable thought leadership through multi-disciplinary conversations and a «cross-pollination» of ideas.
Learn more here.
The UN Fourth Substantive Session of the Open-ended Working Group on Ageing (OEWGA)
The Fourth Session is scheduled to take place from 12-15 August 2013 at the United Nations Headquarters in New York.  Participation of NGOs in the Fourth Working Session is NOW OPEN!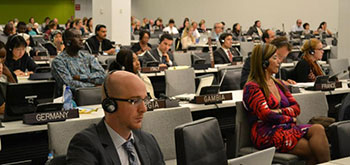 Please note: 
All NGOs need to register to attend.   
All NGOs who want to be accredited need to make the appliction by 15 July

Biography: Dr. Indira Prakash is a former professor of psychology at Bangalore University.  She is currently a trainer in hematology and a research consultant.  She has trained at the International Institute on Aging (UN) Malta and was an expert advisor for WHO from 1996-2000. She focuses on older women and the psychological aspects of ageing.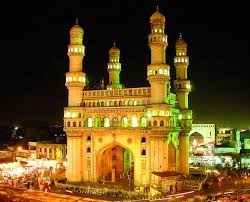 India, as the second most populous country is witnessing an «Ageing revolution». By 2015 it has to plan and execute programs for nearly 119 million older people (>9.5%) to ensure health, development and enabling environments as envisaged by the MIPPA. Until recently, age care was not a priority issue in India. In recent years India has undergone enormous changes due to globalization and industrialization. The major issues in India Ageing are: rapid growth of older segment; feminization of ageing; poverty in old age; high growth of 80+ group and decline in family support base. 
Against this backdrop of It also provides an opportunity to the participants to understand the dynamics of ageing in a culturally heterogeneous country in the midst of developmental changes. This multidisciplinary, multisectoral conference provides a forum for discussing and debating the work of all the stakeholders from academia, service, NGO and governmental agencies conditions affecting well-being and dignity of older Indians, the
IFA 12th Global Conference
 assumes special importance. The IFA conference will provide an international platform for discussing research, policies and good practices to enrich and stimulate Indian counterparts.
Learn more about the IFA 12th Global Conference here.
The Canadian Association on Gerontology 42nd Annual Scientific and Education Meeting  

The Canadian Association on Gerontology (CAG) 42nd Annual Scientific and Education Meeting: Ageing…from Cells to Society will be held in Halifax, Nova Scotia, Canada. Registrations open in July. 
For more information please visit their website. 
Visit IFA's New Blog: The Commercialization of Older People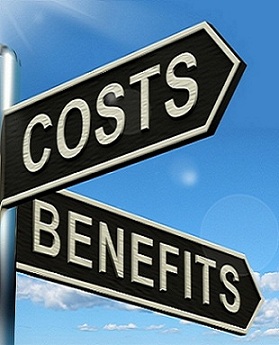 The primary education system is society's greatest tool for socialization and for shaping our collective values. While the school curriculum has begun tackling issues like bullying and promoting values like multiculturalism, it has neglected to teach our children about ageing.  The need for school to tackle this issue is pertinent because negative values about ageing are promoted by all other aspects of society. As it is much more difficult to reverse values once they develop, the school system needs to provide impressionable youth with the opposite picture from the beginning such that these values never develop. Ideally, this should generate a positive cycle of awareness and decrease instances of ageism.
Visit the
blog
to learn more about emerging issues in the field of ageing.  Share your thoughts and comments!
Closing Note
Dear Readers,
If you are interested in submitting an article for a future edition of the IFA eNews or wish to make comments or recommendations on how we might improve this publication please email Greg Shaw (gshaw@ifa-fiv.org) or Kailyn Burke (kburke@ifa-fiv.org) You can contact us by telephone +1 416 342-1655. 
The IFA is now on Facebook and Twitter! Join our Online Community!