Новости Международной федерации по старению
Увечичить/уменьшить шрифт [ A+ ] /[ A- ]
Eight Policy Recommendations for Improving the Health and Wellness of Older Adults with HIV

Since the first known cases of the HIV/AIDS epidemic in the early 1980s, HIV has become a more manageable chronic illness through the advent of effective anti-retroviral treatments, and through the extraordinary contributions of courageous advocates, scientists, and clinicians. Currently, there are increasing numbers of older people living and ageing with HIV. Research estimates predict that 50 percent of people with HIV in the U.S. will be aged 50 or older by 2015 and that this number will increase to 70 percent by 2020.

Older adults with HIV are often not considered within major legislation, policy initiatives and programs. Left unaddressed, generations of older adults with HIV will lack the supports they need to age in good health. Recognizing that the HIV/AIDS epidemic has disproportionately  affected visible minority communities and the LGBT community since its inception, the Diverse Elders Coalition and ACRIA (AIDS Community Research Initiative of America) offer eight policy recommendations that can dramatically improve the lives of older people with HIV.

Read more here.

Living Well Handbook

 

A pioneering approach to coping with dementia is inspiring and helping people across the globe.  Developed in Gloucestershire County, United Kingdom, the 'Living Well Handbook' (LWH) was created to help people living with dementia and their carers.  The award winning, nationally recognized handbook provides useful advice and information; discussing what to do immediately after a diagnosis of dementia right through to the step of planning future care.

This handbook centralizes essential information for people living with dementia, highlighting critical information which will be helpful for them now and in the future. Ultimately, the information within this handbook will help to ensure that those affected by dementia will get the best care possible, specific to their needs.

Download the award winning handbook which has been developed by Gloucestershire County's Clinical Commissioning Groups and several other groups, here.

Raising Awareness of Adult Vaccinations Survey 

 

Immunization is a core component of the human right to health, a standard element in any effective, preventative public health approach, and an individual, community, and governmental responsibility.  Despite these known facts, there is insufficient awareness of the impact that serious infectious diseases such as the flu, pneumonia, whooping cough, shingles, meningitis, diphtheria, and tetanus has on older people.  The deterioration of immune system capacity in later life combined with the realities of contemporary demographic change illustrate why there is a critical need for action surrounding the promotion of a life course approach to immunization.

Therefore, IFA continues to be committed to working to protect the health of older people through raising awareness of the importance of a life course approach to immunization.  Please help further this awareness by taking the  survey which will help inform the development of more effective policies and program in the future.

Make sure to visit the IFA website for the latest news on adult vaccinations.

IFA Patron Members

  

 

The IFA is on Facebook, Twitter, and LinkedIn! Join our Online Community Now !
What is Livable? Community Preferences of Older Adults 
To understand what constitutes a 'livable communit[y] for all ages,' AARP Public Policy Institute (PPI) is preparing a set of livability reports entitled 'Is This a Good Place to Live? Measuring Community Quality of Life for All Ages' and 'What is Liveable? Community Preferences of Older Adults.'
The latter, which can be accessed below, explores the meaning of livability and describes lessons learned by PPI as part of its work to measure community livability. The goal of this work is to quantify the degree to which a community has the elements that are necessary to meet individual needs regardless of a person's age, income, physical ability, ethnicity, and other factors.
Read more here.
Depth Perception: The Fusion of Art and Culture 
IFA presents an art auction with an international twist — Depth Perception: The Fusion of Art and Culture.
Auction: 19th November 2014
Artscape Youngplace, 6:00-9:00 pm
Public Exhibition: 17th-19th November 
This summer six artists from Turkey came to Toronto to work with seven artists affiliated with OCAD University. In one intense week, they produced art works that will be hosted at a free exhibition by the IFA from November 17 — 19, 2014 at Artscape Youngplace.  On November 19, IFA will host a reception and auction the paintings.
Proceeds from the auction will support the work of IFA to raise awareness about age-related macular degeneration (AMD) — the leading cause of vision loss in Canada and around the world.
Join us and bring your friends for a fantastic evening of art, education, and culture, and supporting a great cause!
Learn more on the IFA website.

A Unique and Inclusive Age-Friendly Community — Kerala, India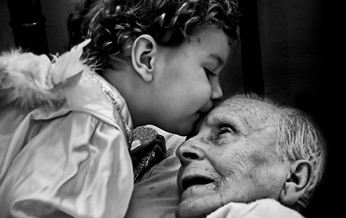 The Centre of Gerontological Studies in Thiruvananthapuram, India has sponsored the development of an inclusive age friendly Gram Panchayat — a local self-governing unit — in Kerala, India with assistance from the Kerala government and the Manikkal Gram Panchayat authorities.  The community has a population of approximately 3774 people aged 60 and over — of which 2038 are women and 1736 are men.
This project is unique because it focuses on the causes, concerns, needs and problems of the older adults in the community at both micro and macro levels, while simultaneously addressing a variety of issues encountered by other age groups which are directly connected to the wellbeing of older adults in the same community.
This project is in its initial stages and it is working with the full cooperation and support of the Government of Kerala and the Manikkal Panchayat administration.
Read more here.
Fifth Session of United Nations Open-ended Working Group on Ageing 
(30 July — 1 August, 2014)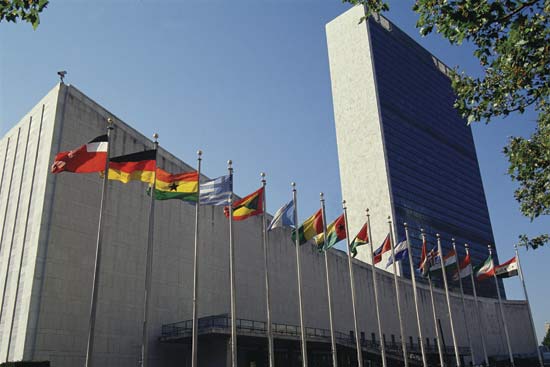 The fifth session of the United Nations Open-ended Working Group on Ageing (OEWG) is taking place from July 30 — August 1 at the UN headquarters in New York. This meeting will bring together Member States, Civil Society Organizations, and National Human Rights Institutions from across the world to consider proposals for an international legal instrument to promote and protect the rights and dignity of older persons.
The IFA will be present at the session and will be making an intervention on behalf of the Global Alliance for the Rights of Older People. The official statement can be read online here.
The events can be live streamed on the UN website here. Additionally, there will be a global conversation about the meeting happening on twitter. Make sure to follow and contribute to the discussions using the hashtag #OEWG5.
South African Care Forum Festival — 'Celebrating the Richness of Ageing'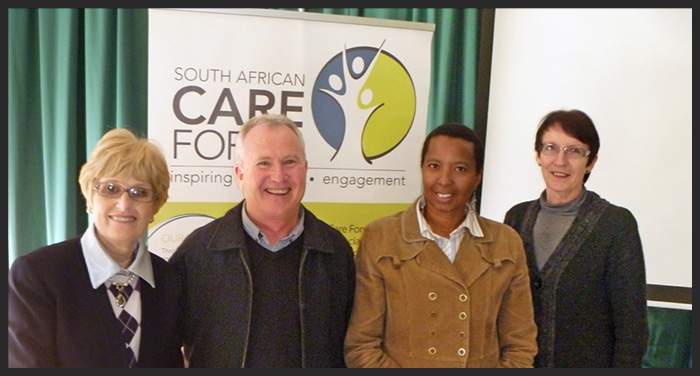 Don't forget to register for the South African Care Festival today to connect with experts across the world and learn about pressing, global issues pertaining to care.  Taking place from 7-10 October, 2014, this is to be the first of a biennial festival that will celebrate the richness of ageing.  The festival is hosting an academic programme of plenaries and master classes by key international and national players in the field of aged care.
Access the festival's programme here or visit the conference website.
Making Our Health Care Systems Fit for an Ageing Population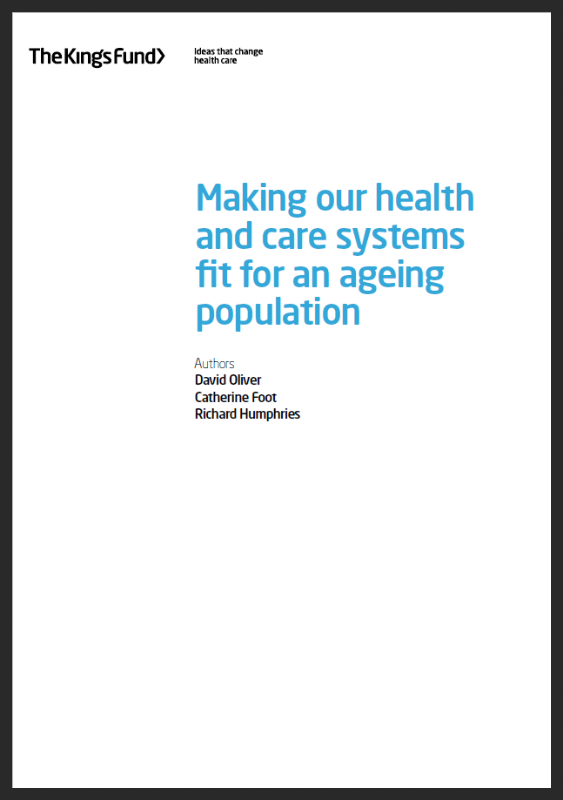 This paper, published by The King's Fund, an independent charity working to improve health care in England, is designed to act as a high-level resource and reference guide for local service providers who want to improve care for older people. The paper begins by outlining nine components of care and highlights how services for older people can only be improved though careful consideration of each component; given that many older adults use multiple services, the quality, capacity, and responsiveness of any one component will affect others.
By concentrating on components of care rather than over-specifying where care should be provided or who should provide it, the paper aims to focus on older people and their needs rather than service structures.
Read more here.
BBC News UK — Older Workers are 'Untapped Resource'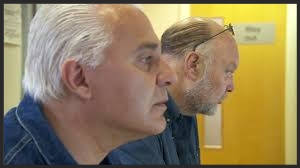 In early June, BBC News in the United Kingdom (UK) featured a segment in which they discussed how the UK, like many other countries around the world, are transitioning into a period where opportunities to retire early with a substantial pension are a relic of the past. The segment discussed the phenomenon of people working into later life and specifically mentioned the fact that retaining experienced and productive workers could potentially be beneficial for individuals, businesses, and the economy as a whole.
Watch the video here.
A Guide to Balancing Work and Caregiving Obligations: Collaborative Approaches for a Supportive and Well-Performing Workplace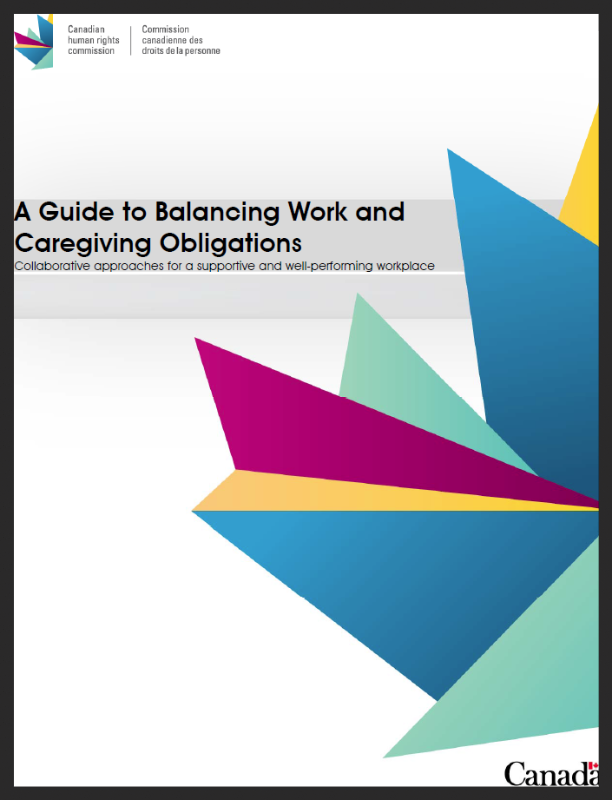 The Canadian Human Rights Commission has published a new guide providing tips and solutions to help address the multiple challenges faced by working caregivers. The solutions are in harmony with the Canadian Human Rights Law which protects family caregivers from discrimination based on their caregiving role.  Therefore when an employee must care for a family member, employers have a legal obligation to accommodate that employee. This is best achieved through flexible work arrangements that enable the employee to care for a family member and continue to do their work.
To be accommodated, employees must show that they have exhausted other reasonable alternatives for care and demonstrate that there is an obligation to provide care to a member of their family — a personal choice is not enough.  This guide outlines the rights and responsibilities of the employee, the employer, and the unions / employee representatives.
Learn more here.
Reducing the Challenges of Alzheimer's Through Chess Project — Ramnagar, Hyderabad
The Super Talent Chess Academy in Ramnagar is known for organizing chess tournaments and providing chess coaching in Hyderabad, India. Recently, the Academy was approached by the Senior Citizen Forum to hold regular chess tournaments and training for older adults, with the stated goal of reducing the prevalence and healthcare costs of Alzheimer's disease in the region.
Research in the field of brain degeneration has demonstrated that participation in games that require a certain amount of mental effort to play can lead to positive effects such as improved cognitive and communication skills.
Read more about the benefits of chess here.