Международная федерация по старению — Бюллетень
Увечичить/уменьшить шрифт [ A+ ] /[ A- ]
Doha Call to Action

Empowering Families: A Pathway to Development

Empowering Families: A Pathway to Development was a fitting theme of the international conference convened to celebrate the twentieth anniversary of the International Year of the Family.  Leadership, commitment and innovation were exemplified by the Doha International Family Institute (DIFI), member of Qatar Foundation for Education, Science and Community Development, in the development of a conference program which demanded attention to the subtle nuances of family and empowerment.

Leaders in civil society, academia, policy makers and expert individuals collectively reaffirmed the importance of the family as a fundamental agent for sustainable, social, economic and cultural development.

Conference delegates including the Secretary General, International Federation on Ageing called on governments to empower and enable families to contribute to development through calling for the implementation of ten measurable actions. These include: development ofcomprehensive and coherent policies, integrating a cross-sectoral approach to support family stability, and establishing/strengtheningnational mechanisms to develop family oriented policies and programmes as well as allocating adequate human and financial resources to implement, monitor and evaluate them.

Please read and disseminate this important Doha Call to Action.

The Digital Privacy Act: Protecting Seniors Against Financial Abuse

The Digital Privacy Act, introduced in Parliament on April 8th will help to protect seniors from fraud and financial abuse, announced the Honourable Alice Wong, Minister of State (Seniors). The Act amends the Personal Information Protection and Electronic Documents Act, and will allow banks to immediately notify officials or a client's next of kin if they suspect that an older person is victim of financial abuse.

Officials at Industry Canada, with the support of Employment and Social Development Canada, will work together with the Privacy Commissioner of Canada to provide guidance to banks and other affected organizations about factors to be considered in using their discretion in this area and related best practices.

10th Session of the Open Working Group on Sustainable Development Goals

On April 2

nd

, 2014, the Open Working Group on Sustainable Development Goals (OWG) gathered in clusters to discuss eight topics related to sustainable development, such as 'Sustainable Cities and Human Settlements', 'Gender Equality and Women's Empowerment', and 'Health and Population Dynamics'.

The OWG was established in 2013 to address all dimensions of sustainable development and be coherent with and integrated into the UN development agenda beyond 2015.

For more information, read the detailed conclusions of the session here or watch the UN webcasts here.

IFA Patron Members

  

 

The IFA is onFacebook, Twitter, and LinkedIn! Join our Online Community Now !
Registered Nurses' Association — Clinical Best Practices Guidelines for Care Transitions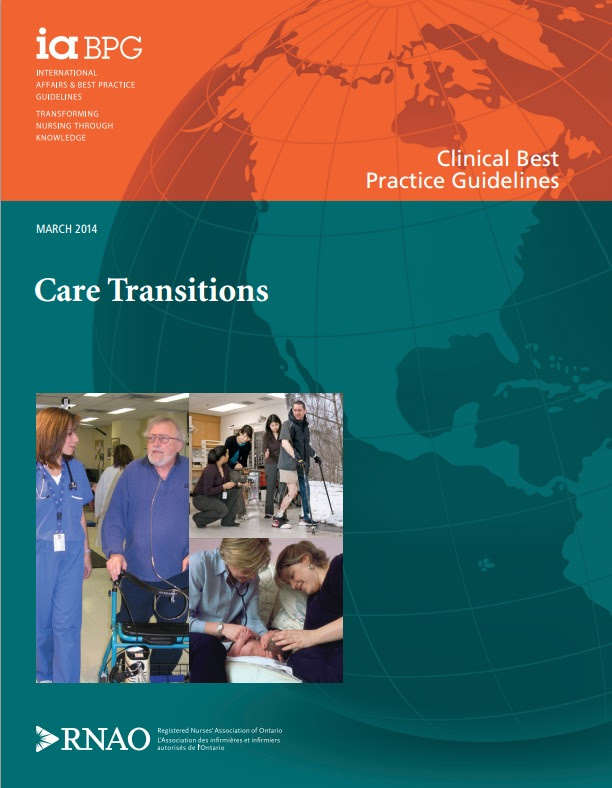 In March 2014, the Ontario Registered Nurses' Association released a nursing best practice guideline that provides recommendations for nurses and other members of the interprofessional team who assess and manage clients undergoing a care transition. The guideline provides resources for evidence-based nursing practice and may be used as a tool or template to enhance decision making for individualized care.
Nurses, other health-care professionals and administrators who lead and facilitate practice changes may find this document valuable for developing policies, procedures, protocols, educational programs and assessments, interventions and documentation tools.
Read the full document 
here
.
IFA 12th Global Conference on Ageing
«Health, Security and Community»
10-13 June 2014  —  Hyderabad, India
Even though the conference secretariat is no longer accepting abstract submissions, interested parties can still participate in the conference by registering to attend. Through registering for the conference, you will have the unique opportunity to attend the high-level plenary sessions, hear captivating keynote speeches, attend interactive concurrent sessions, expand your networks, and more. Special registration rates are now available. Click here to learn more and register today!
The conference secretariat has now received the appropriate letters of permission from the Indian Government, which delegates will need to print and present to their respective consulates in order to complete their Conference VISA applications.
The letters from the Ministry of Home Affairs and the Ministry of External Affairs can both be downloaded here: http://ifa2014.in/visa_guidelines.php. If you require any other documentation to complete your VISA application, please contact Mr. Hershal Pandya at hpandya@ifa-fiv.org.
Senior Government Officials Meeting
The 
Senior Government Officials Meeting
 (SOM) will take place on June 10th, 2014, and will focus on connecting formal and informal care. 
If you are a Senior Government Official and would like to attend the meeting please register today by contacting Ms. Kailyn Burke at kburke@ifa-fiv.org
.
A 10 minute 
survey 
has been developed to allow you to share your experience and expertise on informal caregiving. The survey forms a strong basis to develop a program for the SOM to ensure it is meaningful and productive for all delegates. Join the 153
survey participants from around the world and share your experience and knowledge of informal caregiving! To take the survey, please visit:
Join the Global Alliance for the Rights of Older People (GAROP) Today!
Established in 2011, the Global Alliance for the Rights of Older People was born out of the need to strengthen the rights and voice of older people globally. GAROP is currently expanding its membership to incorporate organizations from across the world.
Learn about the benefits of becoming a member here. If your organization wishes to join GAROP, please click here and input your details.
Additionally, please help expand the GAROP membership and protect the rights of older people by inviting other organizations to join GAROP.  You may do so by adapting and disseminating the official letter of invitation.
Cyber-Seniors Announces World Premiere and North American Theatrical Tour
The Cyber-Seniors Documentary is announcing its World Premiere Screenings in Los Angeles, New York and Toronto.
This humorous and heartwarming documentary describes the extraordinary journey of a group of older people as they discover the world of the Internet through the guidance of teenage mentors. It provides insight into the wonderful things that can happen when generation gaps are bridged, proving you are never too old to get 'connected'.
Learn more here.
IFA Webinars
As part of Grantmakers in Aging's «Conversations with GIA» webinar series, the IFA organized two webinars: 'Longevity is Power… Economic Power', about age-friendly businesses, and 'The Political Environment of Age-Friendliness', about political buy-in for age-friendly projects.
Did you miss the webinars? You can now access the recordings on the GIA website here.
Family Caregivers Providing Complex Chronic Care to Their Spouses — AARP Report
Family caregiving today is generally considered to be an issue affecting predominantly adult children and their parents. Nonetheless, this understanding is missing a significant group of caregivers — spouses, whose caregiving role is often overlooked.
According to a study conducted by the AARP Public Policy Institute and the United Hospital Fund, spousal caregivers represent 1 in 5 family caregivers, and are particularly vulnerable because they are older, have lower educational levels and less income, and are less likely to be employed than non-spousal caregivers. They are more likely to provide assistance with medical and nursing tasks such as medication management and wound care.
Despite this, spousal caregivers are less likely to receive support from family and friends and are far less likely to have home visits from health care professionals and aides. Efforts to reduce isolation and stress, as well as targeted training and support, are needed to protect the health and well-being of both partners.
Read the full report here.
'Protecting Our Parents' — A Documentary Series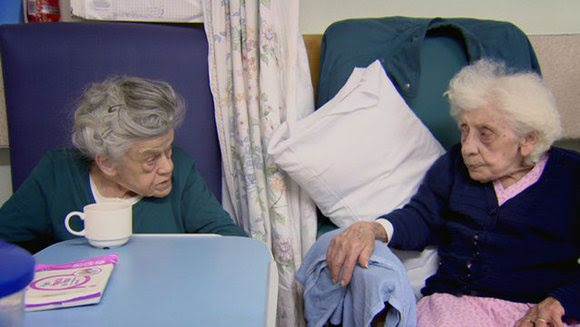 The BBC documentary series 'Protecting Our Parents' follows the lives of several older people over the course of a year in Birmingham, UK. The series describes the challenges that can be experienced by families, healthcare professionals, and older people themselves.
This documentary shows the difficulties that healthcare professionals face when balancing older people's safety and independence, and provides an unprecedented overview of the National Health Service functioning regarding the care for older people.
Watch episodes and clips here.
Global Ageing Issues & Action — Volume 9.1
We are very pleased to announce the publication of the latest issue of IFA's Journal, Global Ageing Issues & Actions!
This issue is dedicated to the International Istanbul Initiative on Ageing organized by the IFA and TURYAK Seniors Council in October 2013, along with featured IFA articles.
The Journal is available here to all IFA members. If you are not a member, but still wish to read our journal, please visit the IFA Bookstore to purchase an online copy.
Closing Note
Dear Readers,
If you are interested in submitting an article for a future edition of the IFA eNews or wish to make comments or recommendations on how we might improve this publication please email Greg Shaw (gshaw@ifa-fiv.org) or Juliette Davodeau (jdavodeau@ifa-fiv.org) You can contact us by telephone +1 416 342-1655.
The IFA is now on Facebook, Twitter, and LinkedIn! Join our Online Community!