Investing In Vision and News from International Federation on Ageing
Увечичить/уменьшить шрифт [ A+ ] /[ A- ]
Investing in Vision, Pricewaterhouse Coopers Report

February 2013: PricewaterhouseCoopers (PwC) has released the fourth, and final, report in the series commissioned by The Fred Hollows Foundation to calculate the costs and benefits of achieving the VISION 2020 goal of eliminating avoidable blindness by the year 2020.

Drawing on previous work that estimated the global cost of eliminating avoidable blindness (The Price of Sight), as well as the global economic benefits (The Value of Sight), the Investing in Vision report provides compelling evidence of the cost-effectiveness of additional investments designed to strengthen eye health systems in developing countries. Click

here

for related reports.

«The IFA recognizes the value of this PWC report, as vision loss among older people is increasing globally and for conditions such as aged macular degeneration, early detection and treatment can greatly improve the quality of life for this growing cohort» said Dr Jane Barratt, IFA Secretary General.

 

Global Ageing 2013: Driving Economic Growth

    

On March 26th, HelpAge USA and Pfizer. Inc. brought together 40 experts from across disciplines and around the world to discuss the promise that better health, engaged communities, technology and research hold for global ageing, economic growth and development.

Global Ageing 2013 was an important step toward creating sustainable leadership through multidisciplinary conversations and a «cross-pollination» of ideas. Discussions were mostly based on new ways of thinking about advancing policy dialogues and decisions, and introduced a new audience to a wide range of issues faced by older people in the developing world.

Among those discussions, several themes for the day emerged: society needs to reinvent what getting older means and should improve research and data for population ageing in order to create better and more efficient policies. Moreover, quantifying the qualitative experiences and contribution of older people is critical as well as encouraging partnerships between the private and public sector.  

Read more here.

IFA Patron Members  

   

 

The IFA is on Facebook and Twitter! Join our Online Community Now !

 
The MetLife Study of Generation X: the MTV Generation Moves into Mid-Life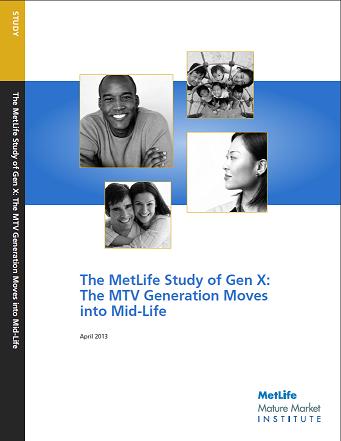 The «MTV Generation» grows up. The New MetLife Mature Market Institute conducted a survey in April 2013, revealing the characteristics of Generation X (those born between 1965 and 1976) following the Baby Boomer generation in the United States. The report examines their current work and retirement plans, finances and housing, family life as well as their view about their health, ageing and generational identity.

The study shows 70% of Generation Xers have a spouse or partner, have an average of 2.5 children and 82% of them live in their own home; 43% remained in the same type of career over their professional life and 75% are working full or part time.

The latest «middle age» group in the United States is now running between 36 to 47 years old and tend to take care of both their children and their parents: 2 in 10 regularly provide care for the ageing parents.

About their financial situation, 29% earn more than $100,000 per year and only half of them are behind on their retirement savings. They would like to retire at the age of 62 but think that working until the age of 67 would be necessary as most of them are not confident with Social Security to provide them benefits.

Generation Xers are smaller in number than the Baby Boomer generation but «never underestimate a generation», says the report.

Read more here to read the full report.
Online Consultations — VALUE AGEING WP5 (Scenario Exercise) — Open!
The VALUE AGEING project (Incorporating European Fundamental Values into ICT for Ageing: A vital political, ethical, technological, and industrial challenge) is currently closing its fact-finding period, investigating various aspects of ICT for ageing.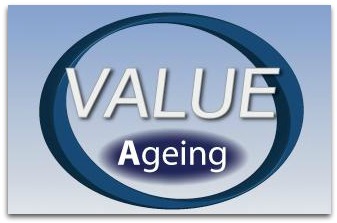 In order to gather extended feedback and consolidate scientific findings, a summary version of research reports will be made available online for public consultation. The Summary report of Work Package 5: Scenario Exercise, «Lessons from a Scenario Exercise in ICT for Ageing,»is open to extended online consultation from May 1, 2013 through May 31, 2013.
The open consultation can be accessed following this link:http://www.valueageing.eu/consultation/ and clicking WP5Consultation.    
Your participation is very valuable! Please provide your feedback by reviewing the results presented in the report and completing the brief online survey. 

New Brain Health Program for Seniors and their Families
According to Brain Canada, 50 per cent of all Canadians — 15 million people — have experienced the impact of a brain disorder in their family.  Other research estimates that by the time Baby Boomers reach 65, more than half are concerned about memory loss. Facts like these explain why brain health is 'in' nowadays.
Wayne and Andrea Nathanson, co-founders of Qualicare and creators of the Brain Workout+ program.
Andrea Nathanson, a Registered Nurse and co-founder of Qualicare Canada, has always encouraged their nurse managers and caregivers to engage their clients in brain stimulation activities but never felt that a standardized program for improving brain health was worth the investment for their clients. Until she cared for a client who was undergoing ECT (Electroconvulsive therapy), and developed her own program of post ECT 'reawakening' which she created from care plans for her clients experiencing brain function deficiencies.   
Recently, Andrea and her company Qualicare, launched a new brain health program, Brain Workout+ to help older people suffering from Alzheimer's and dementia, baby boomers wanting to sharpen brain power and delay cognitive decline, and people dealing with mental illness, depression, anxiety, or learning disorders. This program is preventive and aims to reduce the risk of cognitive decline while Alzheimer's disease and dementia are increasing as people age.
Qualicare is also offering an eBook to seniors and their families called Brain Health Guidelines which is available free of charge. The Guidebook contains a wealth of background information and tips about brain health. They also have a sample of the Brain Workout program online which includes neuro-aerobic exercises.
Learn simple steps to prevent brain damages here.
Information for Seniors in Canada- New Website
To reduce the difficulty that many people have getting relevant seniors-related information from different levels of government, the Ministry of State for Seniors of the Canadian government, under the Honorable Alice Wong, Minister of State, redeveloped their website, focusing on a new section devoted to «Information for Seniors». As the information can be complex and confusing across regions, this tool was created to facilitate the understanding of the readers.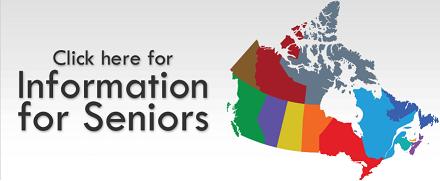 The basic idea is that users can select their province from an interactive map, and will then be taken to a simple page which will list federal, provincial and municipal information for seniors, organized according to their province.
Go to www.seniors.gc.ca or www.aines.gc.ca and learn more about what your province is doing for its older citizens.
International Istanbul Initiative on Ageing 2013
Creating a Livable Community: Engaging all Generations and Improving Quality of Life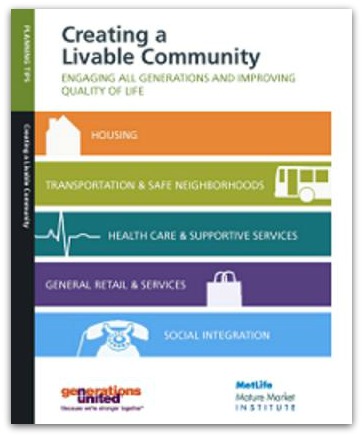 The MetLife Mature Market Institute and the organization «Generations United» recently released the report: «Creating a Livable Community: Engaging All Generations and Improving Quality of Life», to provide guidance to town, cities and states across the United States to create a livable and positive environment  for all generations.  
According to «Livable Communities Indicators for Sustainable Aging in Place», a livable community «refers to ways in which the physical, social and economic infrastructure promotes or hinders the ability of older adults to age in place«. 
The publication indicates specific solutions for inter-generational living in the area of housing, transportation, safety, health care, support services, retail services, and social integration. In a livable community, policies and practices increase cooperation and interaction among the age groups, giving an opportunity for residents of all age to share their expertise and resources; services that allow individual to survive and thrive are also part of a livable community.
The reports emphasizes the critical need to consider this perspective today, as generations will have to rely on each other more and more within families and communities, due to the increase of people delaying retirement.
Learn more about the advice and policy suggestions here to make your city more livable.
Implementing Agency: People's Cultural Centre- India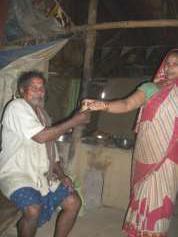 The People's Cultural Centre, with the help of HelpAge India, is proud to announce their successful integrated program for disadvantaged and marginalized older people. The program began in 2011 and serves clients in eight villages in the Balianta Block of the Khurdha District of India. The program has formed ten Elder Self Help Groups (ESHG) in the region and supports them with various income generating activities. This program also offers numerous supports including material supports, pilgrimage for the old, community mobilization, health checkups, ophthalmological support services and advocacy initiatives to help the destitute in the community.
Chandramani is one of the program's success stories. Chandramani struggled to find employment for decades when he moved from his native home in the Dhenkanala District in Odisha because of his age. After joining the Maa Kalikai Elder Self Help Group he was able to receive emotional and physical support and earn an income. Chandramani has even been able to travel back to his home district for the first time since 1992. Chandramani is now looking forward to acquiring a loan from the group to begin agricultural activities.
Download the full article
here
for more success stories.

Answers and General Comments
Thank you to everyone who responded to the IFA survey on E-News and Social Media! It was really useful for us as many of you provided input. Your feedback is essential to improve IFA's communication and we really appreciated your contribution to this survey.
Answers and Comments about the E-Newsletter 
The IFA E-Newsletter is a good tool for us to raise awareness about ageing issues around the world, share the best policies and practices and promote IFA activities. A high number of responders think the current length of the newsletter is appropriate (70%) and could be even shorter to avoid inundating readers with information. We will try to respect the current length as much as possible in writing brief summaries to keep it short.
Moreover, we asked you about the relevancy of our E-newsletter, which is a critical point for us as we are always conscious to make it as relevant as possible in terms of its content. Thank you for your positive feedback and your comments! We will try to cover more regions of the world, and we won't forget developing countries which will be particularly affected by ageing in the next years, and could also implement good local initiatives to address ageing issues. We also had a few comments concerning the European region, requesting more European initiatives in our newsletter. We will keep that in mind for the future, as we know this region is particularly involved in that field.   
Answers and Comments about Social Media 
Even if our results show that many people are aware of IFA's Twitter and Facebook accounts, a high number of respondents (around 60%) declared they were not interested. Note that you have access to our Facebook page and our Twitter account, and can read our tweets and Facebook posts even if you don't have an account.
Moreover, the information provided in the E-Newsletter is not necessarily the same as on Social Media. For those who use Facebook and/or Twitter, they generally find the content satisfying, even if we have been warned not to post too much information. Finally, we recently started to write posts on Social Media in other languages than English, mostly in French and in Spanish, and sometimes in German.
General Comments  
For both E-News and Social Media, it seems that the «ageing issues» topic is the most interesting one for the most of our readers. You also suggested to us many great areas of potential subjects to develop, and among them: success stories of older people, latest research, local initiatives, daily life of older people, forthcoming conferences, new technologies… 
Do not Hesitate to Share! 
We really welcome you to share any article, event, report, or research in the field of ageing to contribute to the E-Newsletter and Social Media activities! Do not hesitate to send your information to Kailyn Burke at kburke@ifa-fiv.org.
Urban E-health Project in Rio de Janeiro: First Findings Announced
Urban E-health just announced the findings of their major Urban E-health Project, which is part of a Task Force looking at the potential impact of e-health technology in the world's poorest urban areas. The findings mark the end of an 18-month long pilot project that they ran in Santa Marta, an underserved community in Rio de Janeiro.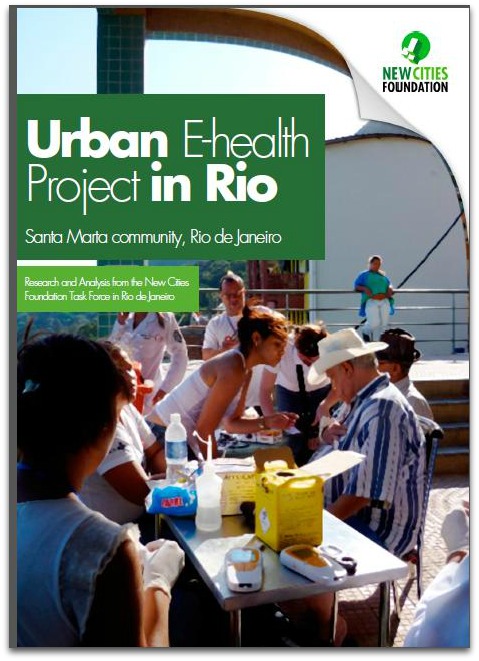 The study reveals that integration of e-health technology into the healthcare system of underserved urban areas, such as Santa Marta, can lead to:
·  Major economic savings for the health system as a whole
·  Increased efficiency for healthcare workers
·  Better access to vital healthcare for patients who need it most
· Increased satisfaction among patients and health professionals
This pioneering project ran alongside the Municipality of Rio, and GE, one of their Founding Members. The State University of Rio de Janeiro collected the data and conducted the analysis for the study, and received further support from Cisco, also a Founding Member.
This project is part of Urban E-health's overall mission to create innovative solutions to the most pressing urban challenges — solutions that can be scaled and replicated in cities worldwide.
Read the full report for more information here.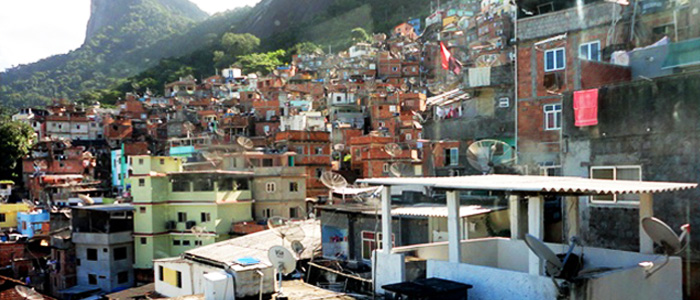 If You Remain Invisible, You Will Disappear-Weinberg Center
Older adults arguably encounter more agencies, bureaucracies and systems than any other demographic: hospitals, geriatric care management agencies, home health services, public benefits agencies, social service organizations, senior centers, and religious communities. Most adults interact with some or all of these entities on a regular basis. Yet, victims of elder abuse hide in plain sight, going unidentified and unaided by the vast network of support systems that surround them. The longer these individuals and their stories remain invisible, the more likely they are to disappear, swallowed up by the isolation and physical and cognitive decline that are the inevitable results of abuse.
One compounding facet of the complex problem of elder abuse is the difficulty of finding appropriate emergency shelter for acute victims, many of whom have complex and expensive medical, psychiatric, therapeutic and legal needs. In 2005, the Weinberg Center for Elder Abuse Prevention was created, pioneering a new model to address this growing problem: a regional elder abuse shelter, housed within a long term care facility, providing 24-hour holistic coordinated care for all of its residents. Since its inception, the Weinberg Center has provided 35,000 days of emergency shelter.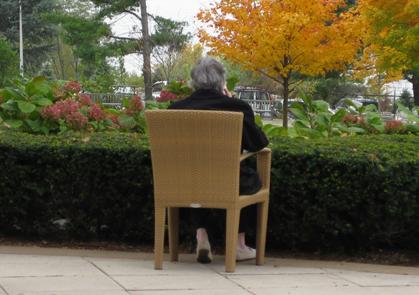 The Weinberg Center is a virtual shelter housed at the Hebrew Home at Riverdale, so shelter residents benefit from the Home's medical, psychological and social infrastructure, as well as its 24-hour security. Additionally, other elements of the long-term care facility's pre-existing structure help to maximize the shelter's capacity. These include: a facility that is operational 24/7, a staff that has received mandatory elder abuse recognition training, and a broad infrastructure that ensures low variable costs and the perpetual ability to house additional clients. Long-term care facilities also reap substantial benefits from reciprocal relationships with the shelters they house, such as increased positive public relations and media attention and access to new fundraising arenas and opportunities. 
Besides direct assistance to elder abuse victims via the shelter, the Weinberg Center conducts community outreach and trainings on how to properly identify and respond to elder abuse. If community members, particularly those who have regular structured contact with older adults, such as doctors, policemen, bank employees and even doormen, were educated on the signs, symptoms and appropriate response to suspected elder abuse, elder abuse statistics might begin to change for the better. The Weinberg Center crafts individually tailored presentations for groups like these, in addition to creating and distributing informational articles and other materials.
The Weinberg Center's shelter model is highly adaptable to individual community needs and resources, and has been replicated throughout the United States. In response to the proliferation of this model, the Weinberg Center has spearheaded the creation of the Shelter Partners: Regional. National. Global. (SPRiNG) Alliance. The SPRiNG Alliance's mission is to propel the elder abuse shelter movement forward via a network of individual shelters with close working relationships, shared expertise and technical assistance, common standards of excellence and a vibrant community of support. More information about the SPRiNG Alliance's goals and activities can be found on the Alliance website.The ultimate vision of the shelter movement is a world in which older adults are seen and recognized by systems and communities as deserving of dignity, safety and fulfillment.
Ms. Kailyn Burke: New IFA Project Officer 
My name is Kailyn Burke and I am excited to intern at the IFA as a project officer for four months as part of the Not-For-Profit Management program at Western University. I will be responsible for the eNews when Marie returns to France in June.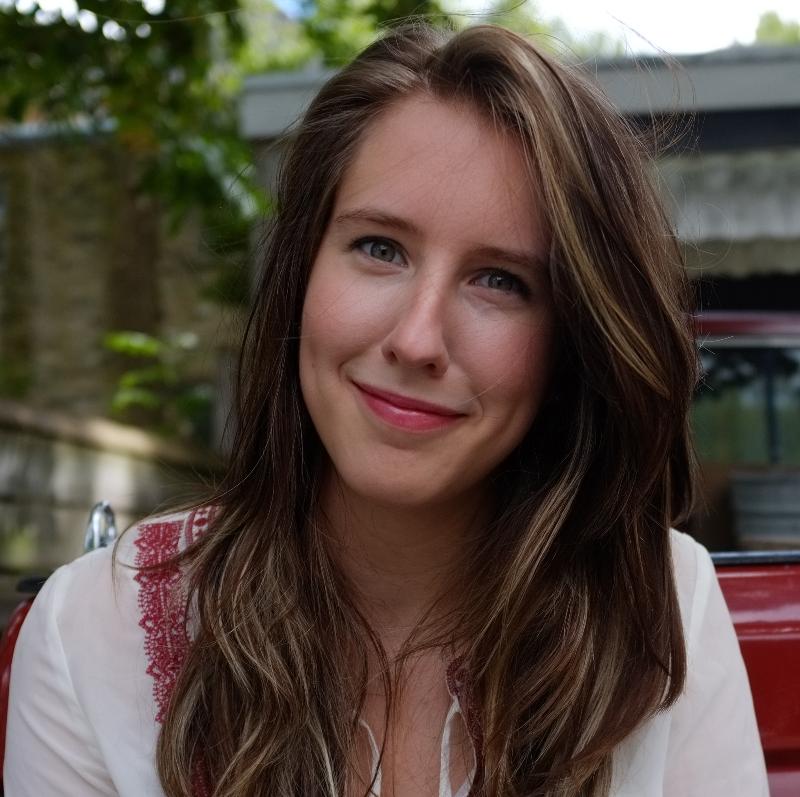 I completed my undergraduate degree at King's University College in London, Ontario in political science and philosophy in 2011. In 2012, I enrolled in the Not-For-Profit Management program to enable me to move into the sector with the skills and knowledge to be successful. The program has given me experience in numerous fields including marketing, public relations, board governance, and public policy.
I recently moved to Toronto to join the IFA from rural Ontario and have enjoyed getting to know the city. As a burgeoning art enthusiast I am so pleased living in Toronto gives me the opportunity and access to explore the art world. The Royal Ontario Museum and the Art Gallery of Ontario are my favourite places in the city and I look forward to discovering more.
I would like to take this time to thank everyone at the IFA for welcoming me and for giving me the opportunity to refine my existing skills and learn some new ones!
Closing Note
Dear Readers,
If you are interested in submitting an article for a future edition of the IFA eNews or wish to make comments or recommendations on how we might improve this publication please email Greg Shaw (gshaw@ifa-fiv.org) or Kailyn Burke (kburke@ifa-fiv.org) You can contact us by telephone +1 416 342-1655. 
The IFA is now on Facebook and Twitter! Join our Online Community!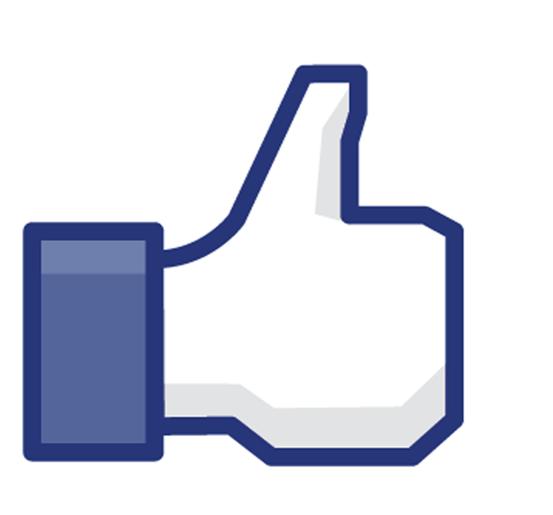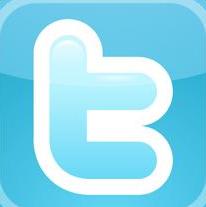 International Federation on Ageing | 351 Christie Street | Toronto | Ontario | M6G 3C3 | Canada