Увечичить/уменьшить шрифт [ A+ ] /[ A- ]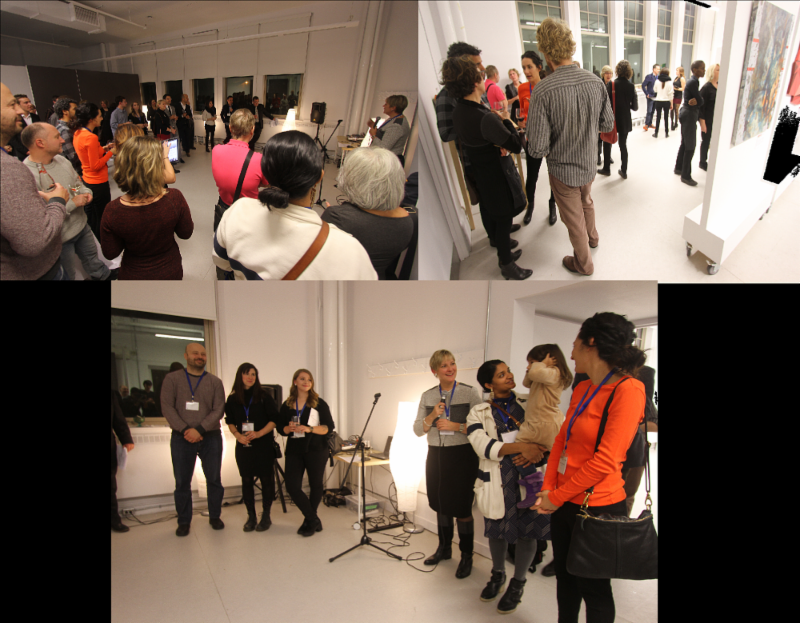 Depth Perception: Fusion of Art and Culture 
Under the leadership and vision of IFA Director, Mr. Mete Bora, SummArt in partnership with the International Federation on Ageing and OCAD University brought together this fundraiser, Depth Perception: Fusion of Art and Culture to raise awareness and support for IFA's work in age-related macular degeneration — the leading cause of vision loss in Canada and around the world.
From November 17 — 19, the IFA held a free exhibition of all the artwork at Artscape, Youngplace followed by an exclusive art auction on the evening of 19 November where a majority of the artwork was auctioned off.
The auction was a great success and thank you to all those who supported the event. Five pieces of artwork remain available for on-line purchase. Also, if you are sending out Christmas cards to family members, each piece of artwork is available for purchase as a greeting card,  individually and in bundles of 13 cards; 1 for $5 and all 13 for $50.
Check out these great works of art and continue to support the work of IFA to raise awareness about age-related macular degeneration.
_________________________________________________________
The IFA would like to thank our sponsors — Empire Life, HomeInstead Senior Care, Essential Conversations Project, and Revera — for their tremendous support, and Ms. Shelley Potter, Professor Vladimir Spicanovic, and Nicole Waldston for their hard work in making this event happen.  
We Were Older Then, We Are Younger Now, By Dr. John Beard
When is someone old?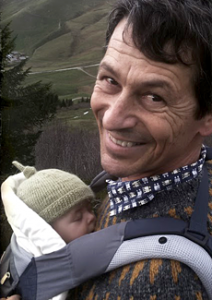 Dr. John Beard, Director of Ageing and Life Course, World Health Organization 
A commentary written by John Beard discusses the importance of reinventing our current health systems in ways that are both sustainable and can better meet the needs of those with multiple morbidities.
«Research suggests that while population ageing will certainly lead to an increase in expenditure in health care, the introduction of new technologies and treatments is likely to have a much bigger impact, as is the natural tendency for countries and individuals to spend more on health as they get richer.  There are also many inefficiencies in most health systems that have an enormous influence on costs.»
Dr. Beard suggests a holistic approach such as using comprehensive health assessments as well as an interdisciplinary team of providers spanning the full range of services an older person may require, which would be both better for older persons and for the economic costs of the health system.
To read the full article, see the WHO Media Centre Commentaries. 
DR Barometer Survey 
The International Diabetes Federation (IDF), the International Federation on Ageing(IFA), and the International Agency for the Prevention of Blindness (IAPB), working in collaboration with The New York Academy of Medicine (NYAM), have launched a new project, the first kind in the world, to gather information on awareness, policy, health care, and other services for people with diabetes, diabetic retinopathy, and diabetic macular edema across 42 countries.
The IFA is seeking your valued support and insights in acting as respondents in the completion of a provider or a patient survey for the following countries: Canada, United Kingdom, Ireland, Uganda, Germany, and Australia. It would also be greatly appreciated if the enclosed survey link could be shared with relevant colleagues, organizations and people with diabetes.
Patient survey: https://nyam.qualtrics.com/SE/?SID=SV_3CTWkyeZAdYXhGd
Provider survey: https://nyam.qualtrics.com/SE/?SID=SV_ePZhgyikrGabTaR
Click
here
to learn more about the Diabetic Retinopathy Barometer Project and the impact that your participation will have.
Bayer Pharma AG has funded and facilitated this research, acted as an advisor to the participating organizations and will assist in the dissemination of the research findings. Bayer Pharma AG has no involvement in collection or analysis of data relating to this research.
Social Innovation Solutions and Technology for Active and Healthy Ageing, NGO Committee on Ageing
To mark the 2014 International Day of Older Persons the Vienna NGO Committee on Ageing organized a special event on the topic: Social Innovation Solutions and Technology for Active and Healthy Ageing.
The Vienna NGO Committee on Ageing Members were unanimous in their conviction that better understanding of new technologies as well as having a voice in the development of products and services is of utmost importance to reach full integration of older people into society.
A set of
Recommendations
were formulated by the Members of the Vienna NGO Committee on Ageing and agreed upon following the debate concerning the production and usability of new technologies.
IFA Patron Members
The IFA is on Facebook, Twitter, and LinkedIn! Join our Online Community Now !
Seeing the Future through the Power of Global Advocacy, By Dana Bandola, IFA Project Officer
«Action in Global Advocacy mobilizes effective advocacy campaigns toward the goal of addressing preventable vision impairment and blindness across ageing and vision organizations.  Since connecting agents such as AGA do not exist, there is a lack of communication and collaboration between these sectors.»
Ms. Dana Bandola, Project Officer at the IFA discusses in this article entitled, «Seeing the Future Through the Power of Global Advocacy» the importance of building platforms to strengthen organizational capacity and stimulate national and regional advocacy efforts ensuring that this pertinent health issue of vision and ageing is a priority on every government's agenda.
The Inaugural Clarence Pearson Internship in Global Health and Aging 
Call for Applications
Mr. Clarence E. Pearson
The American Federation for Aging Research is welcoming applications from graduate students in the New York City area for the inaugural Clarence Pearson Internship in Global Health and Aging.
During this internship, the main project will be leading an extensive audit of existing organizational, financial, and social resources for ageing populations and age-related research around the world.  These findings will not only make important cross-disciplinary contributions to the field of age-related research, but also inform the research to be conducted by future interns.
Along with this main role, interns will have opportunities to:
Meet and interview leaders at NYC-based aging and global health organizations
Gain deeper knowledge and scientific, clinical, and social science research in age-related health concerns
Write and help publish and distribute a white paper report and help develop strategies to share findings
Present findings before leaders in NYC-based ageing and global health organizations
The deadline to send in applications for this fantastic opportunity is 
December 22, 2014 
For further information, please contact John Chaich, Communications Officer at
john@afar.org
or
212-703-9977
.
Further information about this internship can be found
here
 or go to
AFAR's website
to learn more about AFAR's mission and Clarence Pearson's vision.
An Aussie in Aged Care Abroad, By: Dr. Amee Morgans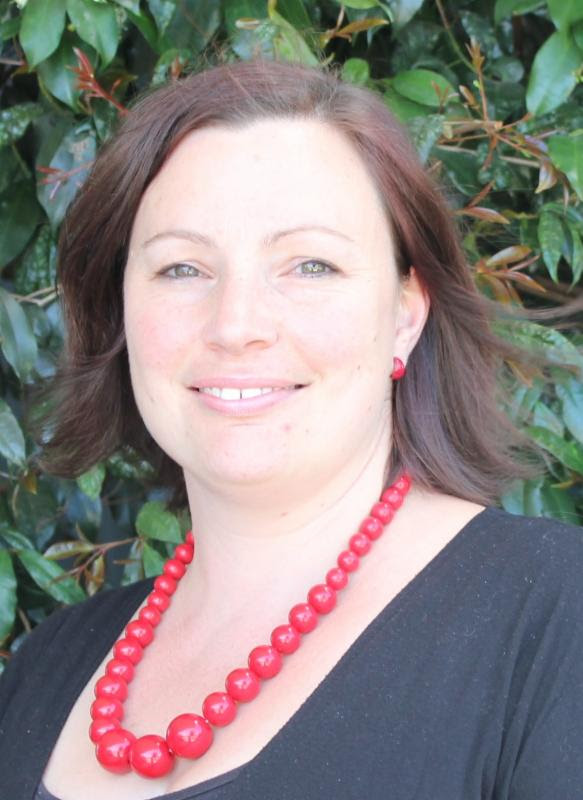 Dr. Amee Morgans, Innovation, Policy, and Research Manager
Dr. Amee Morgans attended the IFA's 12th Global Conference on Ageing in Hyderabad, India where forty-seven countries were represented.  Speakers from across the world discussed important topics, such as costs of living, housing and transport for older people, sexual health and productive ageing.
As a first time attendee of an IFA Conference, Dr. Morgans was able to obtain some insight into the importance of discussion, review and comparison of ageing advocacy goals on an international scale.  Since the conference Dr. Morgans' has had an opportunity to reflect on the question, «What are the benefits of an international conference and what does it achieve?»
Find out Dr. Morgan's answer
here.
IV. TURYAK International Congress on «Longevity»
Turkey Senior Citizens Council (Turyak), founded by one of IFA's Directors, Mr. Mete Bora, in cooperation with Ankara University Centre on Ageing Studies Implementation and Research (YASAM) is organizing the IV. TURYAK International Congress on «Longevity» to be held in Istanbul on 13-14 March, 2015.
The importance of this International Congress on Longevity is immeasurable as almost all of the developed countries will face population ageing within the next decade.  For this reason, scientific discussions, activities and research on long-term care services that facilitate active ageing have accelerated all over the world.  Ageing research plays an important part in improving the welfare of older population and quality of life in later years.
TURYAK and YASAM cordially invite
abstract submissions
that relate to one of the
12 sub-themes
 by 
31 December, 2014 
for oral and poster presentations for the IV. TURYAK International Congress on «Longevity».
Be a Santa to a Senior (BASTAS) Program
The
Be a Santa to a Senior (BASTAS) program
, sponsored by
Home Instead Senior Care offices
across the Greater Toronto Area, encourages members of the community to purchase gifts for those in need.  The program, which was launched Tuesday November 18th at
Christie Gardens
, focuses on Christmas trees appearing in a number of local retail stores, Starbucks, Shoppers Drug Mart, and retirement homes.  The trees will be decorated with paper tag ornaments, each containing the first name of an older person living in a long-term care facility and their Christmas wish — an item specifically requested by them.
«It becomes a very powerful statement, to receive a gift from someone who cares.  Seniors can be very isolated…especially in Toronto where some of the people in retirement centres or homes aren't from here. Their family may not be here.  They may be second generation.  They simply don't have people to come and visit them,» said Mark MacLean, Manager of the Home Instead Senior Care office serving Toronto West.
Key messages from the launch can be found here and read more about this program online at The Star
Here are some photos below from the BASTAS Launch!

Revera Video Series Closes Generation Gap Between Women to Combat Ageism
The latest video series in Revera Inc.'s Age is More initiative focuses on ageism as it impacts women.
Dr. Barratt, Secretary General of the IFA, says «The process of creating 10 videos for women's Wisdom Edition was just as important as the end result.  The fear of ageing amongst younger women isn't about just getting older.  It's a much more serious issue.  It's fear of losing mental capacity, physical abilities and independence.»  This is why Revera's partnership with Reel Youth, an organization of young filmmakers, is crucial to combatting ageism, she adds.
Read the full article on the Ontario Long Term Association (OLTCA) website.
Watch one of these inspirational videos below:
First National Summit on Ageing and Care of Older Persons in Nigeria, Dave Omokaro Foundation
Nigeria's first ever Summit on Ageing and Care of Older persons championed by the Dave Omokaro Foundation in collaboration with Federal Ministry of Women Affairs & Social Development, World Health organization and other Stakeholders was successfully held in Abuja, Nigeria on 21 October, 2014 at the Nicon Luxury Hotel.
The Summit with the theme «Leaving No One Behind: Promoting a Society for All» was aimed at developing a Sustainable National Framework with matrix of actionable time-bound goals and targets  to improve quality of life and standard of living of older persons and to influence their inclusion in Nigeria's Post 2015 Sustainable Development Agenda.  
Over 270 persons were in attendance to exchange and translate knowledge on diverse challenges of ageing in policy elements.  Attendees included senior citizens, government institutions leaders, representatives from indigenous and international statutory institutions leaders, representatives from indigenous and international organizations, civil society organizations and technical experts.

Outcomes of the summit include the kick starting of policy formulation processes of the Draft developed in 2008 and the formation of a lobby group-Coalition for Rights of Senior Citizens.
Urbanization and Age-Friendly Cities Meeting, NGO Committee on Ageing in New York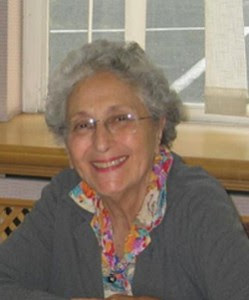 Ms. Helen Hamlin
On 6 November 2014, Helen Hamlin, IFA Main Representative at the United Nations, moderated the NGO Committee on Ageing New York meeting on Urbanization and Age-Friendly Cities.  The World Health Organization (WHO) defines an Age-Friendly City as «an inclusive and accessible urban environment that promotes active ageing.»
The IFA has been a proud supporter of the age-friendly program since its inception and is now partnering with WHO to lend its unique expertise in order to help ensure that Age Friendly World is an all-encompassing resource for all things related to age-friendliness and a useful community to connect all those across the world undertaking age-friendly initiatives.
Through its growing global reach via a large membership base and governmental network the IFA is uniquely placed to view the social and economic consequences of population ageing in the context of both its opportunities and challenges including financial protection, healthy ageing, age-friendly cities, health and social system change, labour market forces and the care continuum.
Ageing Scenario in Nepal: From Policy to Development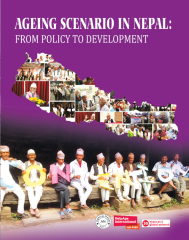 The rise in life expectancy and the decline in fertility is the common population ageing mega trend occurring globally and Nepal is no exception.  The total number of older people in Nepal has increased from 6.5% to 8.13% between 2001 and 2011 and by 2050 this number is expected to increase to 17% or about 7.8 million older people aged 60 and above.  Unfortunately, majority of older people in Nepal enter old age after a lifetime of poverty and deprivation, poor access to health care, and a diet that is usually inadequate in quality and quantity.
It is important that these significant demographic and socioeconomic issues are recognised in the development and delivery of policies and programmes in Nepal.  This study report entitled, «Ageing Scenario in Nepal: From Policy to Development» is a review of current policies and programmes and aims to provide insights and recommendations for further improvements in meeting the existing gaps in age-inclusive development planning in Nepal.
___________________________________________________________________
This report was produced by HelpAge International and Ageing Nepal. 
The International Day of Older Persons, Janaseva Foundation

Since 1990, October 1st has been designated as the International Day of Older Persons and since 2002 the Janaseva Foundation along with many ageing focused organizations in Pune have been celebrating this day entitled, «Anand Melava.»
This year, Janaseva Foundation, Pune celebrated the International Day of Older Persons on 3 November 2014 due to state elections.  It was a day long program in which approximately 3500 older citizens participated from Pune and various parts of Maharashtra. During the inaugural function, about 10 — 15 citizens aged 80 and above and a few citizens aged 100 and above were congratulated for their remarkable work in various fields.
This year Mayor of Pune, Dy. Mayor and few elected members of the Maharashtra Legislative Assembly participated in this program. Hon'ble Shri Prakash Javadekar, Union Minister, Ministry of Environment and Forests, and Government of India were not able to attend.  In their absence they sent a video message for this function.
Find out more about Janaeva Foundation on their
website
.
Loneliness among Older Adults in Canada
Despite the issue of loneliness among older adults gaining attention with rapid population ageing, the study of loneliness can be marked as relatively recent.  On October 23 the Community Health Networking — Works! (CHNET-Works) convened a webinar on the topic based on the work of Professor Norah Keating from the University of Alberta.  According to the recent analysis, loneliness is often associated with deprived living conditions, negative changes in physical and mental health, marital status or finances and is also quite different for men vs women, and people native to Canada vs immigrants.
Loneliness varies across countries.  For example older Canadians appear to be less lonely than older people in France, Germany, Russia or Japan.  Professor Keating in the webinar highlighted the importance of a strong social network, being involved in organizations and having regular contact with relatives — all of which are powerful shields against isolation and exclusion.
According to Professor Keating loneliness is a relevant indicator of the degree of social connection in a society and most importantly neither loneliness nor social isolation are inevitable parts of normal ageing.
For more information please visit CHNET Work's
website
.
…