Бюллетень Международной федерации по старению
Увечичить/уменьшить шрифт [ A+ ] /[ A- ]
Fusion of Art and Culture: Turkey-Canada 

Under the leadership and vision of IFA Director, Mr. Mete Bora, SummArt in partnership with the International Federation on Ageing and OCAD University brought together a total of thirteen emerging artists from Turkey and Canada for a one week workshop to build bridges across generations and cultures around the world.

From June 16 to 21, each artist produced an original work of art that will be displayed and auctioned in Toronto on 18th September, 2014. Proceeds from the auction will be used by the IFA to raise awareness of age-related macular degeneration (AMD).  This project complements the efforts of each organization and highlights the importance of intercultural dialogue and cooperation.

Learn more about this exciting initiative here.

IFA Chairman, Mr. Bjarne Hastrup 

Tireless Campaigner for providing equality, autonomy and self-determination for older people receives Prestigious Awards 

 

Congratulations to the founder and CEO of DaneAge, and IFA Chairman Mr. Bjarne Hastrup who is the only person amongst Danish NGOs to be placed in the top 100 leaders and 'powerful people' reported in Berlingske Business MagazinePower Analysis 2014, published in one of Denmark's largest newspapers on Friday, June 13.

With a membership base of almost 700,000 Danes,DaneAge is one of the biggest associations inDenmark and through the national Secretariat and numerous committeesaround the municipalities,helps to put older people on the political agenda in Denmark.  He is a tireless campaigner for providing equality, autonomy and self-determination for older people».

On Monday, June 16th Mr. Bjarne Hastrup was also awarded one of the Danish royal family's most esteemed orders for civilian Danes: the Knight's Cross 1st class of the Order of Dannebrog.  Mr. Hastrup met with Denmark's Queen Margrethe II, who is also the protector for DaneAge, to accept this honour.

UN Fifth Session of the Open-ended Working Group on Ageing (OEWG)

The fifth session is scheduled to take place from 30

th

 July — 1

st

August 2014 at the United Nations Headquarters in New York. Learn more about how your organization can participate in the fifth session of the OEWG by clicking 

here

.

Please Note:

All NGOs need to register to attend.
The deadline for online pre-registration for NGOs with ECOSOC Status and previously accredited organizations is 21 July, 2014.

IFA Patron Members

  

 

The IFA is on Facebook, Twitter, and LinkedIn! Join our Online Community Now !
Raising Awareness of Adult Vaccinations Survey Launch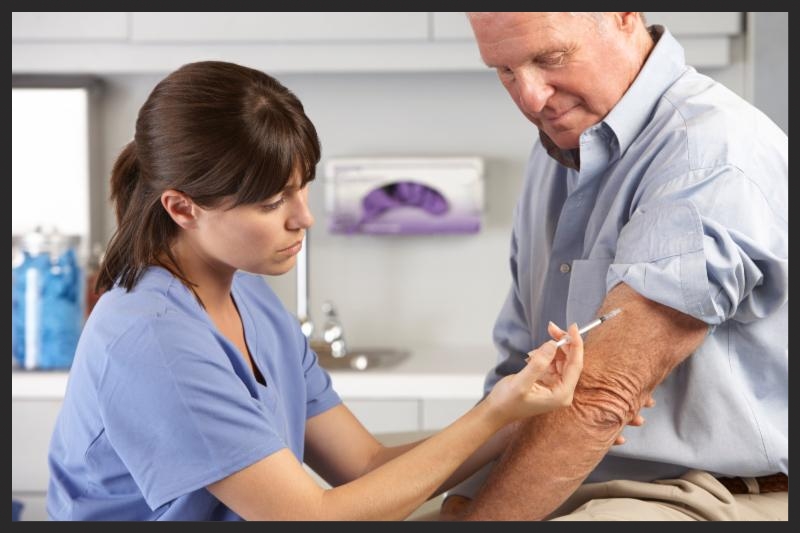 Immunization is a core component of the human right to health, a standard element in any effective, preventative public health approach, and an individual, community, and governmental responsibility.  Despite these known facts, there is insufficient awareness of the impact that serious infectious diseases such as the flu, pneumonia, whooping cough, shingles, meningitis, diphtheria, and tetanus has on older people.
At IFA's 12th Global Conference on Ageing, Professor Serhat Unal, Professor of Medicine at Hacettepe University in Turkey and Chair of the Adult Vaccinations Study Group of the European Federation of Internal Medicine, Dr. O.P Sharma, General Secretary, Geriatric Society of India, and Mr. Alex Ross, Director, WHO Kobe Center for Health Development discussed key issues and the benefits of a life course approach to vaccinations.
IFA continues to be committed to working to protect the health of older people through raising awareness of the importance of a life course approach to vaccinations.  Take the survey today to help inform better policy and program development in the future.
Make sure to visit the IFA website for the latest news on adult vaccinations.
IFA 12th Global Conference on Ageing, 11 — 13 June, 2014
The IFA 12th Global Conference on Ageing, hosted by Heritage Foundation, was held from the 11th — 13th of June, 2014. The conference brought together esteemed delegates from 49 countries across the world, reaching a wide spectrum of government officials, academics and NGOs, and individuals working in and interested in the field of ageing.
Discourse from the conference reaffirmed many facts already known about ageing and also shed new light on a number of topics, profoundly shaping the ageing conversation moving into the future. Delegates in attendance were captivated by keynote addresses delivered by Nobel Laureate Professor Mohammed Yunus, the Founder of the Grameen Bank, who shared his observations, his wise counsel and his vision, and Dr. Jack Watters, the Vice-President for External Medical Affairs, Pfizer, who highlighted the profound importance of establishing and maintaining public-private partnerships to affect social change. Both these keynote speeches, as well as all five plenary panels were recorded on video and will be available for viewing on the IFA website in the coming weeks.
Of special note was the speech delivered at the closing ceremony by Shri Thaawar Ghand Gehlot, the recently appointed Cabinet Minister of the Newly formed state of Telangana. Given the government's recent creation, the speech marked a historic occasion as it was the fist time a representative from this new State has spoken publically about issues pertaining to ageing. The entire speech can be read online here.
Learn more about the major emerging issues identified at the conference here.
Grantmakers in Aging Initiatives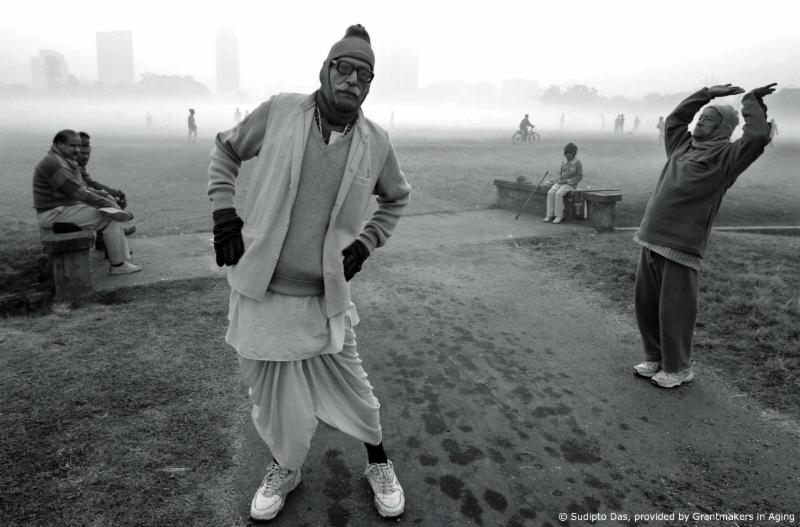 Grand Prize Photo Submitted by Sudipto Das
Grantmakers in Aging (GIA) set out to collect a wide variety of images of age-friendly moments, with their «Friendly Places, Friendly Faces» photo contest. The contest was part of GIA's age-friendly initiative, Community AGEnda, funded by the Pfizer Foundation.
«Friendly Places, Friendly Faces» contest attracted over 500 entries from 29 different countries. The photographer responsible for the grand prize-winning photo is Sudipto Das, a photojournalist for the Times of India. He took the photo of older adults getting early morning exercise in Kolkata, India.  See all of the winning photos  here.
Also, one of GIA's grantees, Atlanta Regional Commission, the area's metropolitan planning organization, has led an experiment in 'tactical urbanism' that demonstrates how to use available resources to make a city more age-friendly. Read more about this experiment 
here
.
IFA 2014 Annual Members Meeting 

In accordance with Section 4 of the corporation's bylaws members of the International Federation on Ageing are advised of the Annual Members Meeting to be held at The University Club of New York, One West 54th Street, New York, NY, 10019 on 
Monday 4th of August 2014 commencing at 9:00am.
 Members planning to attend should review the information contained in this 
link
 for the Provisional Agenda and ensure that expected attendance is recorded.
Susan B. Somers — Thank You!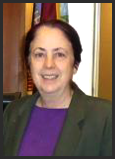 Susan B. Somers, Secretary General, INP
The IFA was pleased and proud to acknowledge the energy, the work and the compassion that friend and colleague Ms Susan Somers, has contributed to the lives of older people in many countries over many years during the IFA 12th Global Conference on Ageing in Hyderabad recently.
Susan has a quiet energy and conviction that sweeps people along in a graceful and endearing way when it comes to advocating for the rights of older people. She is well read across many age-related issues, has held many formal positions such as Assistant Deputy Attorney General for the State of New York, heading sections of the Consumer Frauds Bureau and The Elder Protection Unit and has being engaged for over 20 years in the private practice of Law.
Susan's formal positions underplay her genuine concern for the humanness of those around her, and those who have had the pleasure to meet her in many parts of the world.  She has participated in many specialist meetings including the development and delivery of a national caregiver training program co-sponsored by the Nepal Ministry of Women, Children and Social Welfare, and the National Network of Senior Citizens Organizations of Nepal.
Working alongside Susan Somers the IFA staff are constantly reminded that «where there is a will there is a way».  Thank you Susan for «your commitment», your talent and your sheer determination to improve the lives of older people!
Intergenerational Computer Literacy Program at Akyurt Yasamevi 
In Ankara, Turkey, two young girls, Nil and Selin, in the 4th grade at Bilkent Laboratory and International School, have created an initiative to improve computer literacy among older adults living at Akyurt Yasamevi healthcare facility. This school project was inspired by the 
CyberSeniors documentary 
and aims to teach older adults basic computers skills in order to improve communication between residents and their families  to reduce isolation and loneliness.
Book Release: 'Active Ageing — Voluntary Work by Older People in Europe'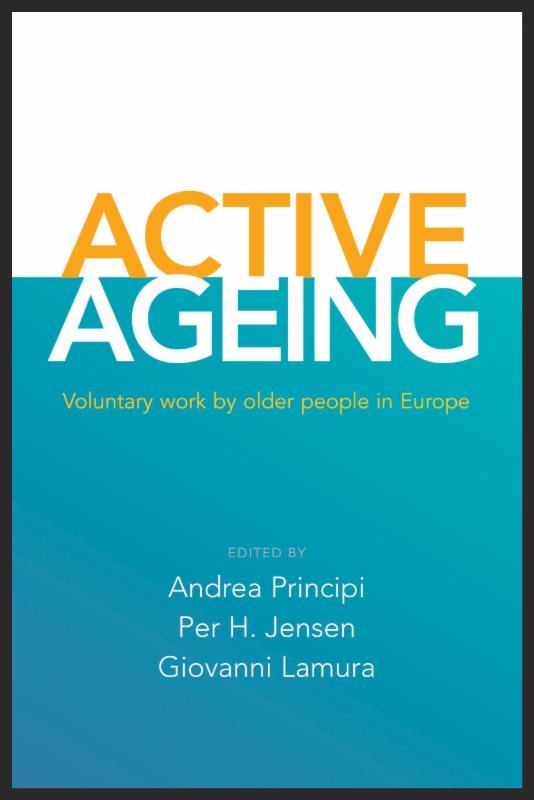 'Active Ageing' has become a key phrase in discourses about challenges and remedies for demographic ageing and the enrolment of older adults into voluntary work is an important dimension of it. The pattern and factors conditioning volunteering among older people has so far been an under-researched topic in Europe and this is the first book to study volunteering among older people comparatively and comprehensively.
This book provides important new insights for academics and students interested in ageing societies, active ageing and voluntary work. It will also be of great value for policy makers and practitioners, older volunteers and voluntary organizations.
South African Care Forum Festival — 'Celebrating the Richness of Ageing'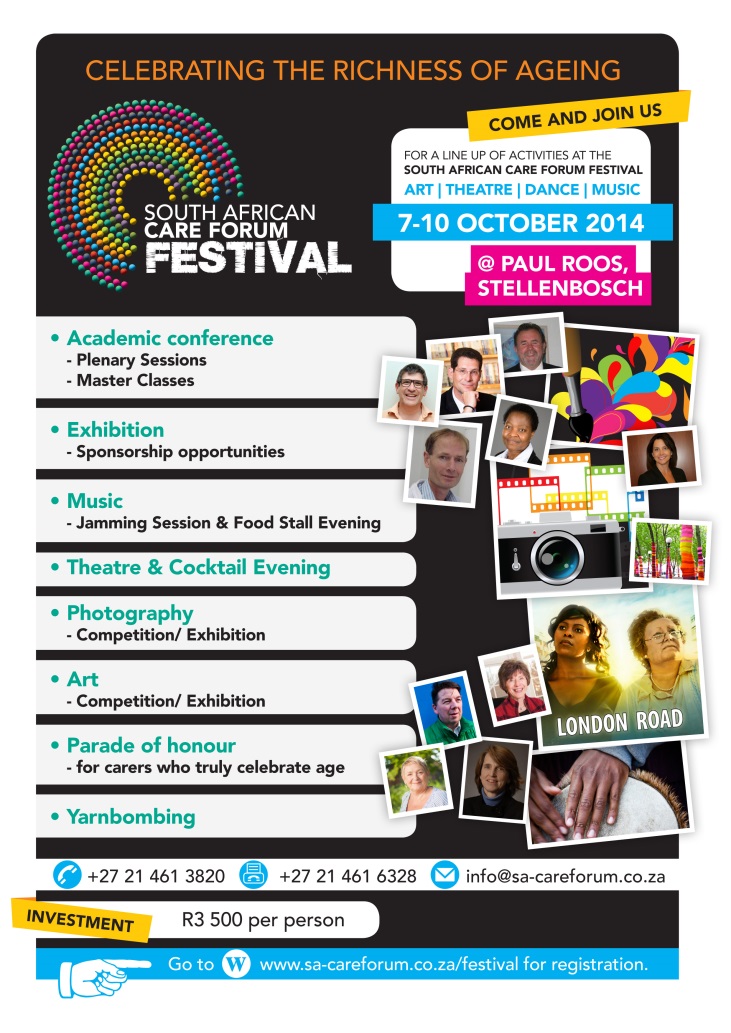 The South African Care Forum Festival, taking place from 7-10 October, 2014,  is the first of a biennial festival that celebrates the richness of ageing. The festival is hosting an academic programme of plenaries and master classes by key international and national players in the field of aged care.
This festival will bring together engaged and enthusiastic academics, practitioners, professionals, and community-minded citizens to share and learn under the theme of celebrating the richness of ageing.
Register for the festival today to connect with experts across the world and  learn about pressing, global issues.
More information on the festival is available 
here
.
Flash Mob for World Elder Abuse Awareness Day 2014 
At Alexis Nihon, Montreal a flash mob was hosted in commemoration of World Elder Abuse Awareness Day, 2014. Through this collaboration between Ressources Ethnoculturelles Contre L'Abus Envers Les Aines (RECAA), Ageing Communications Technologies — Concordia (ACT), and Contactivity Senior Centre Westmount, these organizations hope to reduce isolation, neglect, and disrespect of older adults and instead bring together a community of love and respect.
Flash mob WEAAD 2014
Learn more about World Elder Abuse Awareness Day here.
Book Release: 'Population Ageing in India'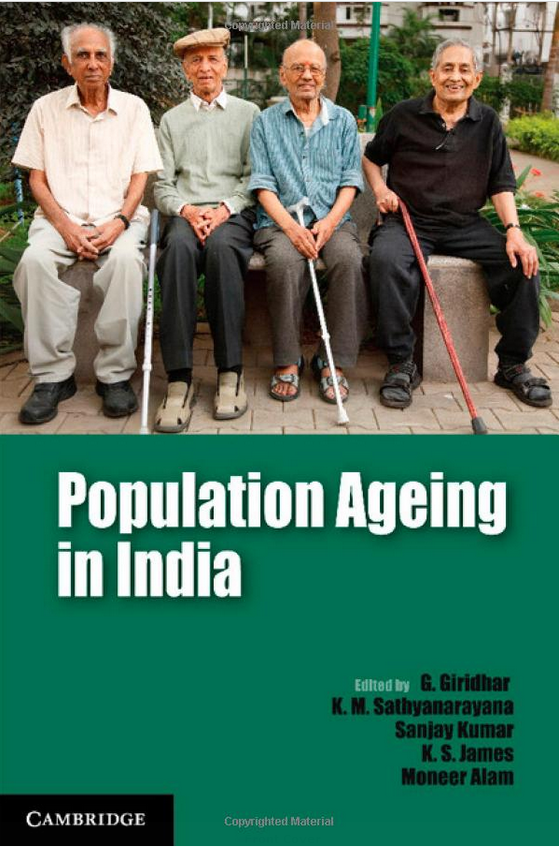 Cambridge University Press India has recently published 'Population Ageing in India.' This book builds a knowledge base on population ageing to better understand the implications of the changing population age structure in India. The research focuses on the social, economic, health, and psychological aspects of the elderly, and comments on how this can significantly impact policy changes.
Details of the book are available 
here
.
'Global Health Action 2014' — Special Issue Report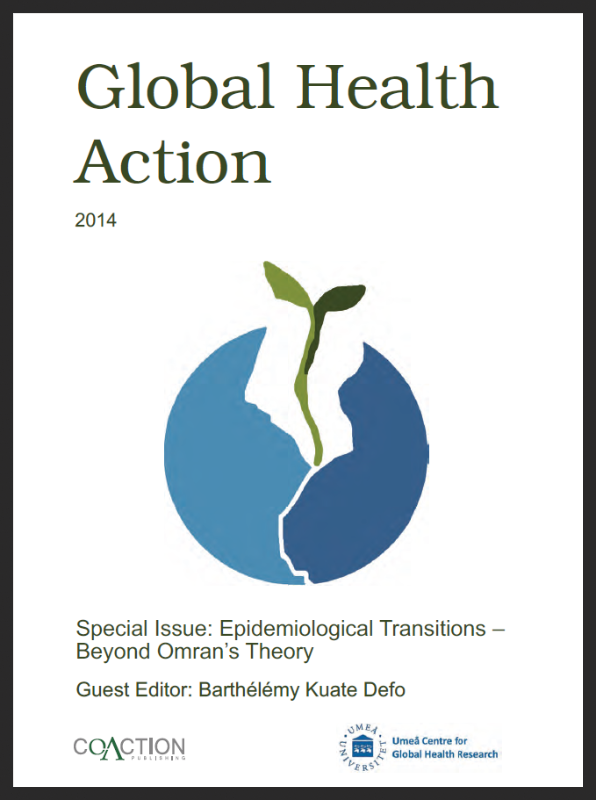 The special issue of 'Global Health Action 2014' contains a series of 11 articles that together provide the definitive evidence to-date to debunk one of the central theoretical frameworks (Omran's Theory) that for decades has helped guide public health policy and programmes globally. The work holds particular significance for low-to-middle income countries where disease patterns are emerging, namely the so-called «double-burden» of both infectious and chronic diseases.
Read more here.
Congratulations Annie!
This month we are waving farewell to Ms Annie Tam who has made a substantial contribution to the life of the International Federation on Ageing over several years.  Annie has been involved in some of our most important initiatives including the International Istanbul Initiative on Ageing, Action in Global Advocacy and Age-friendly Cities and Communities.
The IFA Board of Directors, friends of IFA and the entire Secretariat wish Annie much success in her new job as Policy Analyst for the Ontario Ministry of Health and Long-Term Care and looks forward to knowing that her time at the IFA has been a fruitful contribution to her career going forward.
Closing Note
Dear Readers,
If you are interested in submitting an article for a future edition of the IFA eNews or wish to make comments or recommendations on how we might improve this publication please email Greg Shaw (gshaw@ifa-fiv.org) or Izabella Kaczmarek (ikaczmarek@ifa-fiv.org) You can contact us by telephone +1 416 342-1655.
The IFA is now on Facebook, Twitter, and LinkedIn! Join our Online Community!