Старение: 5-я сессия Рабочей группы открытого состава ООН
Увечичить/уменьшить шрифт [ A+ ] /[ A- ]

5th Session of the UN OEWG 

30 July — 1 August 2014 

The Open-ended Working Group on Ageing (OEWG) is a United Nations working group solely dedicated to strengthening the protection of the human rights of older people. The 5

th

 session of the OEWG will take place at the UN headquarters in New York: 30

th

 July — 1

st

 August 2014. Information on the participation of NGOs can be found online on the official OEWG website 

here 

What your organization can do now

Governments in nation's capitals are currently deciding their positions for the UN OEWG. Now is the time for civil society organisations to meet with governmental officers, share the reality of older people's lives with them, explain why older people's human rights need greater protection and promotion, and encourage governments to positively participate in the OEWG meeting. Learn about how you can get involved in the OEWG process by engaging at the national level  here

Stay Informed

If your organization is unable to attend the UN OEWG, there are still a variety of opportunities to remain informed about what is going on at the UN. Previous sessions of the UN OEWG have been available for live online streaming here

Additionally, there will be a worldwide conversation about the meeting taking place on twitter. Please follow and contribute to the online discussions using the hashtags #OEWGA and#UN4AGEING

Meeting of GAROP Members (29 July, New York City) 

 

The GAROP Steering Group invites members and interested organizations to attend a meeting at the AARP offices in New York City on 29 July, 2014 at 1:00 pm.  The purpose of this meeting is to provide a glimpse of the year in review for GAROP—to understand where the organisation has come from and where it is going. Members are encouraged to contribute ideas which will further the growth and presence of GAROP.

The Steering Group acknowledges that many of GAROP`s members will be unable to attend this meeting. As such, the recommendations from this meeting will be disseminated to all GAROP members for remote contributions.
Independent Expert on The Rights of Older People Appointed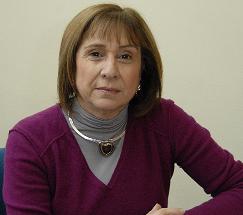 On 8 May, 2014, the UN Human Rights Council appointed Ms Rosa Kornfeld-Matte from Chile to the distinguished international position of Independent Expert on the full enjoyment of the human rights of all older persons.  Ms. Kornfeld-Matte brings to the position an extensive body of experience, having served as the National Director of the Chilean National Service of Ageing and having had a long career as an academic, working for 22 years at the Pontificia Unversidad Catolica de Chile where she founded the programme on older people.
This appointment is ground-breaking. It is the first international UN mechanism dedicated to the human rights of older people and will deepen our understanding of the human rights challenges that people face in old age and of how these rights can be better protected.
Read more about this groundbreaking appointment and about how civil society can work with the independent expert 
here
List of Members 
If you have not done so already, please send a high-resolution logo and a short (250 word) description of your organization to Mr. Hershal Pandya (info@rightsofolderpeople.org) for inclusion on the GAROP website here

—

Ресурсный Центр для пожилых
Cветлана Баштовенко
Бишкек , ул.Горького 21\1,
тел.+996 312  986551
+996312   986552
      +996 312  986553
+996 312 294408,