Бюллетень Международной федерации по старению
Увечичить/уменьшить шрифт [ A+ ] /[ A- ]

Companion Animals and the Health of Older Persons 

On September 25th, 2014, the IFA in collaboration with Bayer HealthCare Animal Health conducted a webinar to promote the «Measuring the Benefits: Companion Animals and the Health of Older Persons» report and its findings.  Discourse from this webinar reinforced many of the key findings from the full report, such as the implications of companion animals to the health of older persons and policy, the importance of One Health and real-life examples of their impact.  Through this collaborative work a video entitled, 'Companion Animals and the Health of Older Persons' was developed and released on September 25th, 2014.

A growing body of literature involving human-animal studies highlights the importance of the human-animal bond and the increasing evidence of the health and social benefits of companion animals.

The report «Measuring the Benefits: Companion Animals and the Health of Older Persons» highlights the perceived positive and negative aspects of human-animal interactions, specifically in the context of research about older adults.  It considers research conducted among individual older people who live in their homes and may or may not own a pet; older people living in residential aged care homes and long-term medical care facilities, both with or without a diagnosis of dementia, psychiatric disorder and/or depression; and older people admitted to hospitals or hospices for acute and chronic medical management.

Thank you to Companion Animals and the Health of Older Persons panellists — Dr. Marty Becker, Dr. James Gillett and Dr. Michael Devoy — for shedding new light on a number of topics from the full report, profoundly shaping the companion animals and the health of older persons conversation with Dr. Jane Barratt, Secretary General at the IFA.

Read the full report on the IFA website here.

Watch the Companion Animals video here.

Mexico City to Host Global World Sight Day Event

On October 9, 2014, Mexico City will be hosting an international day of awareness about avoidable blindness and its prevention entitled 'World Site Day' (WSD).  The International Agency for the Prevention of Blindness (IAPB) and the Mexican Society of Ophthalmology (SMO) are committed to ensuring that the World Health Organization's (WHO) blindness prevention objectives are met.

The event will include lectures by renowned Ophthalmologists and eye care leaders from around the world discussing the latest in eye health practices and road-maps for the future.  The IAPB hopes to ensure that eye health is on the agenda of key government, corporate, and NGO stakeholders over the next few years.

Read the full press release here. 

Get Old, Fear Less. Live Longer.

Pfizer has played a vital role in developing ground-breaking therapies and medicines that have improved health and well-being at every stage of life.  Despite these advancements, perceptions around getting old have not changed.  Younger adults in particular hold negative views, with many fearing loss of memory, sexual ability, and general physical abilities more than those over age 65.

Pfizer started the «Get Old» initiative to challenge misconceptions of ageing and drive new conversations that inspire people of all ages to take action on their own health.  Since 2012, «Get Old» has brought together a community of experts and leading partner organizations to share new insights on a diverse range of ageing topics, such as health and wellness, family and relationships, ageing and society and more.

As the campaign enters its third year, Pfizer's focus remains on education and awareness — but through a mix of wit and wisdom that aims to help people fight the fear of getting old in new, engaging ways.  Therefore, over the year Pfizer will be launching a host of digital and physical activities to help demonstrate how you can take actions today to fear less, live longer, and Get Old.

Find out how you feel about getting old by taking Pfizer's survey here.

For more information access Pfizer's Get Old website here. 

Vision Problems Increase the Risk of Early Death in Older People, By Nancy Shute 

While vision loss does not directly predict an increased risk of death, it is correlated to a loss of independence that can affect an older adult's quality of life in later years. Good vision is necessary for daily activities, such as shopping, managing money, and doing housework.

Research has shown that there is a correlation of loss of visual acuity, and an increased mortality risk of 16 percent over eight years due to a loss in independent living abilities.  Reducing this risk by getting a regular eye exam and dealing with impairments can help to maintain independence in later life, in addition to remaining physically active and postponing certain functional declines for as long as possible.

Read the full article by Nancy Shute here. 

IFA Patron Members

  

 

The IFA is on Facebook, Twitter, and LinkedIn! Join our Online Community Now !
Depth Perception: The Fusion of Art and Culture
The IFA presents an art auction with an international twist — Depth Perception: The Fusion of Art and Culture.
Auction: 19th November 2014
Artscape Youngplace, 6:00 — 9:00 pm
Public Exhibition: 17th — 19th November
Emerging artists from Turkey joined those from OCAD University in the summer of 2014 which resulted in outstanding artworks to be shown to the public for the first time at an exhibition and auction November 17 — 19, 2014 at Artscape Youngplace.
Proceeds from the auction will help raise awareness about age-related macular degeneration (AMD) — the leading cause of vision loss in Canada and around the world.
Join us and bring your friends for a fantastic evening of art, education, and culture, and supporting a great cause!

Promoting the Rights of Older People to Hospice, Palliative Care and Essential Controlled Medicines: The OEWG on Ageing at the United Nations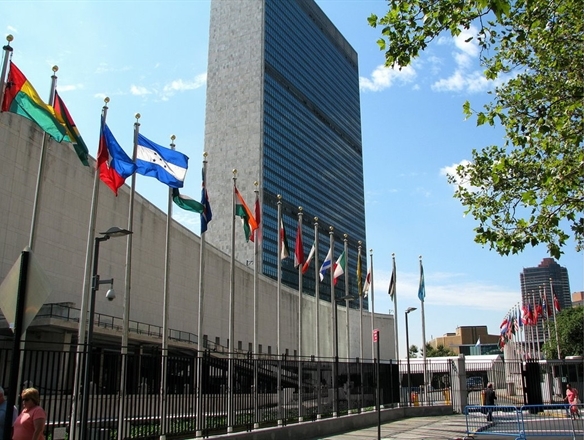 Katherine Pettus, Advocacy Officer at the International Association for Hospice
and Palliative Care (IAHPC), writes for ehospice about her participation in the United Nations 5th Open Ended Working Group on Ageing (OEWGA).
The specific issues of ageing populations have now become a universal cross-cutting human rights issue as older people in developed and developing countries alike are more likely to live in poverty, be abused or neglected, have little to no healthcare and face stigmatization.  The OEWGA and related are an opportunity to bring awareness about palliative care, age-related discrimination, and financial, physical, and emotional abuse.  It will also protect the positive rights to social security, health, employment, and property.
Read more here.
Raising Awareness of Adult Vaccinations Survey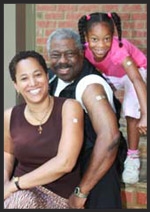 The IFA continues to be committed to protecting the health of older people through raising awareness of the importance of a life course approach to immunization. Immunization is a
core component of the human right to health, a standard element in any effective, preventative public health approach, and an individual, community, and governmental responsibility. Current advocacy efforts to promote the importance of immunization have focused primarily on children, yet there is a grave lack of awareness about the fact that older people are equally, if not more vulnerable to the spread of infectious diseases.
Please help further this awareness by taking the
survey
 and help inform the development of more effective policies and programs in the future.
Support Local Community Action against the Ebola Virus in Liberia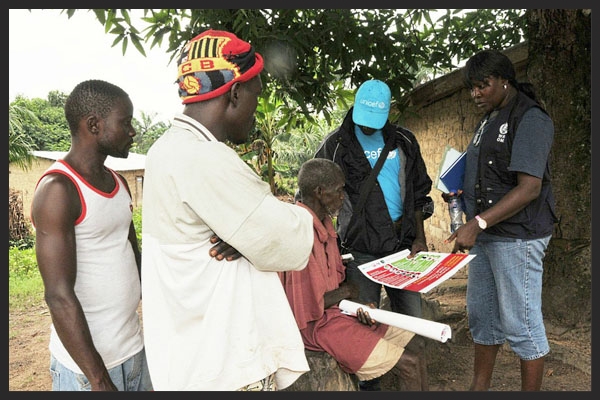 As of September 22, 2014 the World Health Organization (WHO) reported a total of 863 confirmed cases and 631 deaths from the Ebola virus in Liberia.  The WHO suspects there are about 817 cases and 364 deaths that have gone unreported since the outbreak.  Liberia is now seen as the epicenter of the outbreak as approximately half the infected cases and deaths occurring in Liberia. The number of Ebola cases is expected to grow exponentially in the coming weeks; the WHO has anticipated approximately 1342 new cases and 544 deaths.  If there are no changes in the way this epidemic is being approached, by November 2nd, 2014, the cumulative reported numbers of confirmed and probable cases for Liberia are predicted to be 9890 with the highest case fatality rate among persons aged 45 years and older (WHO Ebola Response Team, 2014)[1].
Increases in demand from the Ebola Treatment Centres (ETCs) are continuing to outstrip capacity in Liberia. The clinics are currently filled to capacity and a number of infected people who were not able to get into the clinic had to go back to their houses.  People in the community are upset by the lack of treatment causing sick individuals to return home, increasing the chance of transmission (Gold, 2014)[2].
In Liberia the renewed focus is on community engagement strategies. The Coalition of Caregivers and Advocates for the Elderly in Liberia (COCAEL), comprising of representatives from provider agencies, caregivers and advocates in collaboration with the Ageing Unit of the Ministry of Health and Social Welfare (MOHSW) have set up an Ebola Response Committee to design strategies and mobilize resources to provide an effective Ebola response for older people in Liberia.
To ensure that older people in Liberia, who are bearing the brunt of this health crisis, remain survivors and not victims of the deadly Ebola Virus the COCAEL is asking for donations to be able to provide food and perishable items, preventative and awareness materials.
Read COCAEL's Press Release here. 
Help decrease the number of new Ebola cases by donating here.
All proceeds will go to the local communities associated with COCAEL to reduce the current burden on current burden on Liberia's healthcare system.
---
[1] Ebola Response Team. (2014). Ebola Virus Disease in West Africa — The First 9 Months of the Epidemic and Forward Projections. The New England Journal of Medicine. Doi: 10.1056/NEJMoa1411100
[2] Gold, D. (2014, September 19). Left to Die: Liberia's Ebola Victims Have Nowhere to Turn as Treatment Centers Overflow. Vice News
Election of New Officers for the International Network for the Prevention of Elder Abuse (INPEA)
Susan B. Somers, President of INPEA
In August 2014, an election was held for officers of the International Network for the Prevention of Elder Abuse (INPEA). Over 80% of the INPEA membership from around the world voted for the following officers for a four year term.
Susan B. Somers, J.D.,
was elected to the Office of the President.  She served as Assistant Deputy Attorney General for the State of New York, heading sections of Consumer Fraud and The Elder Protection Unit and State Director of the NYS OCFS Bureau of Adult Services.  She served as Secretary General of INPEA since 2003.   Her goal is to increase the capacity of INPEA members in developing and less developed countries to promote and strengthen the rights of older persons locally and globally through cooperation and collaboration, a goal that all officers will support.
Rosy Pereyra, M.D.,
was elected as Vice President.  She is a Geriatrician who has served as President of Grand Father's Institute and as President of the International Longevity Center, Dominican Republic.
Pamela B. Teaster, Ph.D.,
was elected as Secretary General.  She is a Professor and Associate Director for Research at the Center for Gerontology at Virginia Tech in Blacksburg, Virginia, USA.
Cynthia Thomas, Ph.D.,
was elected as Treasurer of International Network for the Prevention of Elder Abuse (INPEA) for next term.  She is a Senior Study Director at Westat, an employee-owned research company in Rockville, Maryland, USA.
A Difficult Road Ahead — Canada's Economic and Fiscal Prospects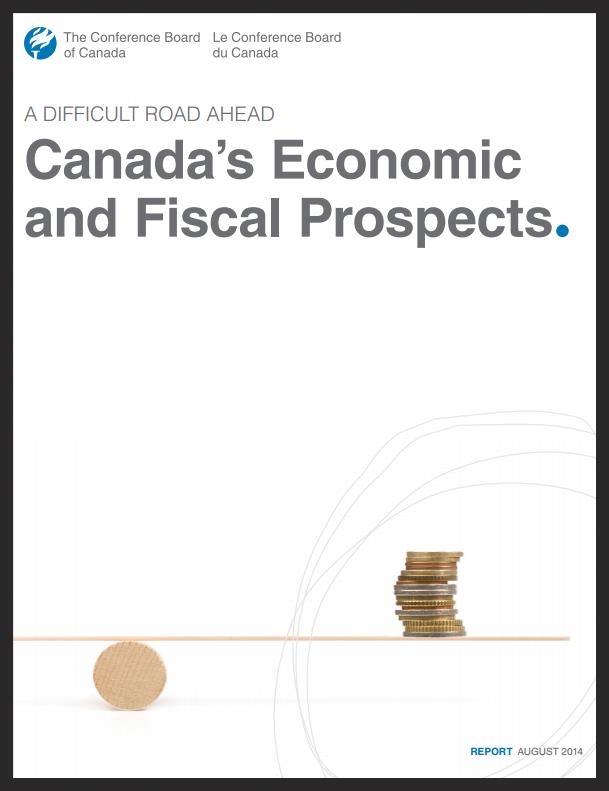 The report entitled, 'A Difficult Road Ahead: Canada's Economic and Fiscal Prospects' demonstrates how Canada's provincial and Territorial governments face potential tenuous financial positions.  This report observes the next 20 years and how large deficits and an ageing population will force many provinces to make difficult choices.  The information gathered provides estimates of the potential economic growth in Canada over the longer term, as well as providing detailed modelling of health care spending that accounts for demographic changes, trends in technology, and access to services, and trends in cost drivers in these sectors, over a long-term forecast horizon.
According to this report, the provinces will have to make substantial cuts to spending outside of health and education in order to balance their books.  Even after the provinces return to balance, they will have to retain tight control on spending growth which will result in slower expected revenue growth due to an ageing population.
Read the full report
here.
Lifelong Learning, By Anita Pincas, Institute of Education, University of London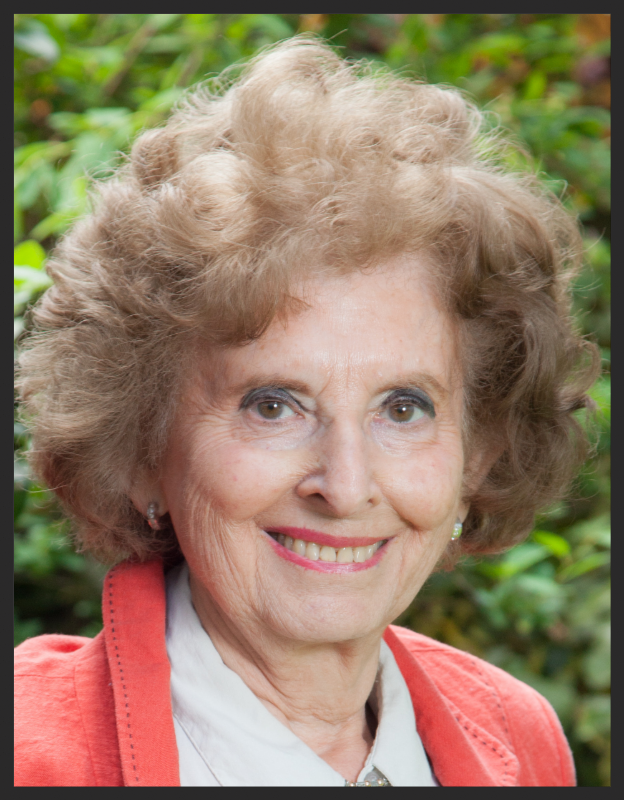 This paper sketches the demographic, economic, and health or well-being reasons for lifelong learning (LLL).  It takes a wider view than that of the learning society, which has often been seen chiefly as a means of producing a more skilled and flexible workforce, or of enhancing participatory citizenship.  In fact, LLL is predicated on a new learning culture in which learning factors as a normal, accessible and enjoyable feature of everyday life for all people of all ages. Further education institutions and universities still play a significant role, despite cuts in public funding.
LLL is also found throughout the UK within local councils, charities, voluntary organisations or self-help groups such as the U3A.  These cover art, music, dance, sport, or training for new work or volunteering. Even a cursory inspection of the member groups of the government sponsored Age Action Alliance shows how widespread such opportunities now are.  Although attendance at formal education is lower among older learners, they too show some recent increase.  It is reasonable to assume that, as the older population continues to grow in numbers, there will be an on-going need for LLL, especially since it is believed to correlate with both mental and physical health.
Read more here.
Indonesia on the Threshold of Population Ageing — UNFPA Indonesia Monograph Series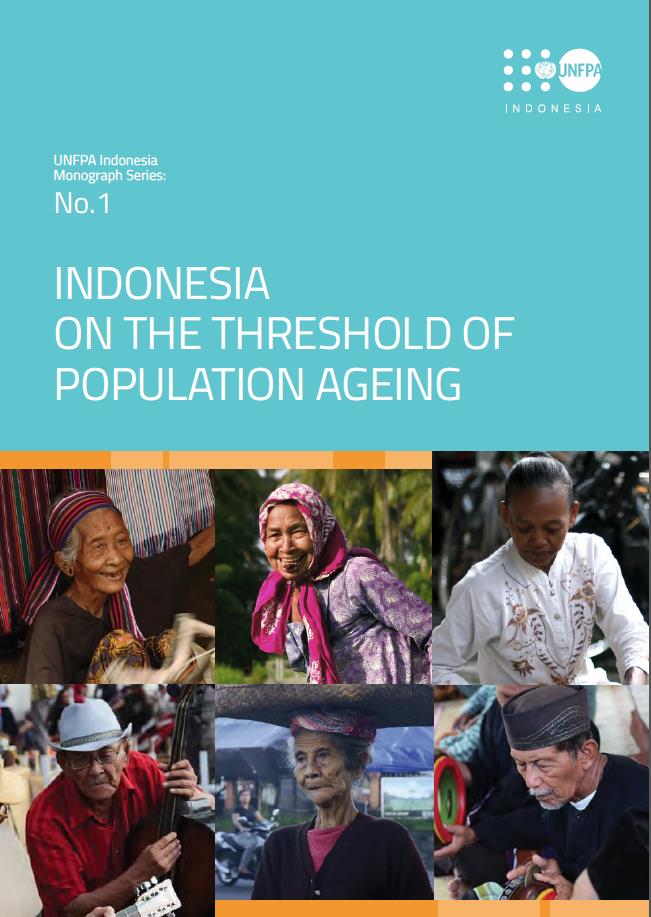 'Indonesia on the Threshold of Population Ageing' is the first monograph in a series covering population-related issues in Indonesia.  The report provides high quality statistical information to support an informed debate on policies and programmes related to Indonesia's ageing population and the wellbeing of its older people.  The aim of the publication is to present data related to older people that describes:
1. The size and structure of the older population and how it has changed over time,
2. The demographic trends underpinning population ageing in Indonesia, and
3. The life circumstances of older people and how they vary depending on age, sex, place of residence and other characteristics.
Read the full report
here. 
Computer Awareness Classes for Older Adults — Assistance needed to Purchase Chairs and Tables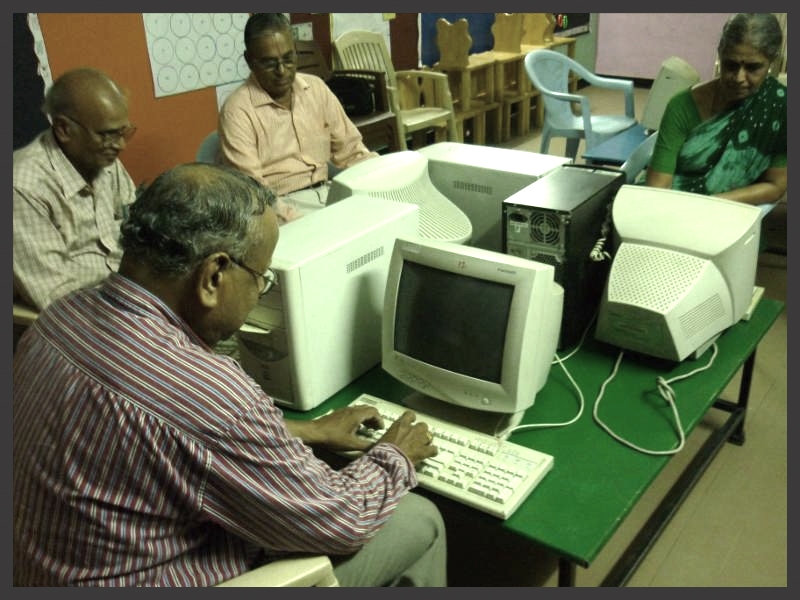 The Senior Citizens Welfare Forum (SCWF) is developing a new initiative in Bagh Amberpet, greater Hyderabad and surrounding areas to provide computer awareness classes for older adults.  SCWF has recognized the importance of providing older adults with this information when technology is entering into everyday matters in India and the majority of older persons have not been exposed to computers.
SCWF has received computer systems; however, to conduct these training lessons SCWF are currently seeking assistance to acquire tables and chairs.
Find out how you can help
here. 
Closing Note
Dear Readers,
If you are interested in submitting an article for a future edition of the IFA eNews or wish to make comments or recommendations on how we might improve this publication please email Greg Shaw (gshaw@ifa-fiv.org) or Izabella Kaczmarek (ikaczmarek@ifa-fiv.org) You can contact us by telephone +1 416 342-1655.
The IFA is now on Facebook, Twitter, and LinkedIn! Join our Online Community!