Бюллетень Международной федерации по старению
Увечичить/уменьшить шрифт [ A+ ] /[ A- ]
Time for Civil Society to Step Up, Dr. Jane Barratt

The International Federation on Ageing (IFA) together with thousands if not millions of NGOs globally broadly exist to serve and advocate with and behalf of older people.  We work to connect experts and expertise in an effort to help influence and shape effective policy.  We work 'with' government and other stakeholders and recognize that through effective partnerships and a share understanding that the lives of older people are improved.

 

Dr. Jane Barratt, Secretary General

Now let us move to what should be one of the most important meetings of our civil society calendar —  the fourth session of the UN Open-ended Working Group on Ageing (OEWG) 12 — 15th August 2014. Civil society including the IFA have the privilege of being observers and on occasion make an intervention at the UN OEWG. 

 

Preparation within the UN for this session has been extensive with governments and civil society invited to present proposals about the main elements that should be included in an international legal instrument (

http://esa.un.org/ageing-working-group/documents/NoteVerbaleEnglish.pdf

).  One must start to question the commitment of civil society if all we can muster is 33 submissions to this invitation, and pose questions as to why only 29 submission were received from Member States. 

 

It is indeed time for civil society to not only 'step up' to the plate in this global dialogue but gain a deeper understanding of the perspectives of each and every member state, and the voices of the capital. It is only then can civil society (including IFA) take their rightful place at the table with legitimacy and credibility, enabling the voices of older people to be powerfully heard. 

The Revera Report on Ageism: A Look at Gender Differences

Revera has developed, in partnership with the International Federation on Ageing, «The Revera Report on Ageism: A Look at Gender Differences».  The report found that women 66-plus are more likely than men to be treated unfairly or differently because of their age or differently because of their age.  The report highlights the gender differences that exist in the treatment of older people and the mentality of the different genders as they age.

 

«We have a tendency to treat all seniors as a homogenous group, but this research shows that even amongst men and women there are significant differences in their aging experience,» says Dr. Amy D'Aprix, gerontologist.  «It also shows how complex the issue of ageism is. We not only need to be more age aware, we also have to be aware of the role that other factors, such as the intersection of ageism and sexism, may play in the experience of older women.»

Read the full report 

here

.

Visit IFA's New Blog: On Dementia Treatments, Speed Dating and Smartphones

 

It seems that every week there is a new experimental treatment for dementia. Health news headlines are peppered with ideas about animal-assisted therapy, video game therapy, art therapy, music therapy, and most recently, drum therapy. While it is great that those who are affected by dementia have a large range of therapy types to choose from, I can't help but think that the trial and error process of figuring out which therapy works best could be time consuming and frustrating. This is where there is a deficiency in the research. It's almost as if researchers engage in a round of «dementia treatment speed dating» where they spend a little bit of time with each treatment and forge a small connection, but then move on to the next type of treatment before really getting to know the ins and outs of the first. Whereas there appears to be a generally positive impact generated by the use of each of these treatments, these impacts appear to be inconsistent. There is a need for more coordination among researchers to institute studies with larger sample sizes and uniform methods of data collection to further research effectiveness. 

 

Visit the

blog

to learn more about emerging issues in the field of ageing.  Share your thoughts and comments!

International Istanbul Initiative on Ageing: 4-6 October 2013 in Istanbul, Turkey 

 

 Come Listen, Learn and Inspire!

 

Register for the International Istanbul Initiative on Ageing today! Delegates will have the opportunity to participate in concurrent sessions, plenary panels, and workshops throughout the course of the three day conference.

 

Delegates are recommended to stay at the WOW Airport Hotel or the WOW Istanbul Hotel.  Use promotion code 'TAFLAN' to ensure your room is in the Istanbul Initiative room block.

 

More information is available here.

The EU Summit on Active and Healthy Ageing 

 

The EU Summit on Active and Healthy Ageing was held on 13-14 June, 2013 in association with the EU Presidency, jointly organised by the Ageing Well Network and the Global Coalition on Aging. It was held in collaboration with the European Innovation Partnership, with active support from the WHO's Age Friendly Cities and Healthy Cities programmes and five EU DGs- Employment, SANCO, Research and Innovation, CONNECT and REGIO. As a strategy to drive economic and social development across the EU, the summit assembled an elite group of EU and global leaders to set priorities and strengthen commitments to advancing age-friendly practices with a special focus on cities and communities.

 

On the first day of the summit the Dublin Declaration on Age-friendly Cities and Communities in Europe 2013 was signed by 40 delegates by cities across Europe. The Declaration was developed to solicit support for a range of sustained actions that can contribute to building an age-friendly Europe by 2020. To date, 78 cities and communities have signed the Dublin Declaration 2013. 

 

Learn more here.

IFA Patron Members  

   

 

The IFA is on Facebook and Twitter! Join our Online Community Now !

 
Life-Course Immunization: A Driver of Healthy Aging Report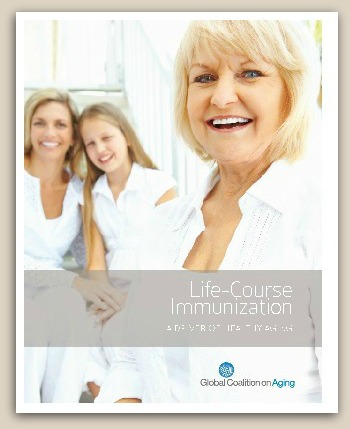 The Global Coalition on Aging has launched a new report «Life-Course Immunization: A Driver of Healthy Aging». The report analyzes the growing body of research that points to the health benefits and cost-effectiveness of adult immunization. It calls for urgent attention from policymakers and the global health community to integrate adult immunization into healthy aging strategies and increase awareness of the role of vaccines as a preventive measure as the global population ages. The report was authored by a panel of experts across the medical fields of infectious disease and epidemiology, as well as global health policy and advocacy.
Read the full report and executive summary. 
International Training Programme on Policy Formulation, Planning, Implementation and Monitoring of the Madrid International Plan of Action on Ageing
The International Institute on Ageing, United Nations-Malta will be conducting an International Training Programme on Policy Formulation, Planning, Implementation and Monitoring of the Madrid International Plan of Action on Ageing from 14-25 October 2013.  The programme is aimed at discussing the implications of population ageing, underscoring the importance of including ageing issues in a country's development planning and discussing options for policy formulation and programme/services' implementation.  It also aims at providing a broad and up-to-date understanding of the complex and far-reaching consequences of mass longevity.  Participants are helped to evolve and implement appropriate policies, which will ensure the quality of life and well-being of older persons in their own society.

Applications are invited from 
policy-makers and decision-makers
in the field of Ageing in the statutory, voluntary or private sectors in developing countries.  Candidates must be fluent in the English Language.   Interested persons, government departments or other organizations are invited to complete and send the
Application Form
.  One may also apply online through INIA's website
http://www.inia.org.mt
.   
A New Platform «Figure 1» Helps Build Library of Reference Photos for Doctors 
Movable Science has created a new platform called Figure 1 to enable health professionals to upload and share photos of conditions, creating online discussion as well as crowdsourcing a database of reference images. Photographs can be tagged with relevant terms to allow the community to easily find them through search and other can comment on the images, fostering discussion among users. 
The app has been designed in a similar vein to Instagram and enables medical professionals to create their own feed of images from the cases they deal with.
Learn more about Figure 1 here.
Dr. Nayar on the 12th Global Conference on Ageing: 10-13 June 2014, India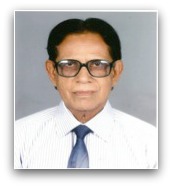 Biography: Prof. Dr. P.K.B. Nayar is the Founder  and Chairman of Centre for Gerontological Studies, the first centre on ageing in India in the NGO sector and which has won the Government of India 's prestigious  award — Vayoshreshtha Samman- in 2009  (for outstanding contribution to ageing). He is recipient of Helpage India's Golden Award in 2011. He has been associated with the Old age policies of the Indian States of Kerala and Goa and has also contributed significantly to the formulation of India's National Policy on Older Persons 1999. He has been Consultant to WHO, FAO, ILO, World Bank and International Social Security Association.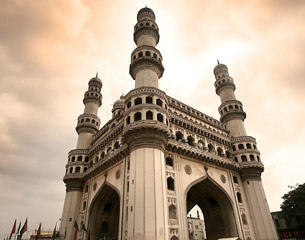 The 12th IFA Global Conference on Ageing, second to be hosted by India, should give a boost to India's programmes for its elderly. It seems that IFA's First Global Conference on Ageing held in Pune, India in 1992 did not make the required impact on India, the host country, except at the NGO level. Government of India (GoI) did not take its message seriously, for, it's National Policy on Older Persons came out only in 1999.
One can reasonably hope that the 12th IFA World Conference in Hyderabad, India will inspire all concerned to give necessary direction and speed to India's programmes for the elderly. More so because of the alarming growth of India's elderly population which  will overrun China's elderly by 2050 and where around 40% of the old live below poverty line and in poor health. One could reasonably hope that policy makers, programme planners and project implementers will get immense materials from the Conference for doing proper homework and will come out with dynamic and forward looking measures that will enable the Indian elderly to live with dignity and in good health.  To be sure, the Conference has ample themes, sessions and experts that would enrich and enlighten the participants on the needed steps. 
Learn more about the conference here.
BCUN Luncheon: Global Ageing Takes Stage in Post-2015 Discussions at UN
On 10 July the Business Council for the UN hosted a luncheon to discuss the growing challenges of the global ageing trend including access to health, poverty, pensions and essential services.   The luncheon convened 70 guests from UN Permanent Missions, UN specialized agencies, corporations, NGOs and the broader UN system.  
The overarching message was the need to change the perception of ageing as a problem, burden, or disease-and instead embrace older people as resources whose great potential should be unlocked-not only for the sake of safeguarding their protection and human rights but also to ensure that their valuable contributions to society are not lost.  The speakers urged a shift to more age-inclusive development, with goals, targets and indicators relevant to all ages and made a pressing case for an increase in the prominence of ageing in policy making. 
Read more here.
Workshop on Ageing and Age-friendly Environments: 27-28 May 2013, Cameroon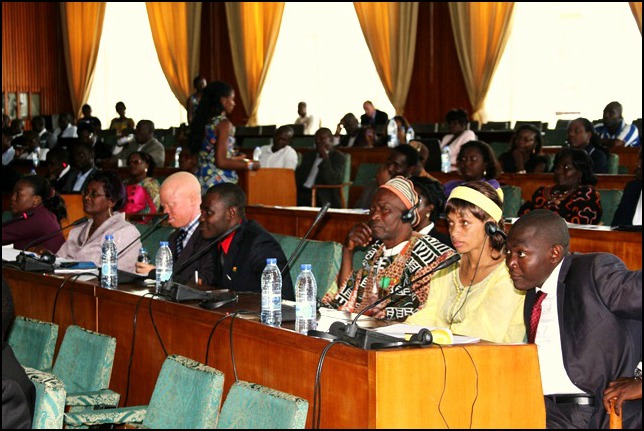 The International Federation on Ageing, together with Friends of IFA Japan (FOIFA) and in collaboration with local partners co-hosted the Workshop on Ageing and Age-friendly Environments in Yaounde, Cameroon 27-28 May and it was a huge success.  The workshop focused on some of the burning issues surrounding elderly people and ageing in Cameroon and neighbouring African countries.  It focused on four main themes:
     1. Health and Wellbeing into Old Age
     2. Elder Abuse
     3. Older Persons and Crisis Management
     4. Age-friendly Environments
This unique occasion was an opportunity to foster national, regional and international interest and discussion.
More information on the workshop is available here. 
Congratulations to Home Instead Senior Care!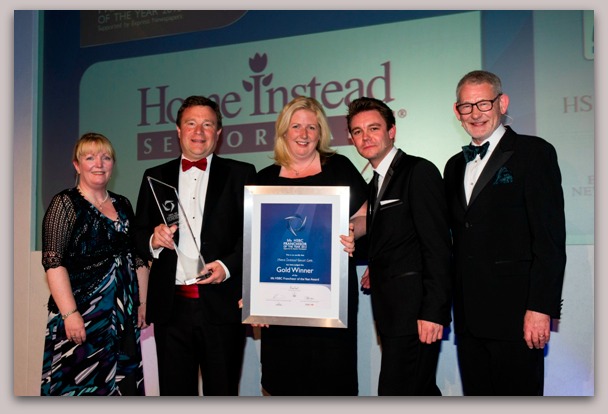 The IFA is pleased to announce Home Instead Senior Care have been crowned the winner of the British Franchise Association Franchisor of the Year Gold award.  As leading partner in the Home Instead Senior Care global franchise network, Home Instead Senior Care UK has carved out a niche for itself, both in the home care sector, where its quality home care service has received numerous care industry awards, and in the franchise sector, where its name is synonymous with a unique business model, outstanding support and exceptional results for its franchisees.  This award is a result of the company's outstanding revenue growth (45%) this year and the increase of offices by 15 to over 135 in total in the UK.  Home Instead Senior Care has been the recipient of numerous other awards around the world including the Canadian Franchising Award of Excellence this year.
Learn more about Home Instead Senior Care here.
Global Ageing Issues and Action — Now Digital
The IFA is pleased to announce that the latest edition of the IFA Journal, Global Ageing Issues and Action is now available in digital format. No longer available in print, IFA members can access the Members Only section of the website to read and download the latest edition covering the topic of Technology and Long Term Care.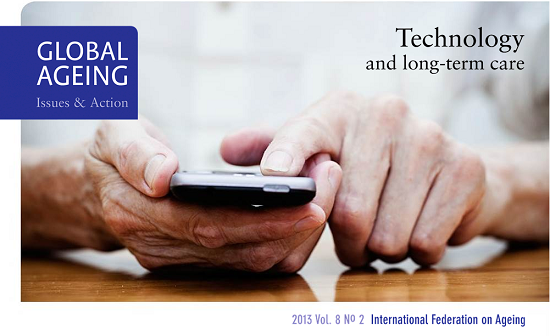 «It is often the simplest gadgets that provide the greatest benefits. The greatest benefits may not come from the more sophisticated technologies such as a bioelectric limb or robotic nurse, but rather from simple gadgets that make cooking simpler or the bathroom easier to use for an older adult», says our editor and IFA Director Dr. Sandra P. Hirst, Associate Professor, Director at the Brenda Stafford Centre for Excellence in Gerontological Nursing, University of Calgary — Canada.
For those of you who are not members of the IFA you can access this edition through the IFA Bookstore.
Old Market Offers New Opportunities: Mary Ann Freedman
Mary Ann Freedman is President of Freedman & Associates Inc
Governments around the world are trying to cope with the anticipated surge to health care systems; families are struggling to understand what their loved ones' wishes are; older adults want to maintain their independence and stay in their own homes for as long as possible. In this changing world, home care providers need to re-focus their marketing efforts to build their credibility and reputations, and to attract a number of distinct markets in a crowded marketplace.
This article discusses the common misconceptions that hinder current marketing opportunities for homecare providers to distinguish themselves from their competitors and build their own brands by filling the gap in knowledge.  Freedman identifies five myths and realities faced by older adults and their families and provides strategies to transform marketing and business development efforts in changing the home care industry.
Read the full article
here
.
Closing Note
Dear Readers,
If you are interested in submitting an article for a future edition of the IFA eNews or wish to make comments or recommendations on how we might improve this publication please email Greg Shaw (gshaw@ifa-fiv.org) or Kailyn Burke (kburke@ifa-fiv.org) You can contact us by telephone +1 416 342-1655. 
The IFA is now on Facebook and Twitter! Join our Online Community!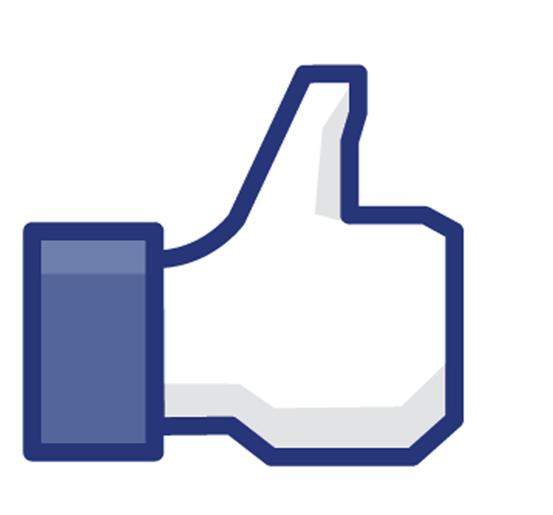 International Federation on Ageing | 351 Christie Street | Toronto | Ontario | M6G 3C3 | Canada